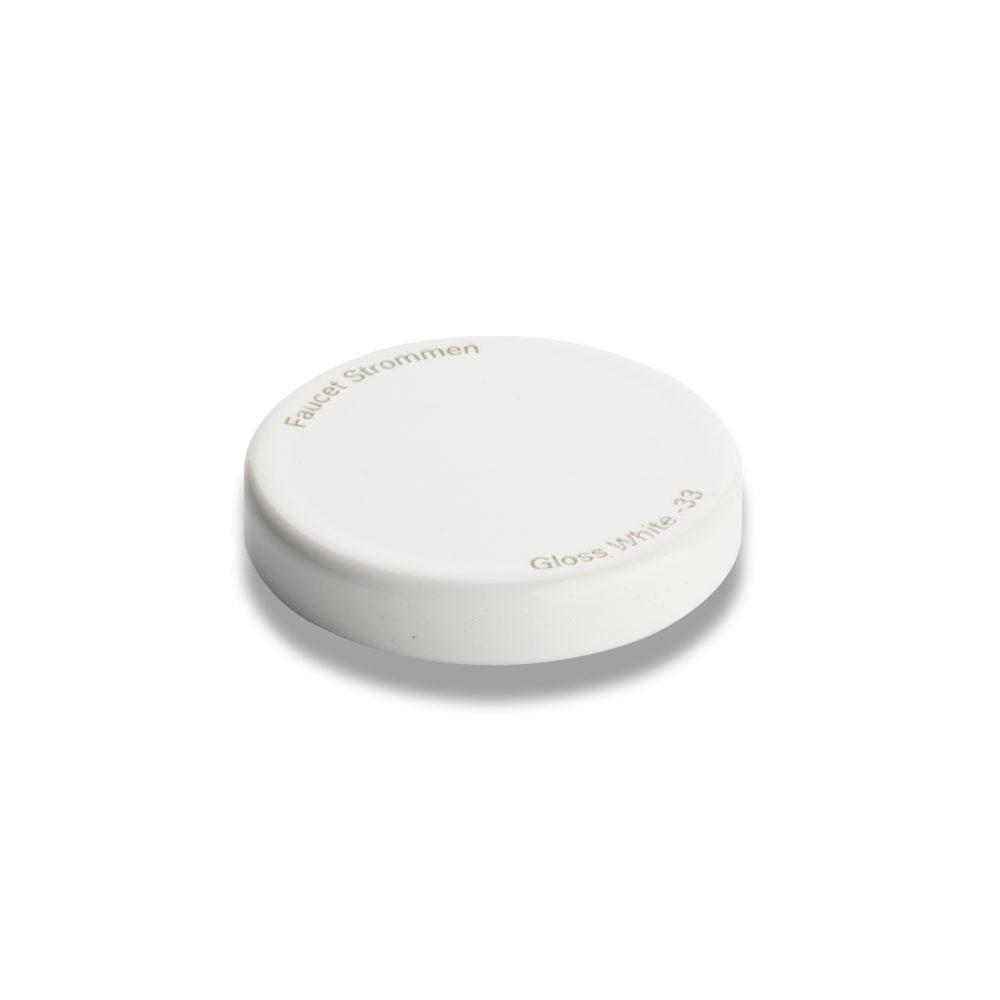 Gloss white
Faucet Strommen Gloss white is arguably the best powder coated white finish for tapware in the world. Our techniques and superior materials give us a massive edge in the industry and we like to think that we have changed the perception of gloss white tapware for our customers.
It all starts in our Kerang, Australia factory where we hand linish the components required for your order. The parts then go through the 6 stage cleaning, acid etching and rinsing process before being racked up and pre-baked. We then electrostatically apply a good coating of a specially formulated fine white powder that covers the components. The racks are placed in a large oven and baked at high temperature for a preset time causing the powder to melt and encapsulate the components in a glossy, smooth white layer that sets hard and tough. After cooling off the parts are de-jigged and your gloss white tapware is hand assembled and inspected by our technicians.
You can be assured of the most durable, tough and beautiful gloss white tapware in the country and it is good to know it is done right here in Australia! This classic finish is available on most Faucet Strommen products and looks the part on our classic Cascade range with either Chrome or Gold trim.