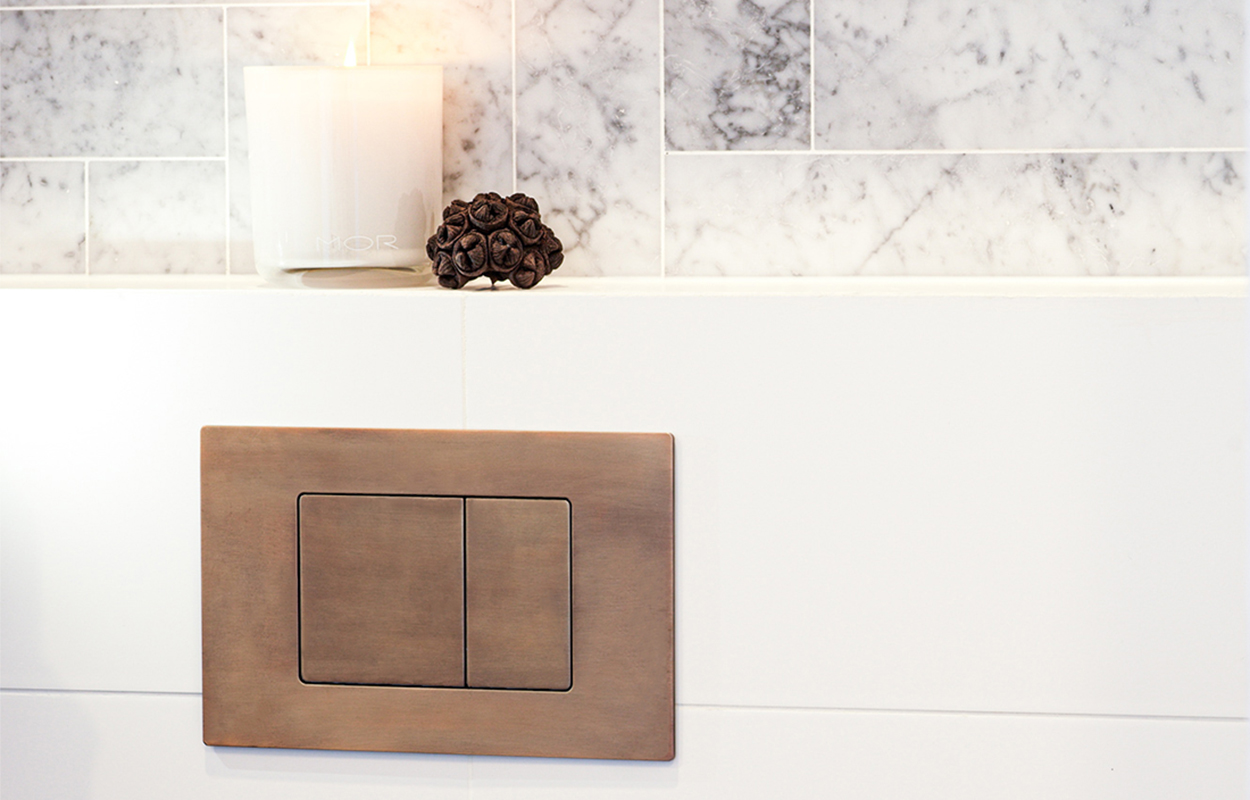 OUR NEW TOILET FLUSH PLATES
Another exciting launch from Faucet Strommen! We are pleased to reveal our new all-brass construction Toilet Flush Plates!
Adding to our growing line-up of Australian Made products, these beautiful architectural flush plates are available in our full suite of luxury finishes. Milled from solid 3mm brass and sitting slightly proud from the wall with a shadow line behind, these are the ultimate in sleekness and minimalism. Everything is engineered and made by Faucet Strommen, including hinges and moving parts to ensure nothing is compromised and the most superb Flush Plate is delivered.
These are designed to suit the popular Geberit® Sigma 8 in-wall cistern.