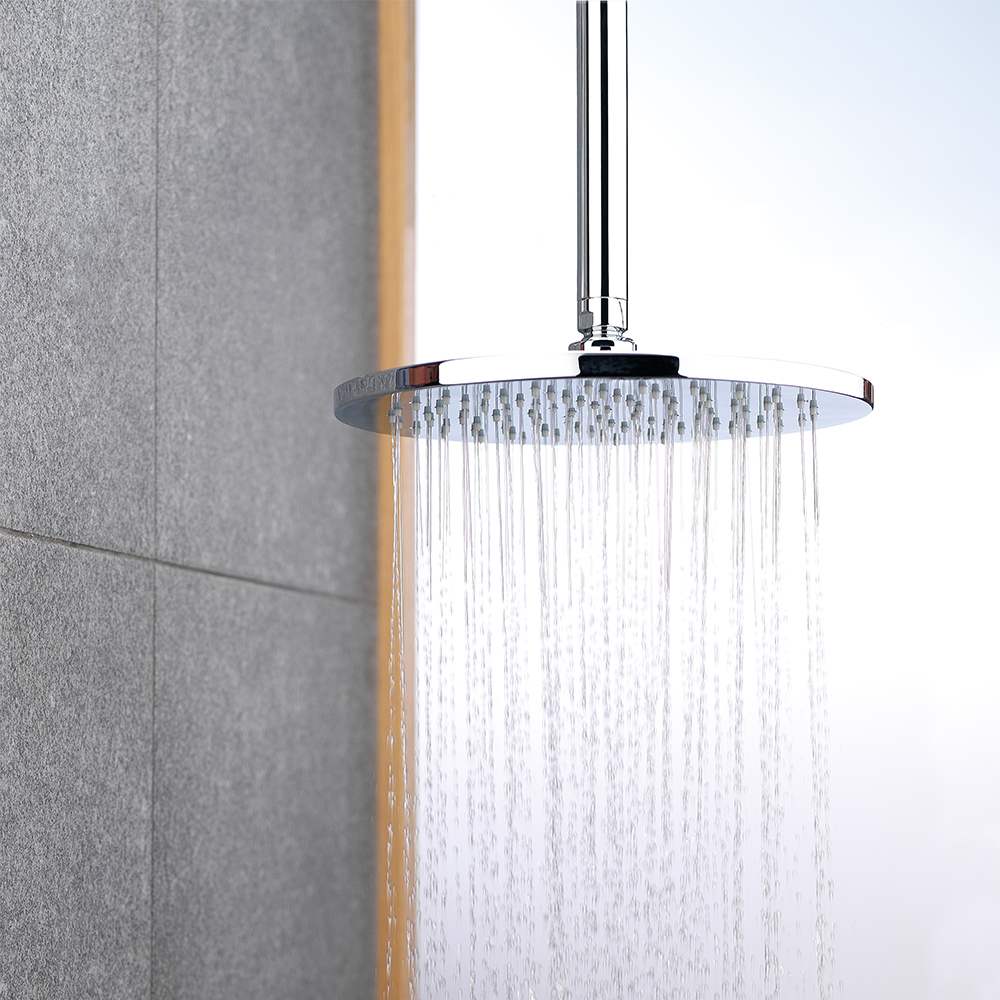 Our fine overhead showers feature brass casings for superior finish and longevity. The casing is manufactured using heavy brass sheet that is pressed into shape in a die to create the beautifully formed round or soft square shape for Pegasi & Zeos.
Hidden inside the shower head is a clever water distribution cartridge. This channels the flow and distributes the water evenly over the face of the overhead showers to create an even spread of flow for for a comfortable and efficient shower experience.
Water is directed through soft rub-clean silicone nozzles that resist lime scale build up.
Our shower heads are available in all of our colour finishes allowing freedom of creative expression in the bathroom.
Browse our catalogue online for inspiration, or contact us today should you have any questions!