Alia McKinnon Project is an exclusive collection of bespoke apartments by Bruce Henderson Architects and Perkins Architects, exquisitely designed to set a new benchmark in style and luxury in McKinnon.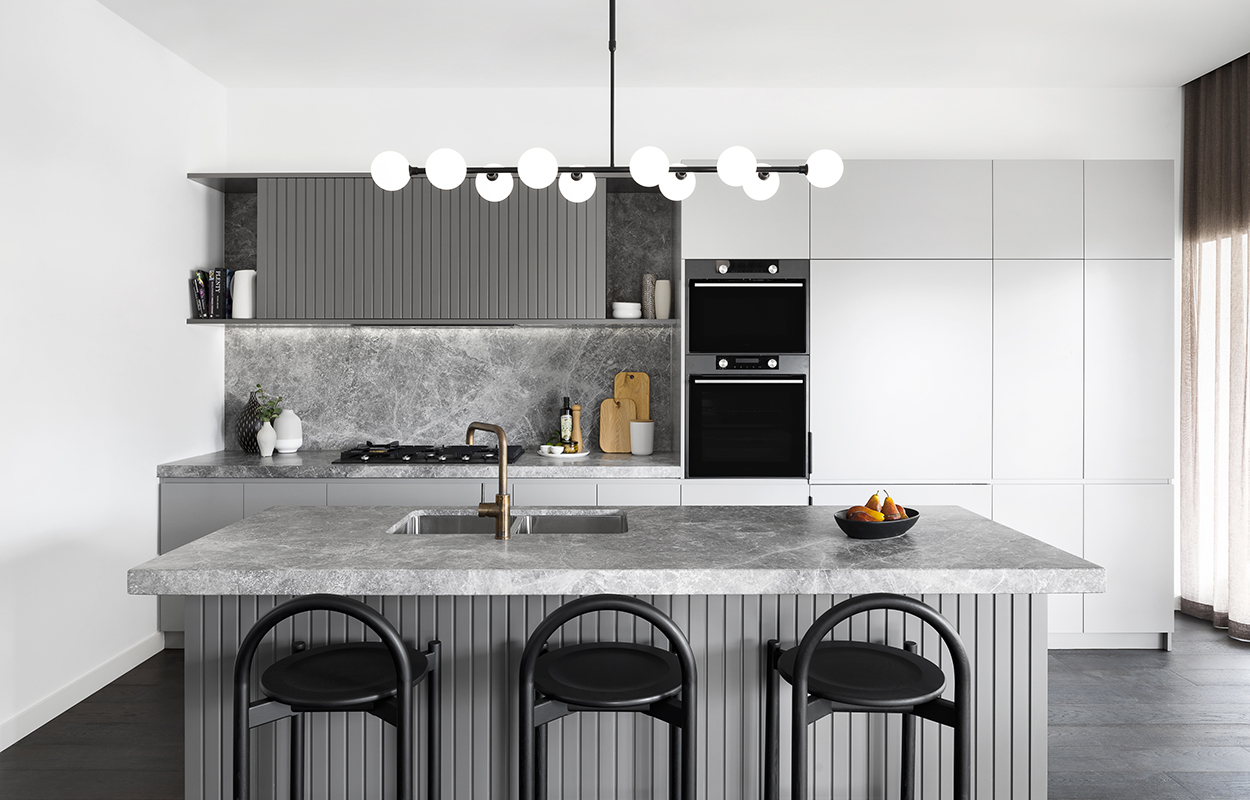 The boutique living environments are available with one, two or three bedrooms, each offering an equal level of luxury. Large double glazed windows, state of the art appliances and smart living technology is featured in each apartment, with the curated interior selection designed to provide a sanctuary of total comfort. A four bedroom penthouse sits atop featuring 360 degree views of the city skyline, bay and the Dandenong ranges for an impressive viewing experience.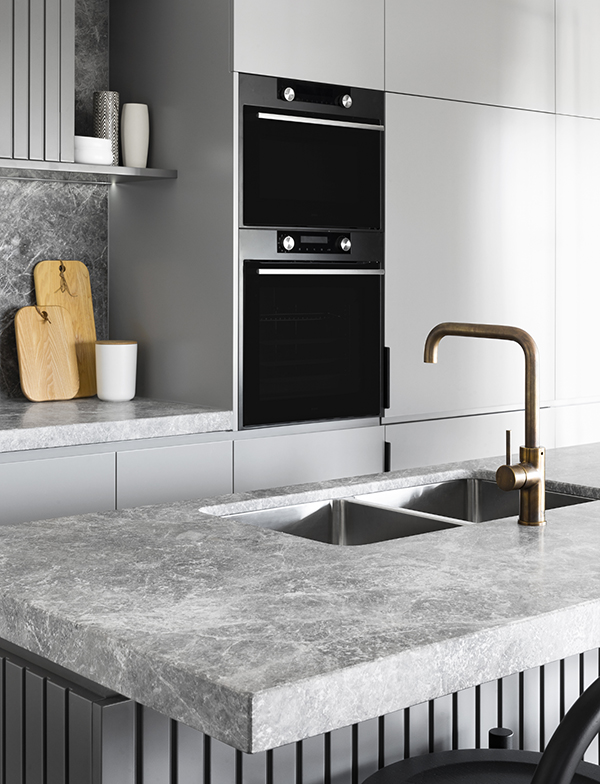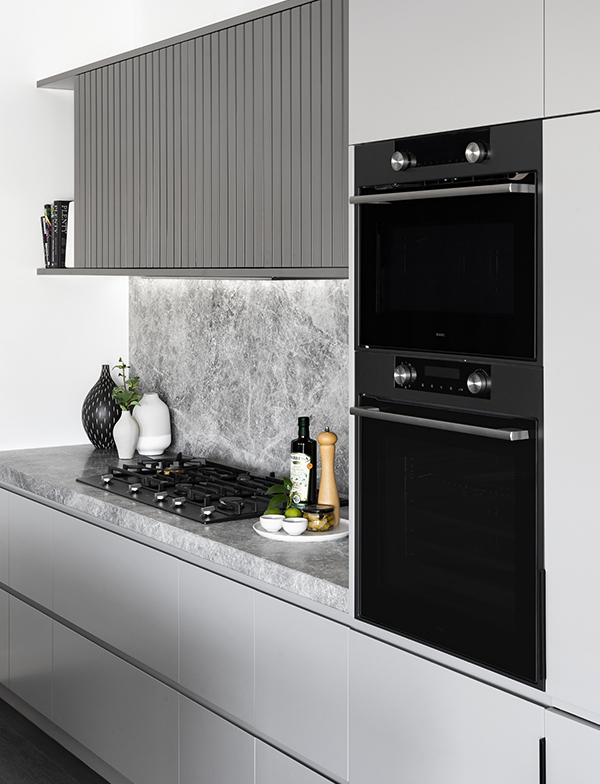 A cohesive Autumn theme throughout residences incorporates Antique Brass Light fixtures, European oak, wool carpets and opulent natural stone. The layered grey colour scheme feels modern and considered, in addition to the minimalist kitchen features and open plan design.
Product featured: 30692-84 Pegasi M Sink Mixer Square 220, in Antique Brass Light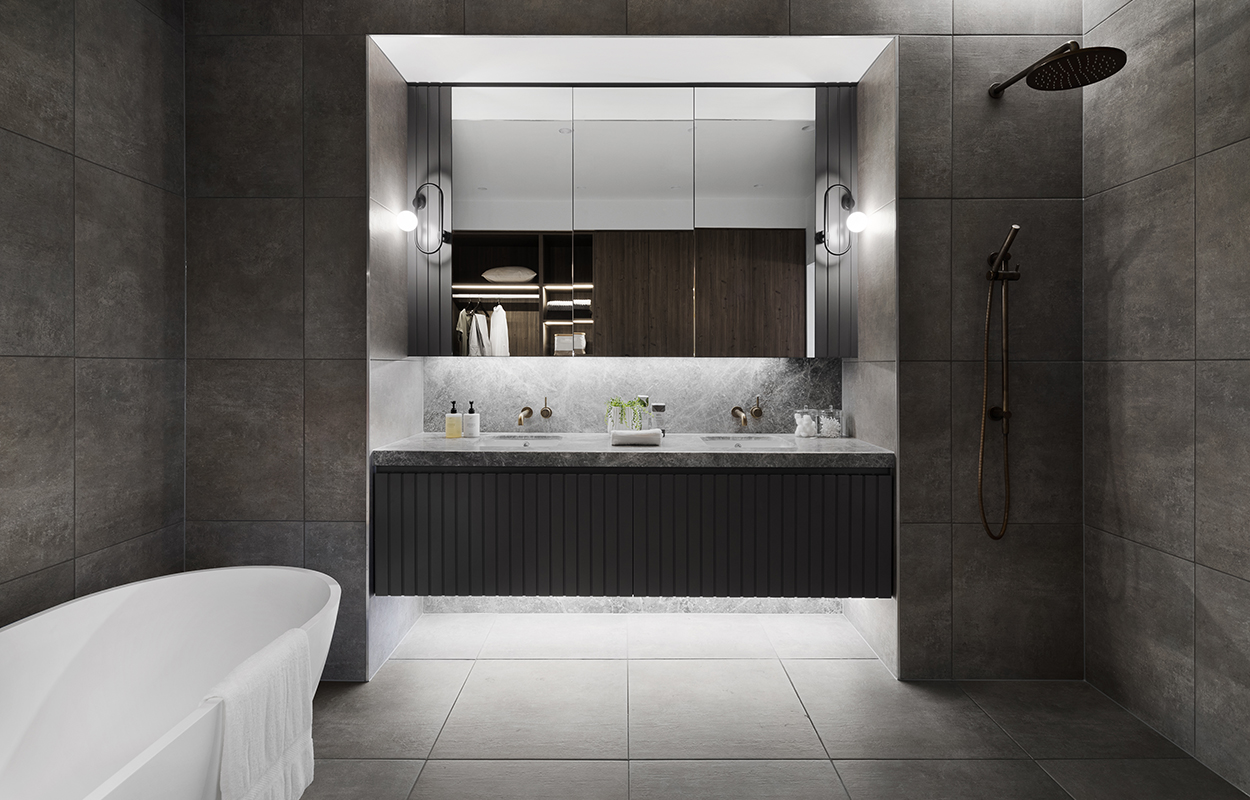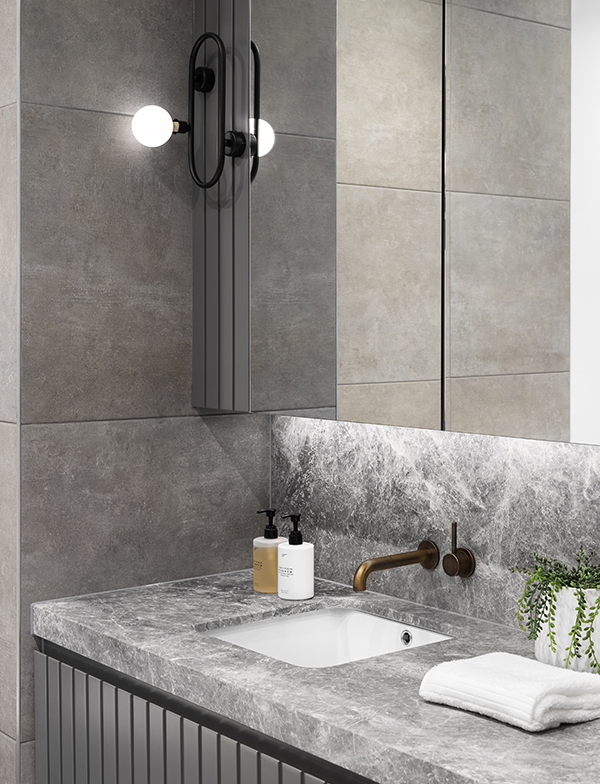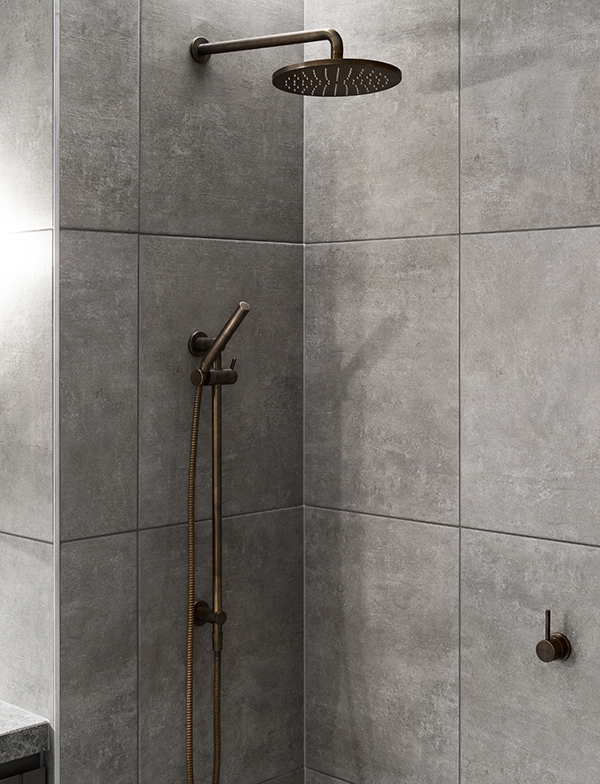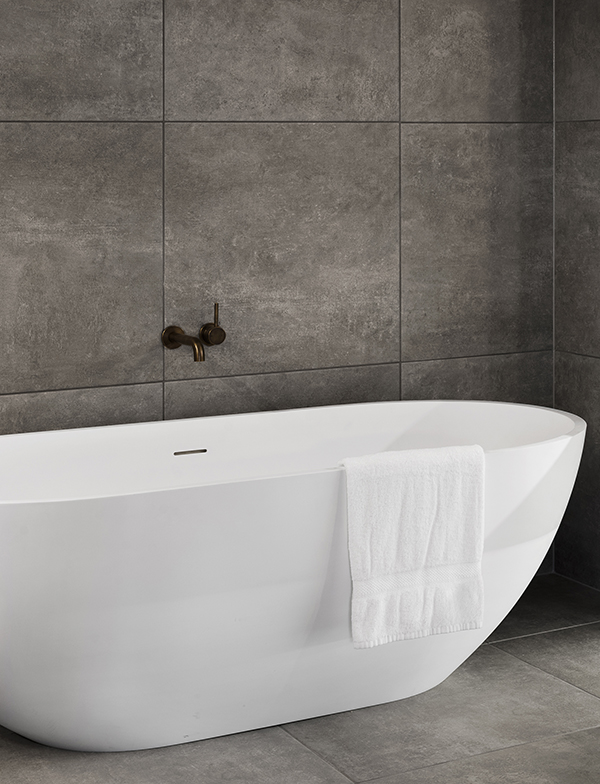 Statement lighting creates the luxurious feel in the master bathroom, along with the modern grey stone and the clean and timeless design of the Pegasi collection. Interest is brought in through the textured vanity detail and the antique brass tapware finish which adds incredible warmth to the otherwise cool toned space.
Products featured: 30655-84 Pegasi M Basin Mixer Set 200, 30665-84 Pegasi Overhead Shower 400 Wa 250Head, 30622-84 Pegasi Slide Shower Inflow 600 Micro, 30641-84 Pegasi Wall Mixer 55, 30658-84 Pegasi M Bath Mixer Set 200, in Antique Brass Light