Argo House is an incredible family home by Megowan Architectural, designed to capture natural light in the limited available space, while still providing privacy for its residents.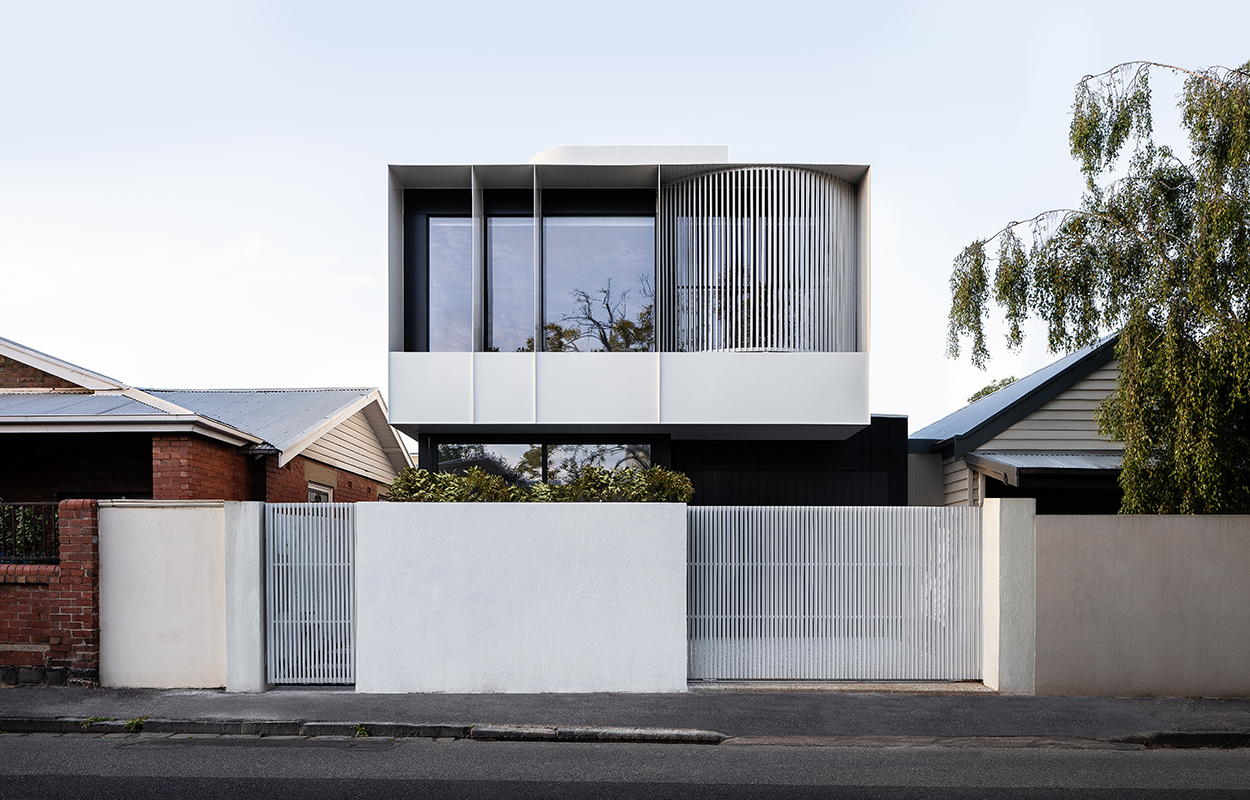 Located in South Yarra on a 214 square metre site, Argo House uses deliberate design to overcome the difficulties of limited space and the south facing back yard. A central courtyard acts as a beautiful entry feature, as well as distributing plenty of natural light throughout the living spaces of this home.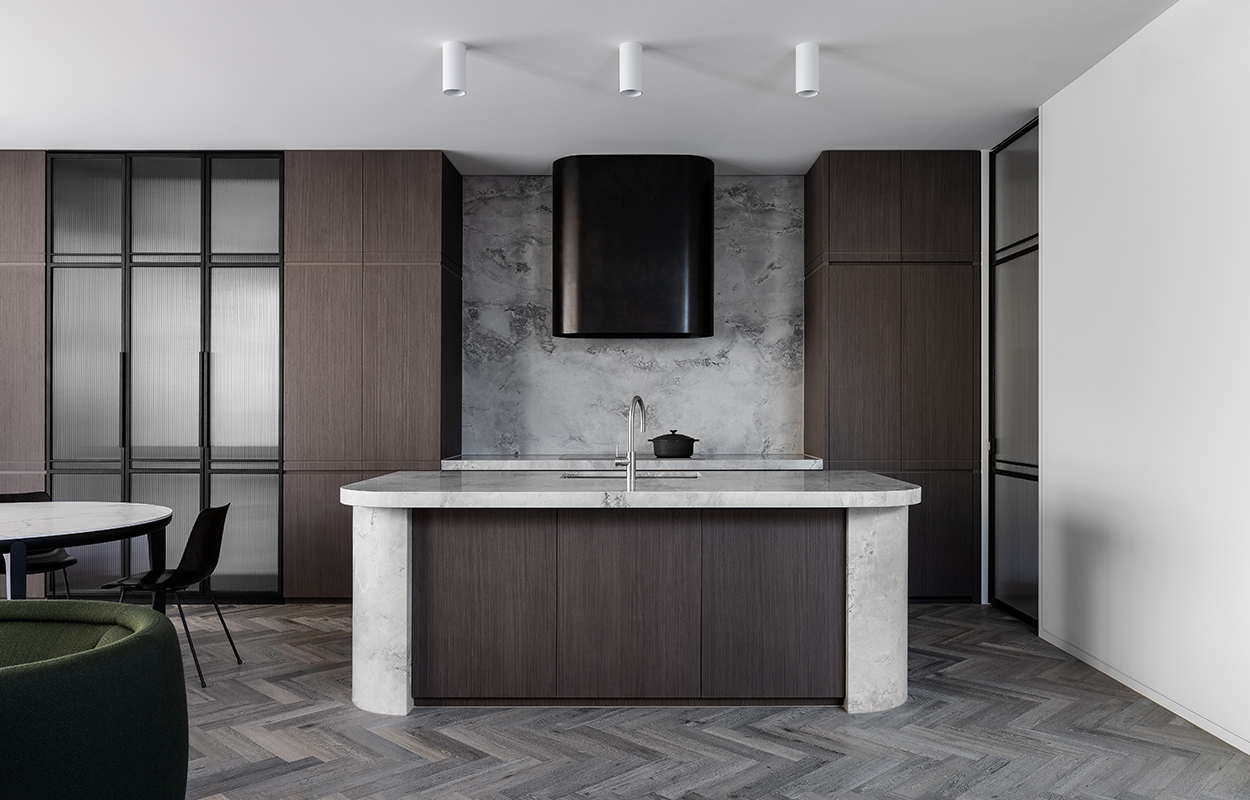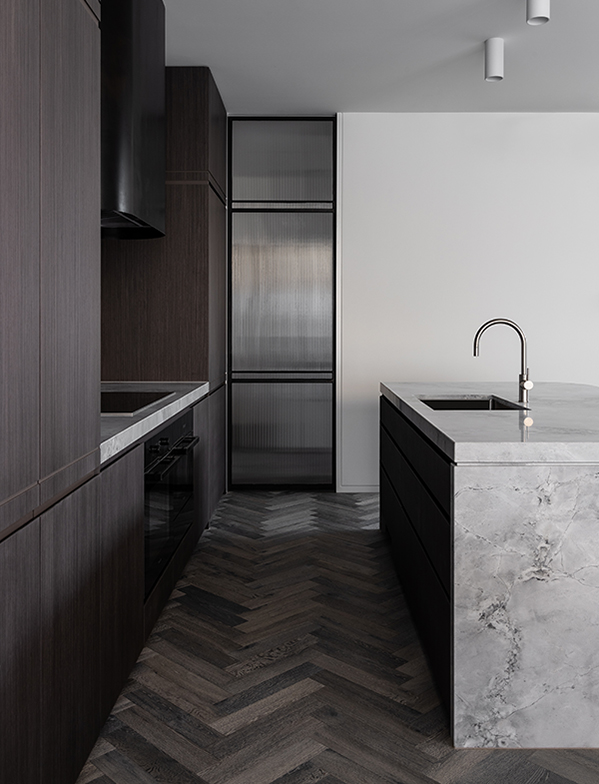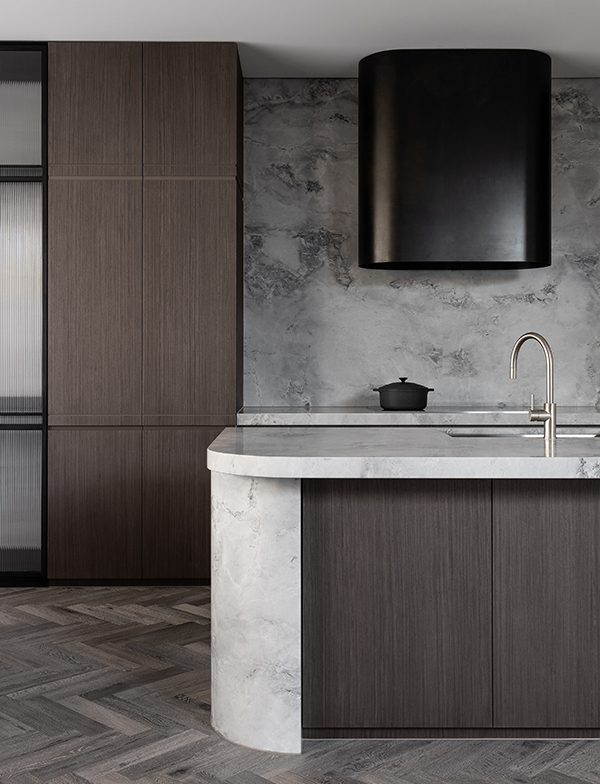 The kitchen makes a statement with dark shades, yet the overall aesthetic remains soft with tonal curved stone and the homely texture of wood. Seamless integration of all aspects in this space make for a sophisticated and clean look, accentuated by the subtle Brushed New Nickel finish on our sink mixer which artfully ties the look together.
Product featured: 30694-77 Pegasi M Sink Mixer Curve Pull Out, Brushed New Nickel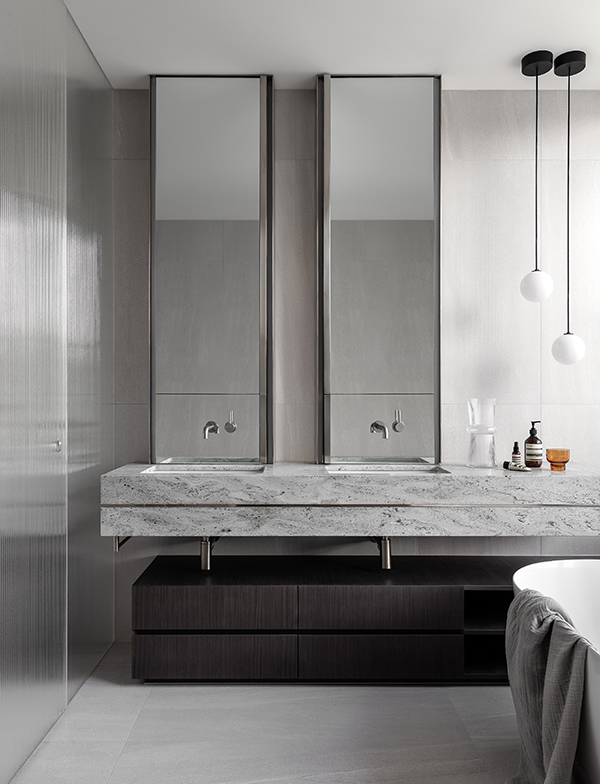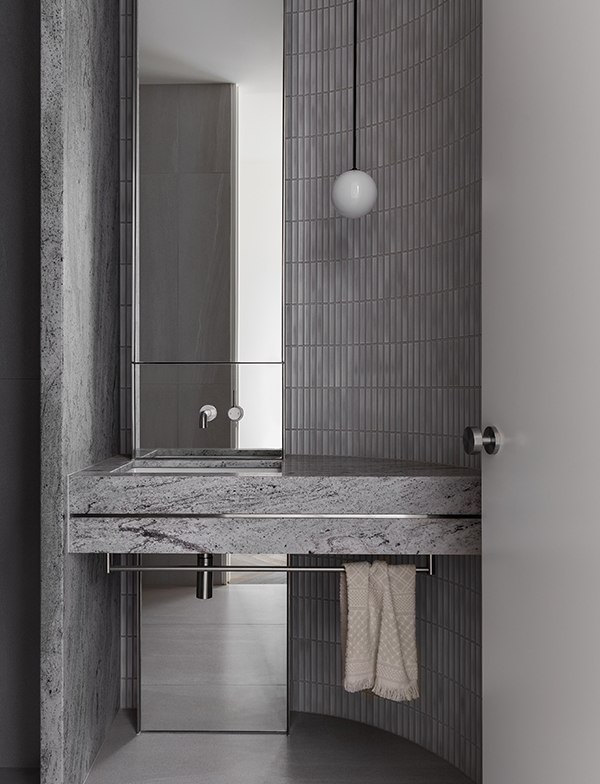 The bathrooms display cool-toned luxury, combining whites and greys with our Brushed New Nickel tapware for a calming effect. The tall ceilings engender feelings of spaciousness, despite the compressed nature of the home. Curved walls make for fluid transitions, and along with bold stone and grey finger tiles, create a gorgeous silvery-toned retreat.
Products featured: 30655-77 Pegasi M Basin Mixer Set 200, 34351-77 Bottle Trap, 30970-77 Pegasi NF Towel Rail Single 900, in Brushed New Nickel