This modern bathroom renovation by the team at Bathrooms By Oldham showcases our Zero Progresiv collection, which looks great in this distinctive space.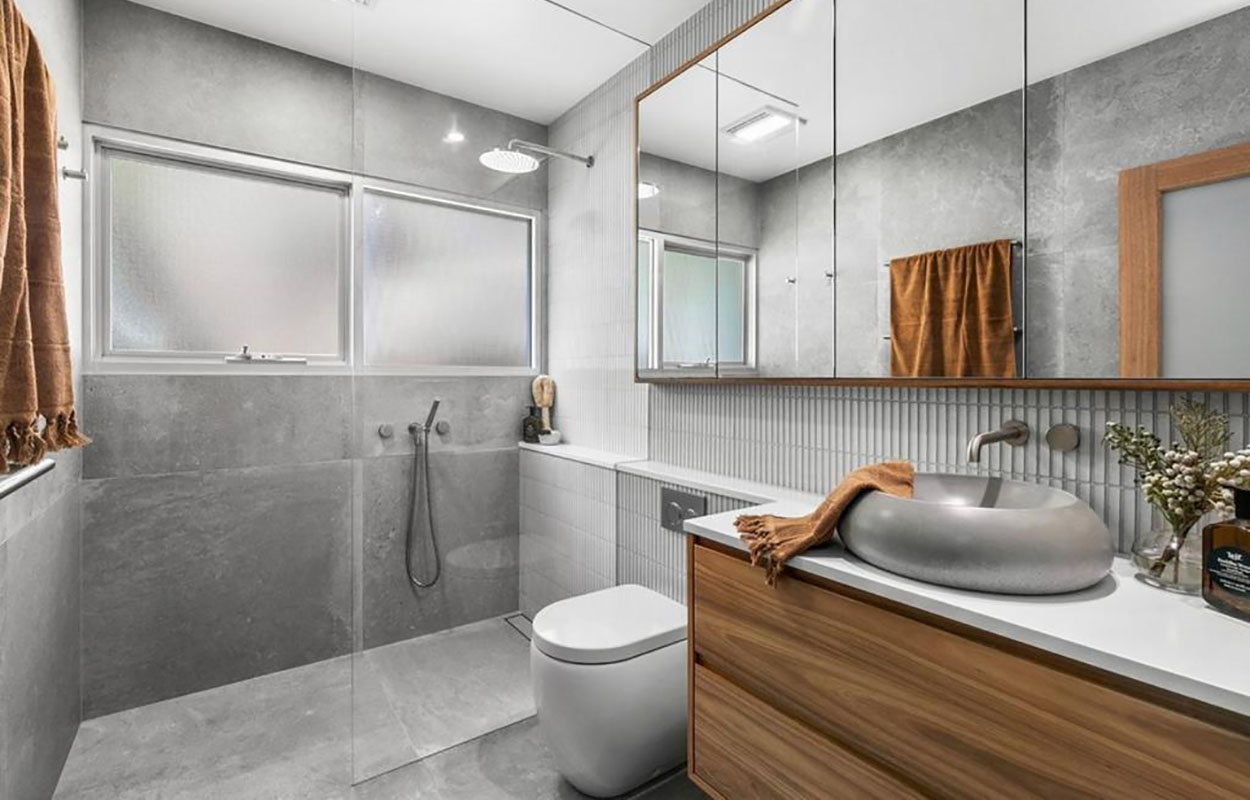 Cool grey tones as a result of the tiles, basin and brushed nickel tapware are contrasted with the deep warm of the wood vanity and the vivid terracotta towels in this bathroom. With strip lighting and finger tiles, this space is modern and uniquely eye-catching.
We love the ledge that runs the full length of the wall, connecting the shower area with the rest of the space. The good use of mirrors on the cabinetry doors makes the room feel bigger and reflects the deep orange tones.
Products featured: 30913-77 Zero Progresiv Smooth Wall Basin Mixer Set, 30908-77 Zero Progresiv Smooth Wall Mixer, 30679-77 Pegasi Hand Shower on Adjustable Hook Micro, 30665-77 Pegasi Overhead Shower 400 wa 250 Head, 30706-77 Pegasi Robe Hook, in Brushed Nickel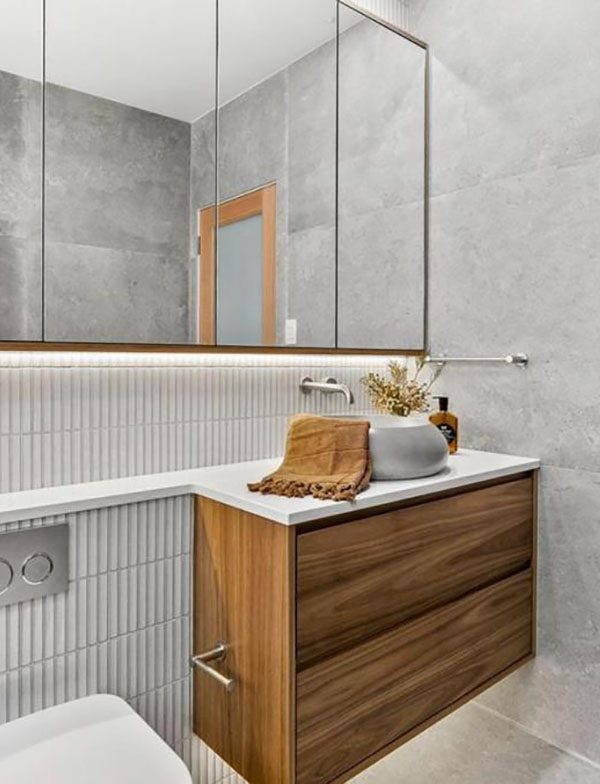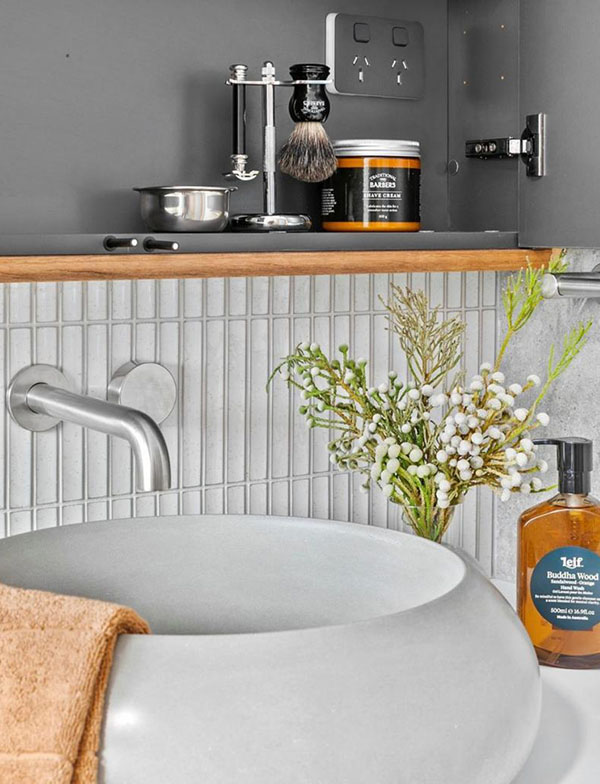 Our brushed nickel Zero Smooth tapware looks amazing in this space. The elegant curve of our Progresiv mixer handle contrasts with the vertical splashback tiles, drawing the eye to both features.
This bathroom also features our towel rail and toilet roll holder from our Pegasi collection, all of which integrate beautifully with our Zero products.
Products featured: 30913-77 Zero Progresiv Smooth Wall Basin Mixer Set, 30704-77 Pegasi Toilet Roll Holder, 30711-77 Pegasi Hand Towel Rail Single 300, in Brushed Nickel