Sitting effortlessly within the beautiful landscape of the Mornington Peninsula is Blairgowrie House by Manna Made, a European Essentialist home taking inspiration from the rugged coastline.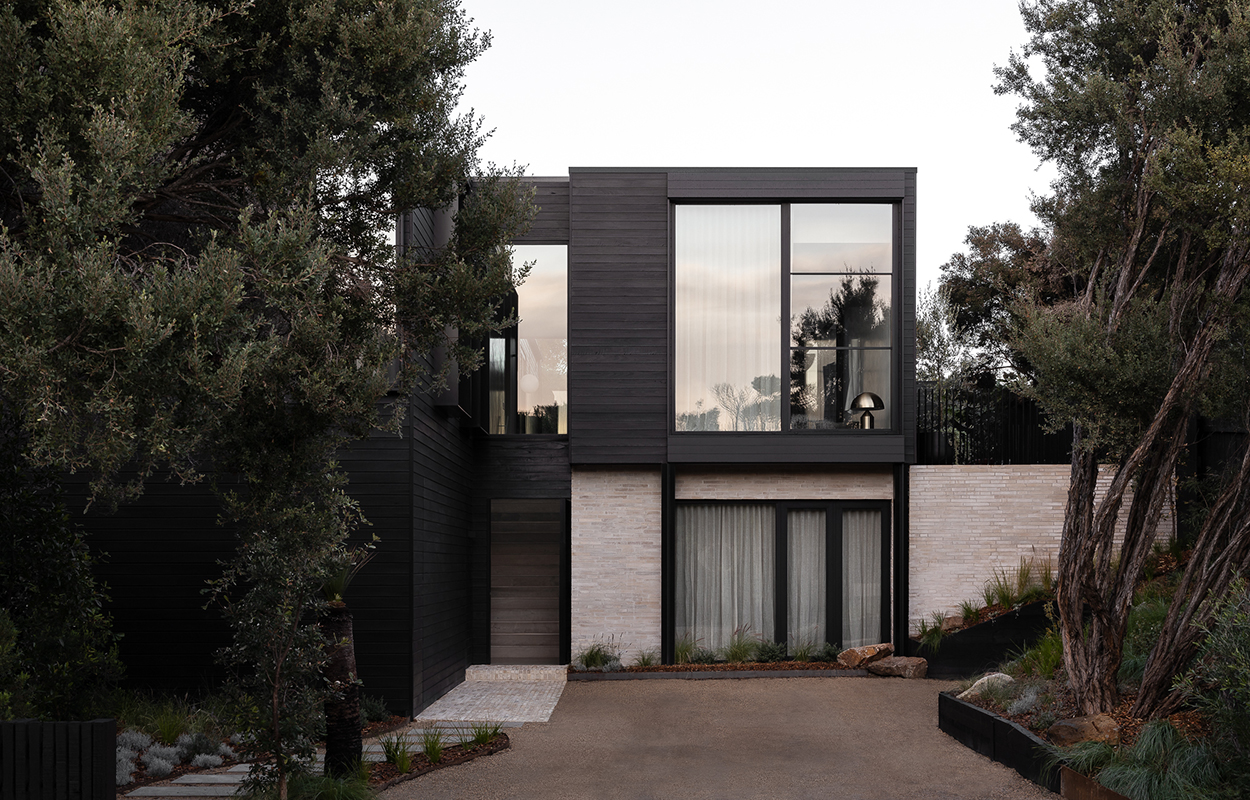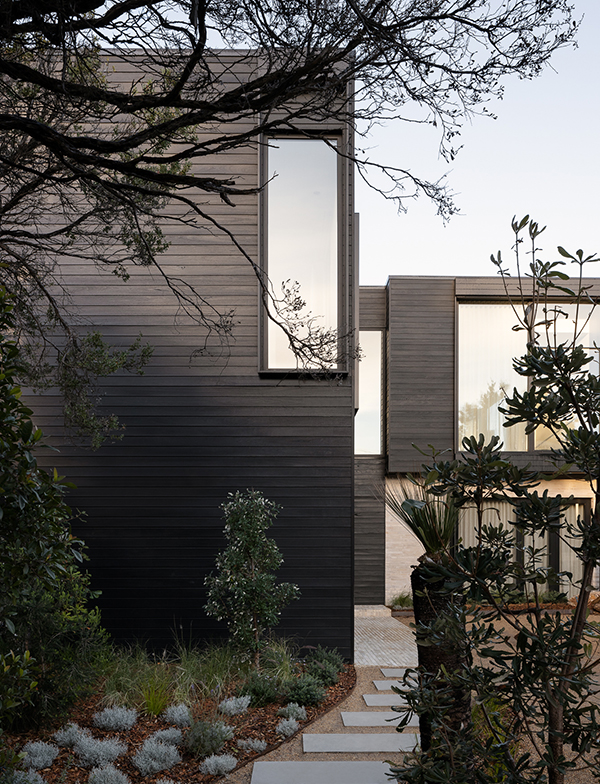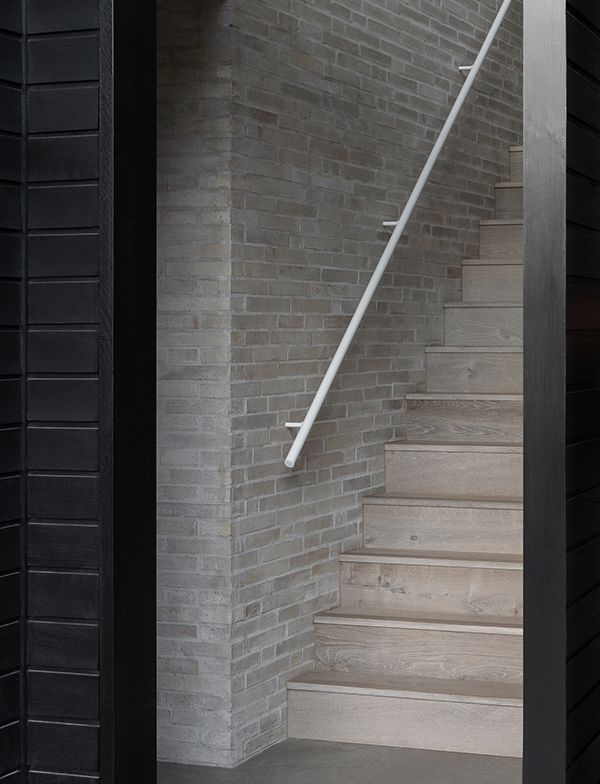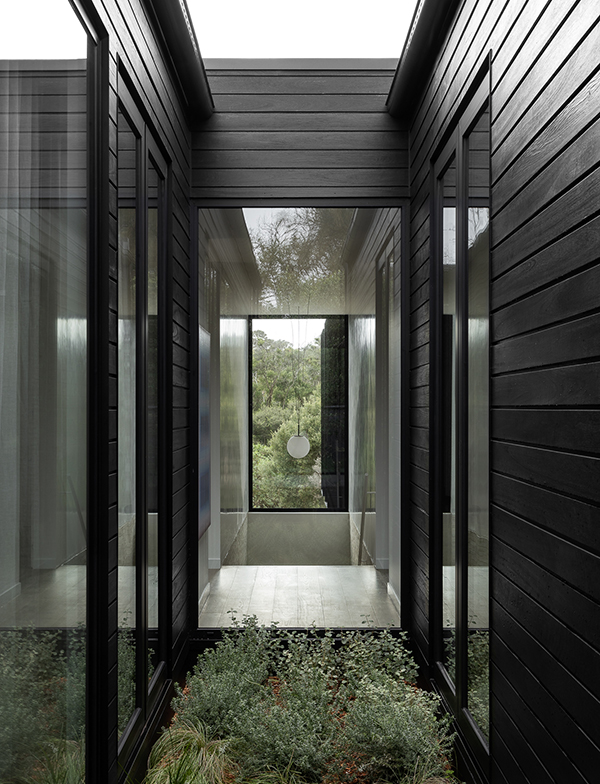 What drew Manna Made's Dan and Dani to the site was the abundance of vegetation and close proximity to the ocean, providing a sanctuary away from their busy lifestyles. The planning for the build spanned over four years, and the long-awaited result is nothing short of a modern-day retreat.
The home was built around the landscape, taking into consideration its external aesthetic, as well as the views from common points within the home. Large windows are strategically placed around the building to allow for incredible views from multiple vantage points.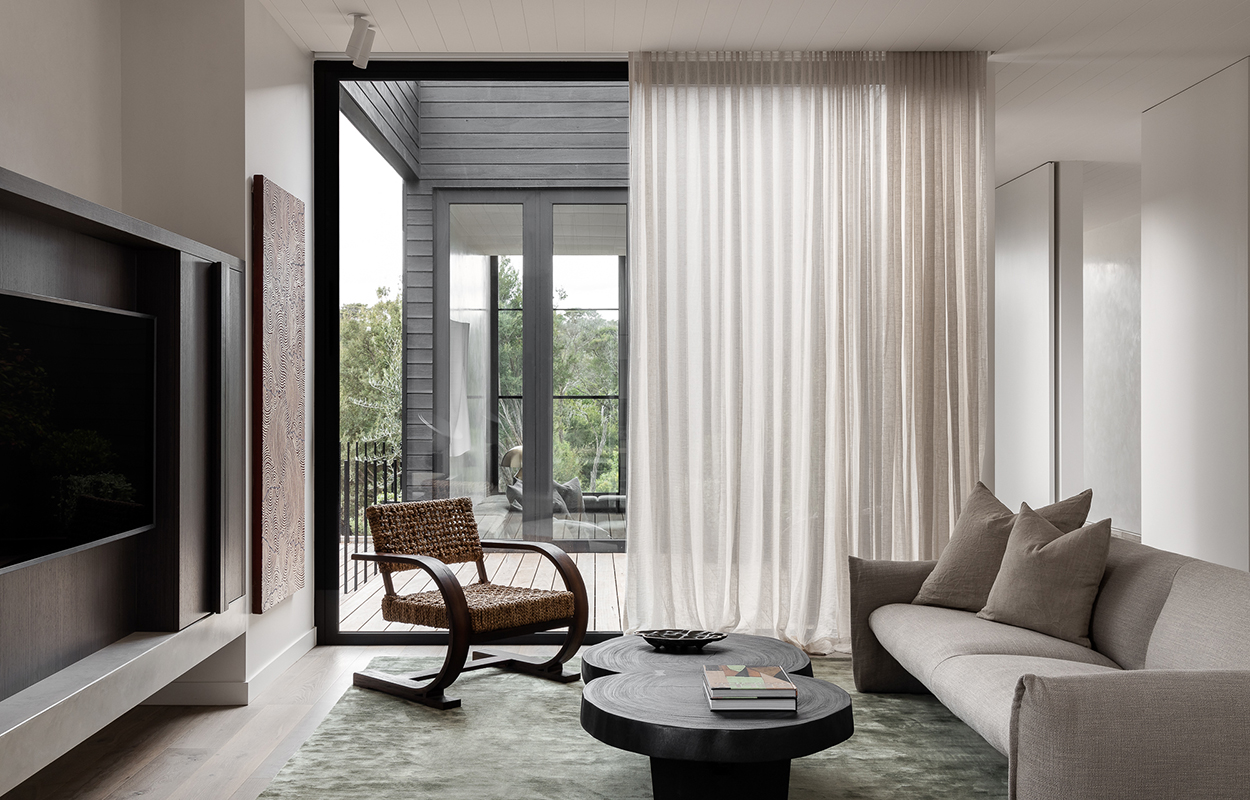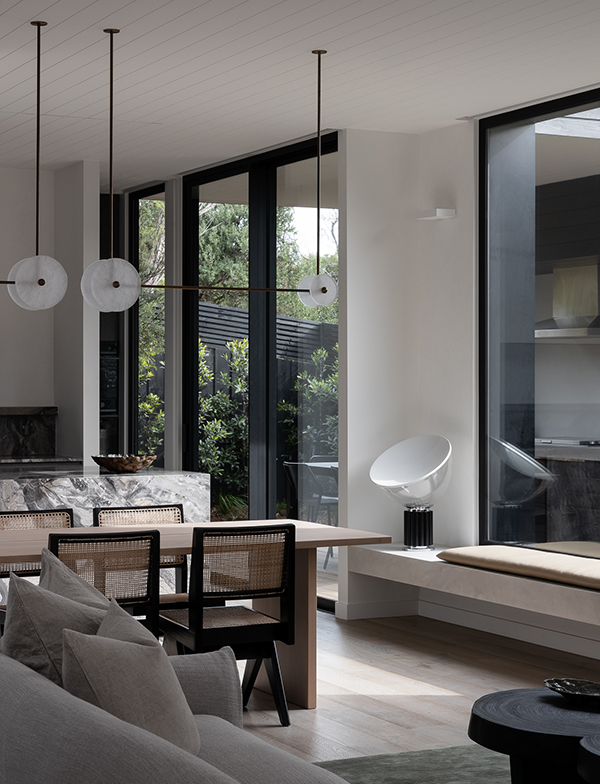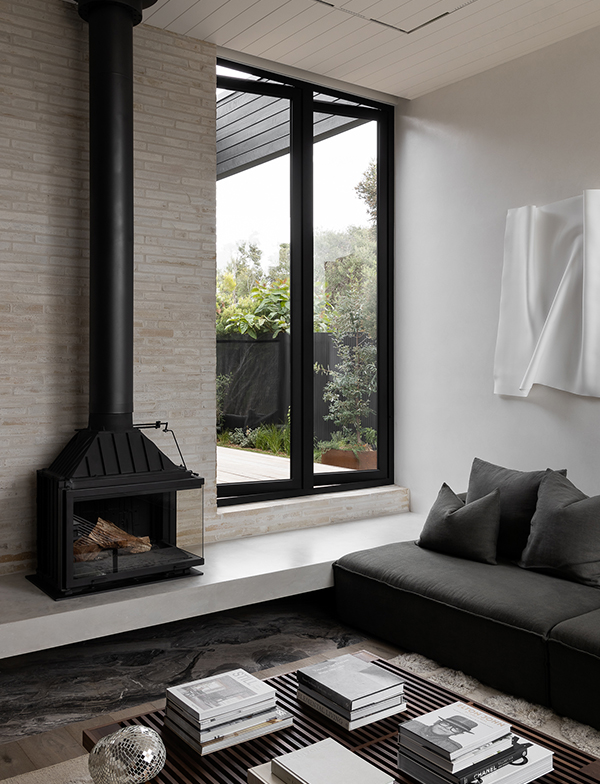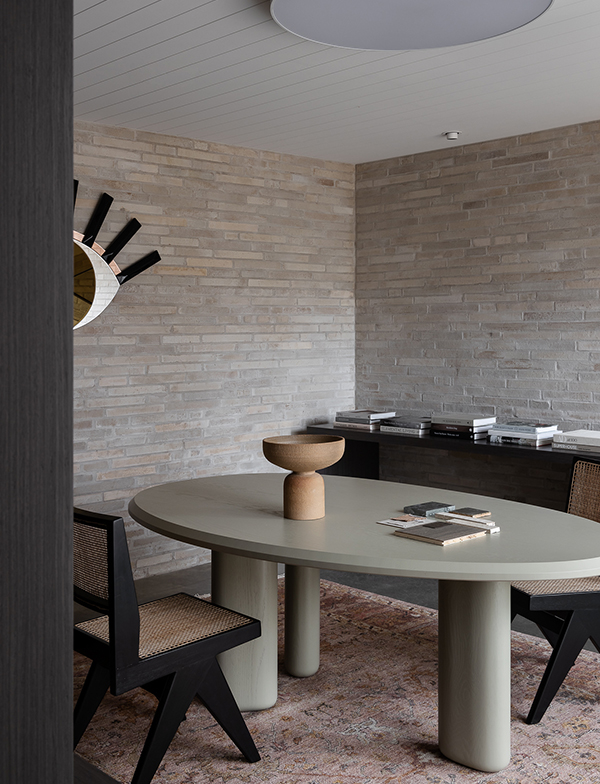 The interior features a neutral palette and cool tones for a sophisticated and masculine look. Natural and sustainable materials such as handmade bricks, timber joinery, and marmorino render depict the home's authenticity and reference the strong link to the landscape.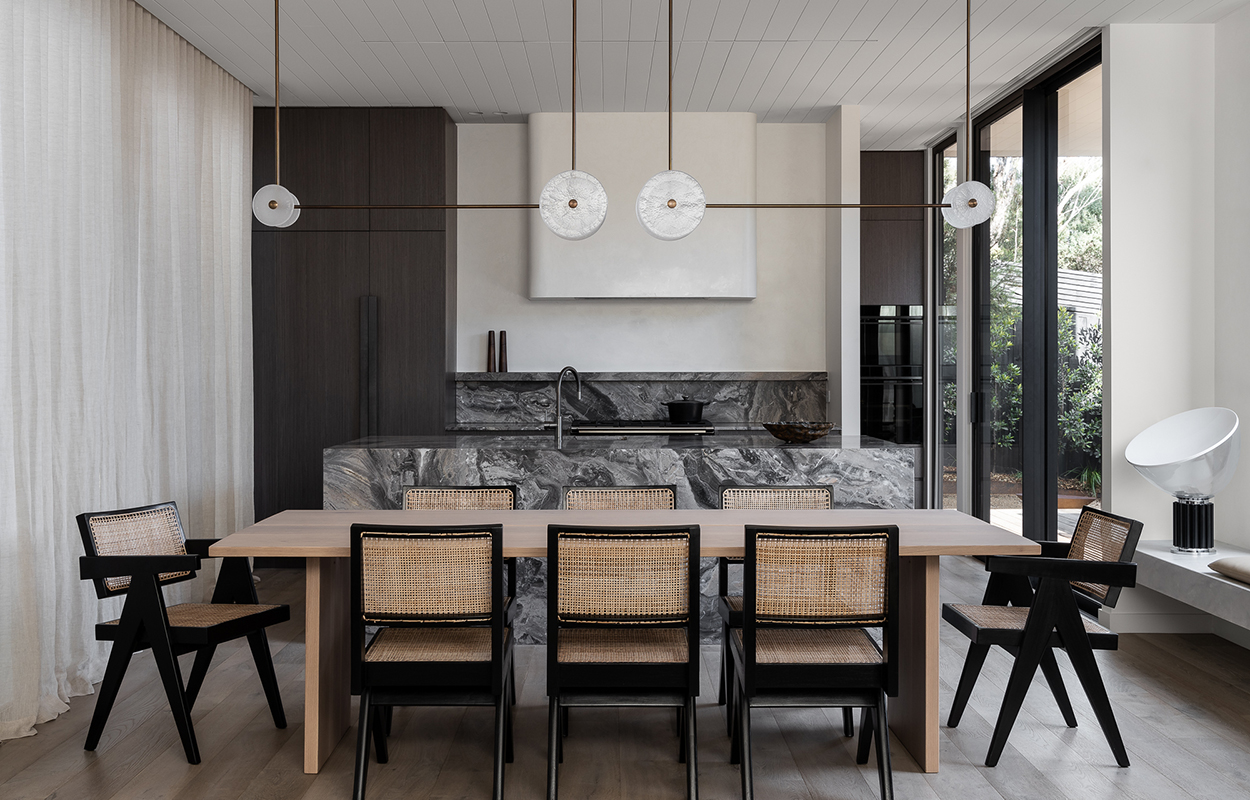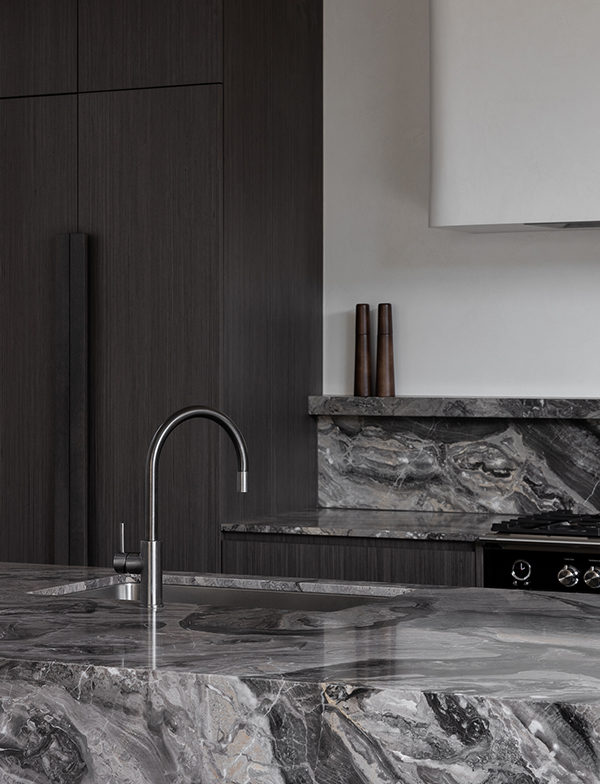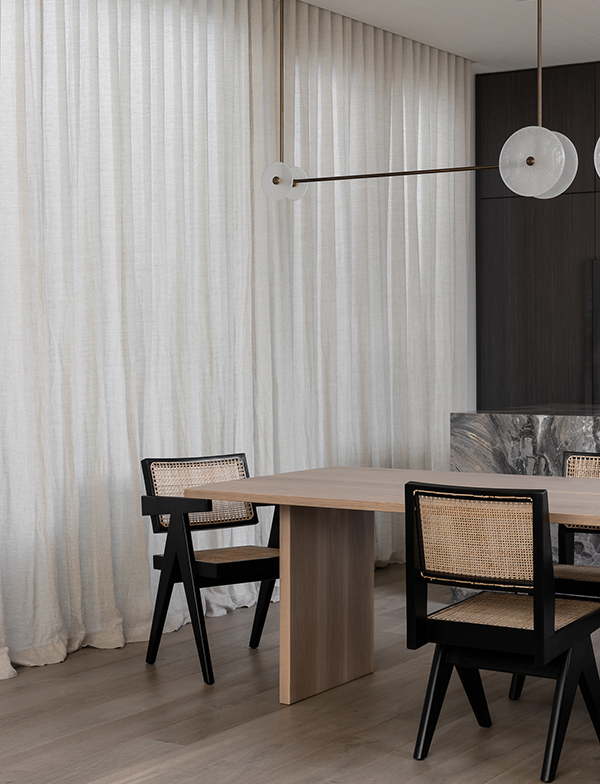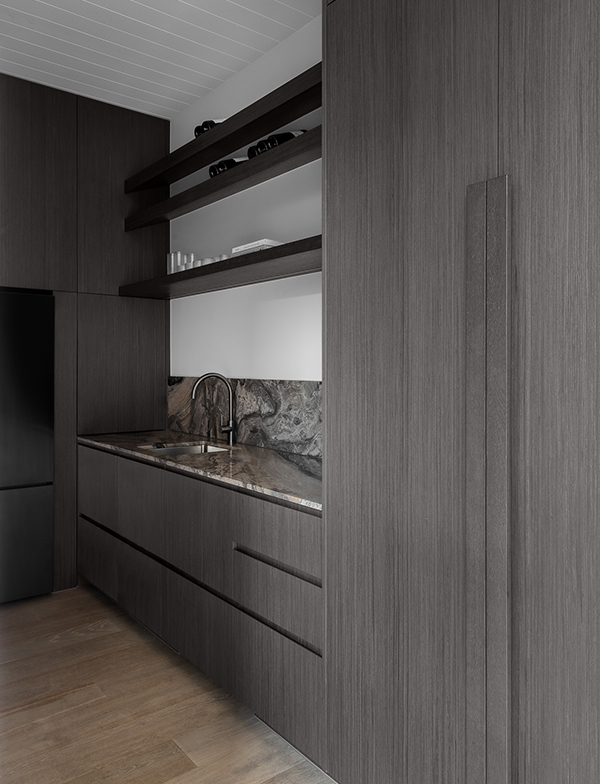 Dark cabinetry and deeply variegated stone in the kitchen and butler's pantry extend upon the moody feel, while the use of our Pegasi sink mixer aligns with the the home's focus on beautiful and quality pieces. The Brushed Graphite finish is a deep metallic grey which extracts the rich tones in the stone.
Warming up the space is a custom dining table, a simplistic piece which gives the illusion of two slightly seperated slabs of timber. Rattan chairs and linen curtains work to soften the area for a homely feel.
Products featured: 30694-73 Pegasi M Sink Mixer Curve Pull Out, 30690-73 Pegasi M Sink Mixer Curve 220, in Brushed Graphite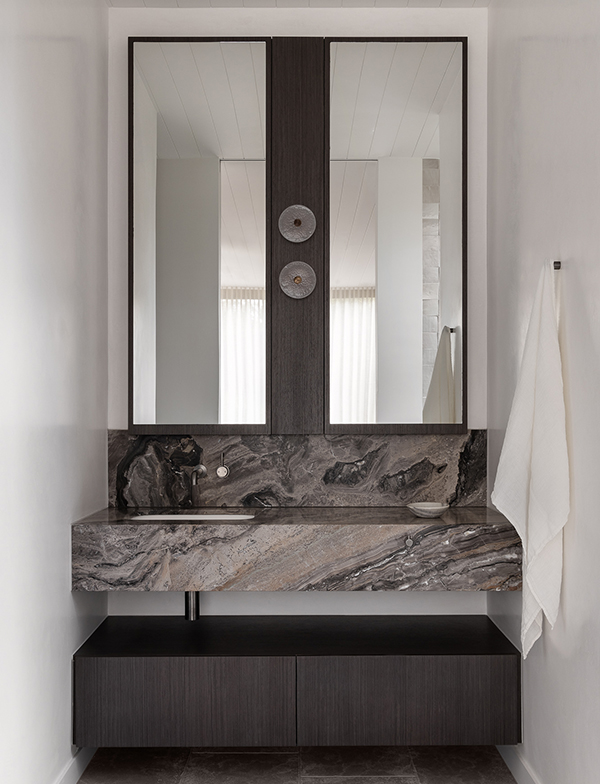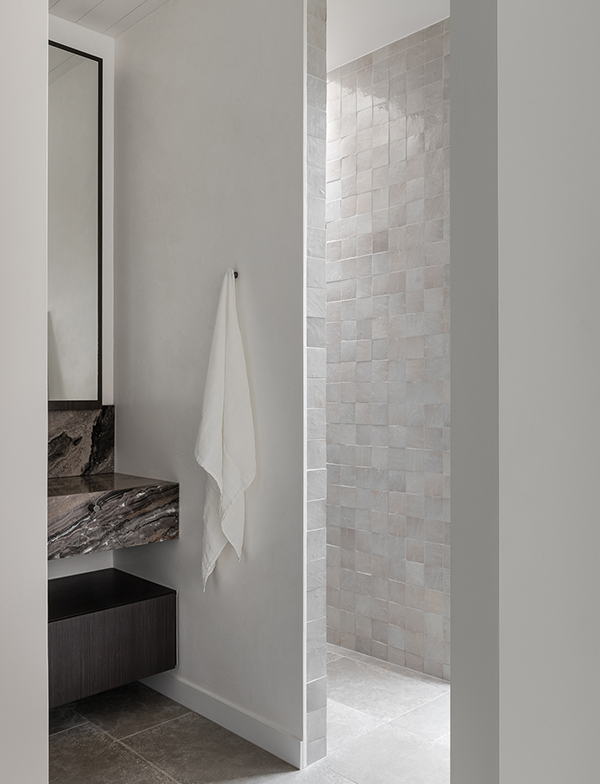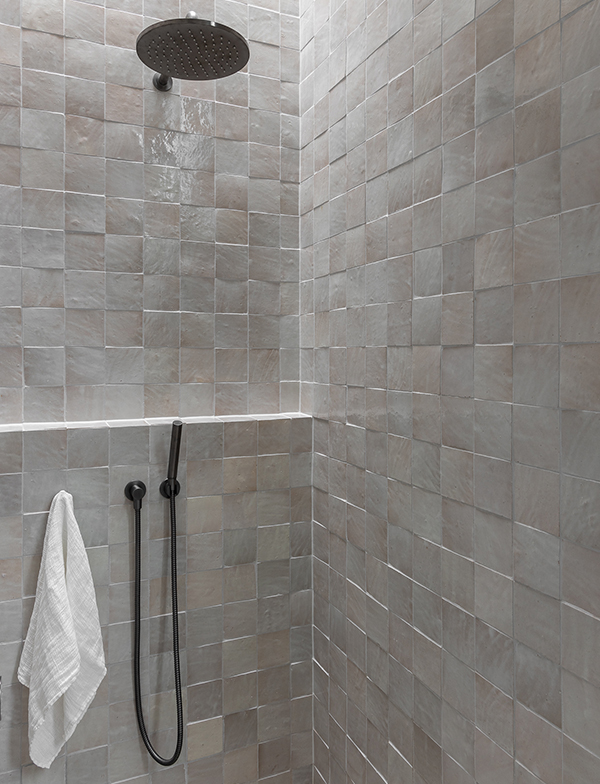 The bathroom features a separate shower room adorned with zellige tiles and fitted with Pegasi shower pieces. The main space includes the same stone and tapware finish as the kitchen, a combination that heroes both designs and materials.
Products featured: 30655-73 Pegasi M Basin Mixer Set 200, 34351-73 Bottle Trap, 30978-73 Pegasi NF Robe Hook, 30665-73 Pegasi Overhead Shower 400 Wa 250Head, 30681-73 Pegasi Hand Shower on Hook Micro, in Brushed Graphite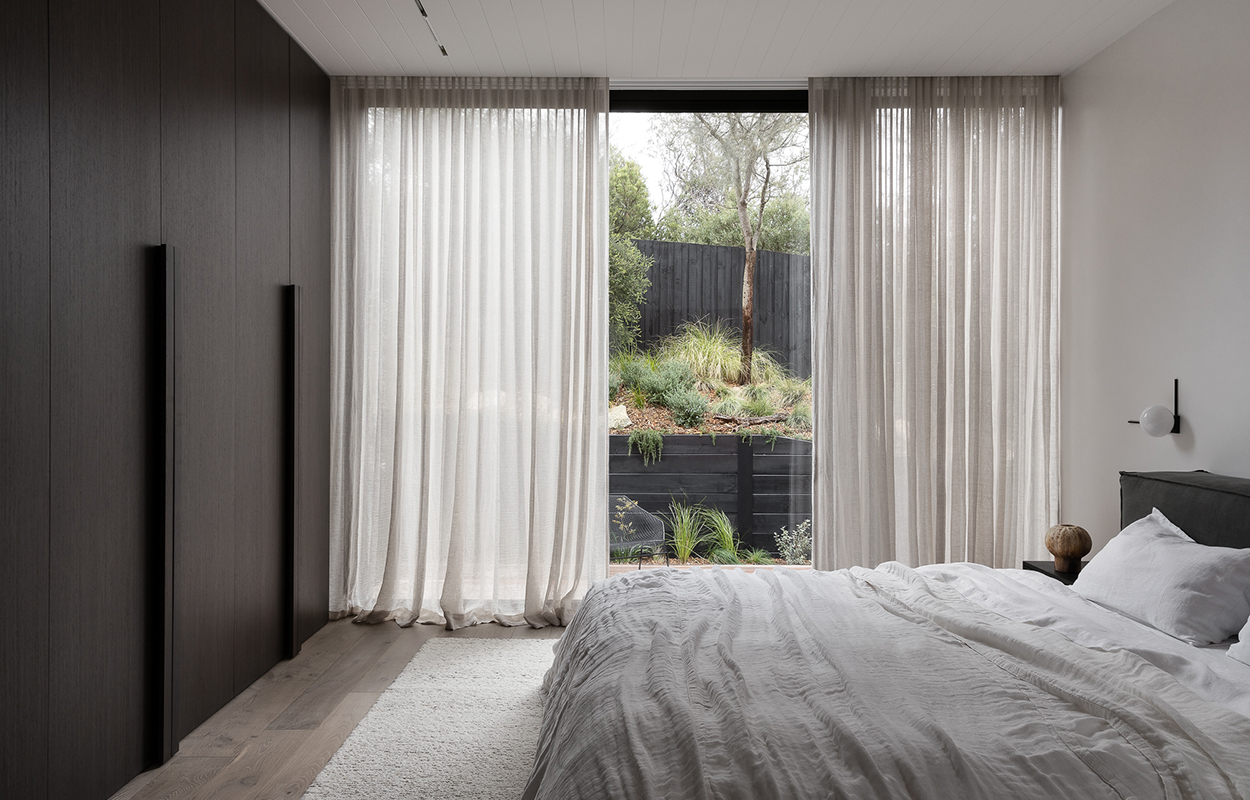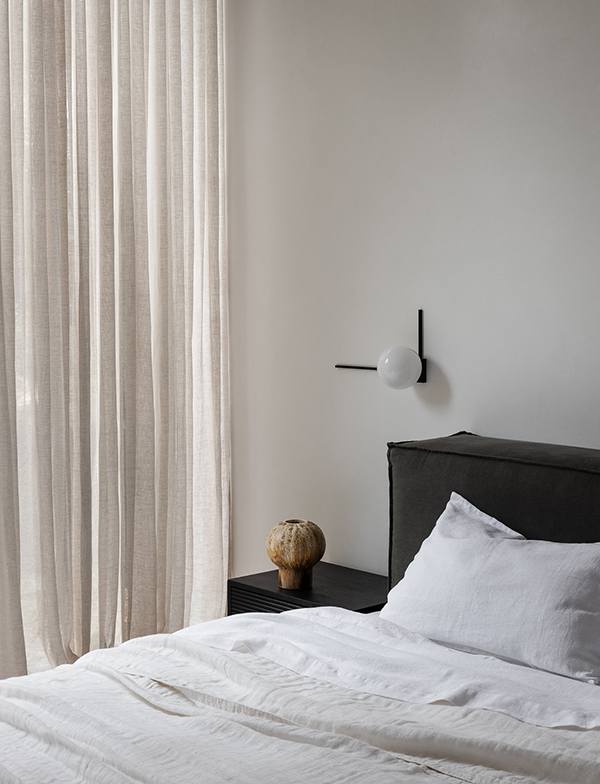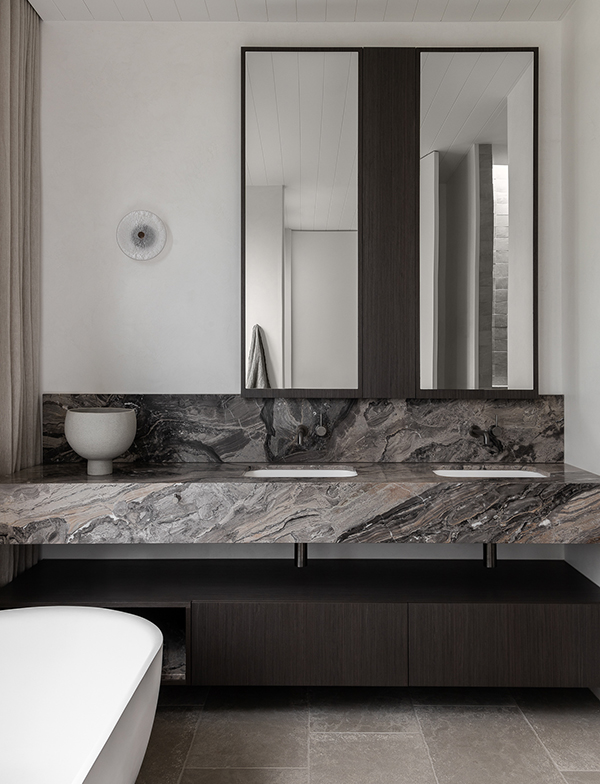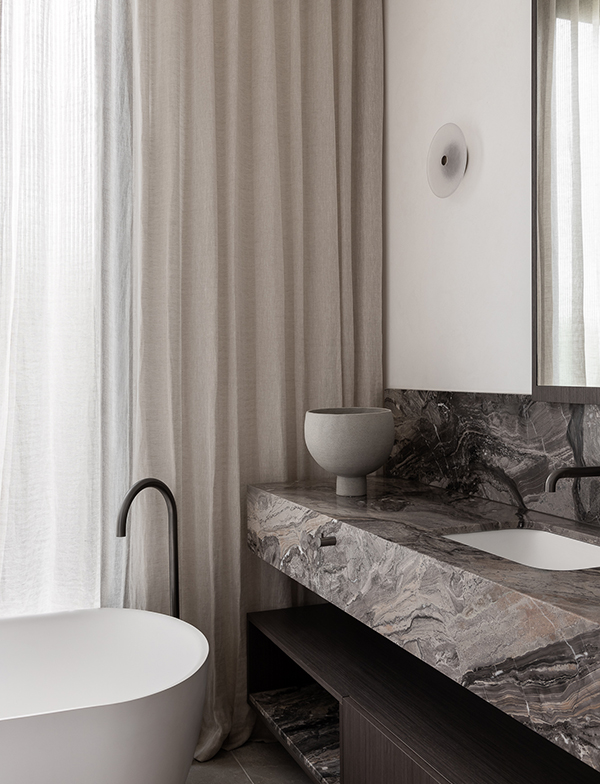 Beige linen curtains, protruded mirrors, and Brushed Graphite tapware create the multi-layered look in the main bathroom. The design displays warmth and softness, yet the bold character is never dismissed with its clean lines and streamlined appearance.
Products featured: 30655-73 Pegasi M Basin Mixer Set 200, 34351-73 Bottle Trap, 30978-73 Pegasi NF Robe Hook, 30735-73 Pegasi Floor Bath Spout Curve, in Brushed Graphite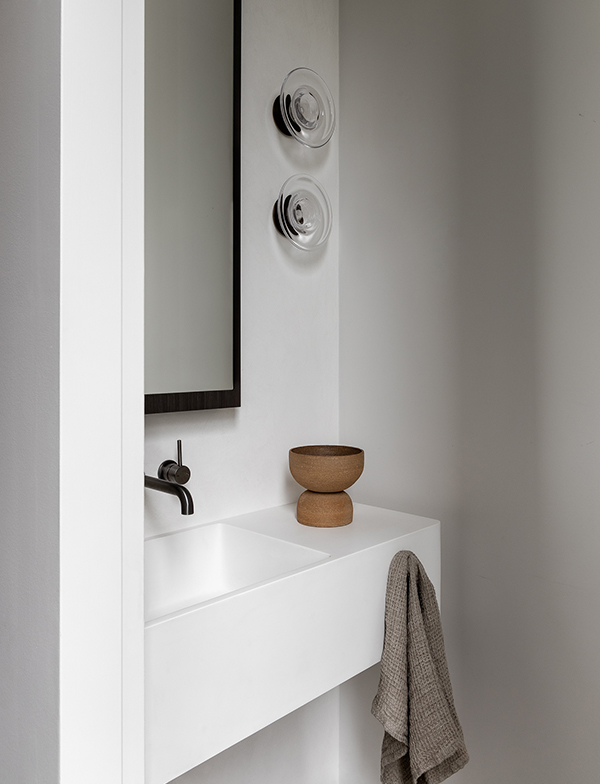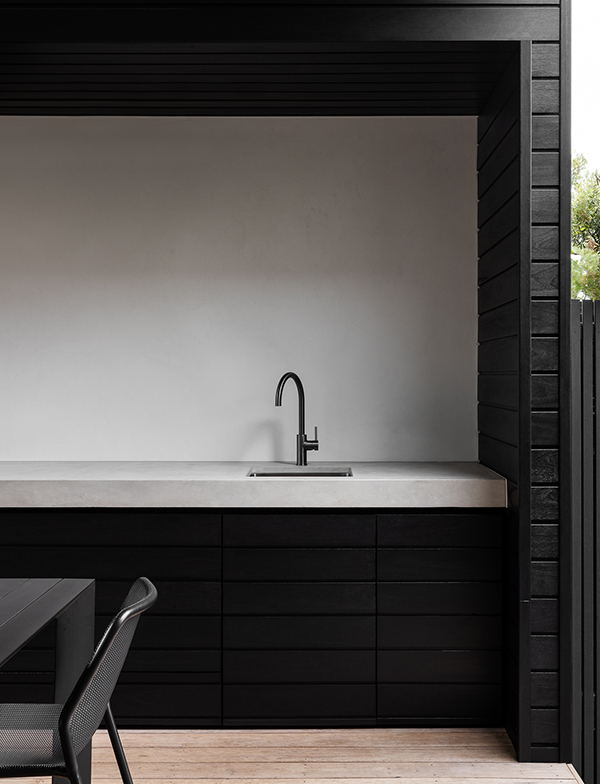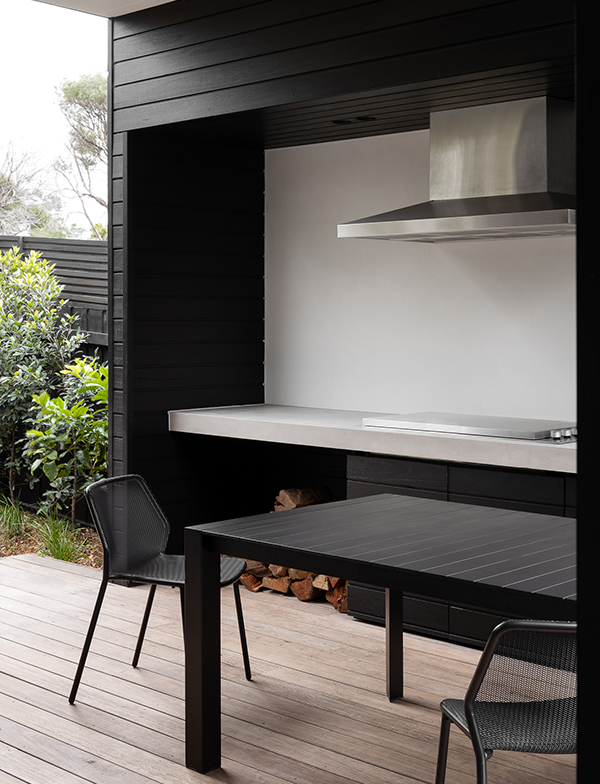 With the majority of the home featuring multiple tones of beiges and greys, the powder room and alfresco keep to a simpler monochromatic look. Solid blocks of black and white make the statement, with the tapware becoming a focal point due to its unique hue.
Products featured: 30655-73 Pegasi M Basin Mixer Set 200, 30690-73 Pegasi M Sink Mixer Curve 220, in Brushed Graphite