Bridge St. Residence is a Toowoomba home renovation by Angela Smith Interiors, created for herself and her family. After admiring the home for many years, Angela and her husband purchased it when it up for sale, and slowly worked on modifying the design to suit their needs. In addition to altering the existing design, new bedrooms, bathrooms and a laundry were added, and new furniture and styling transformed the home into a relaxed and homely place for Angela to raise her family.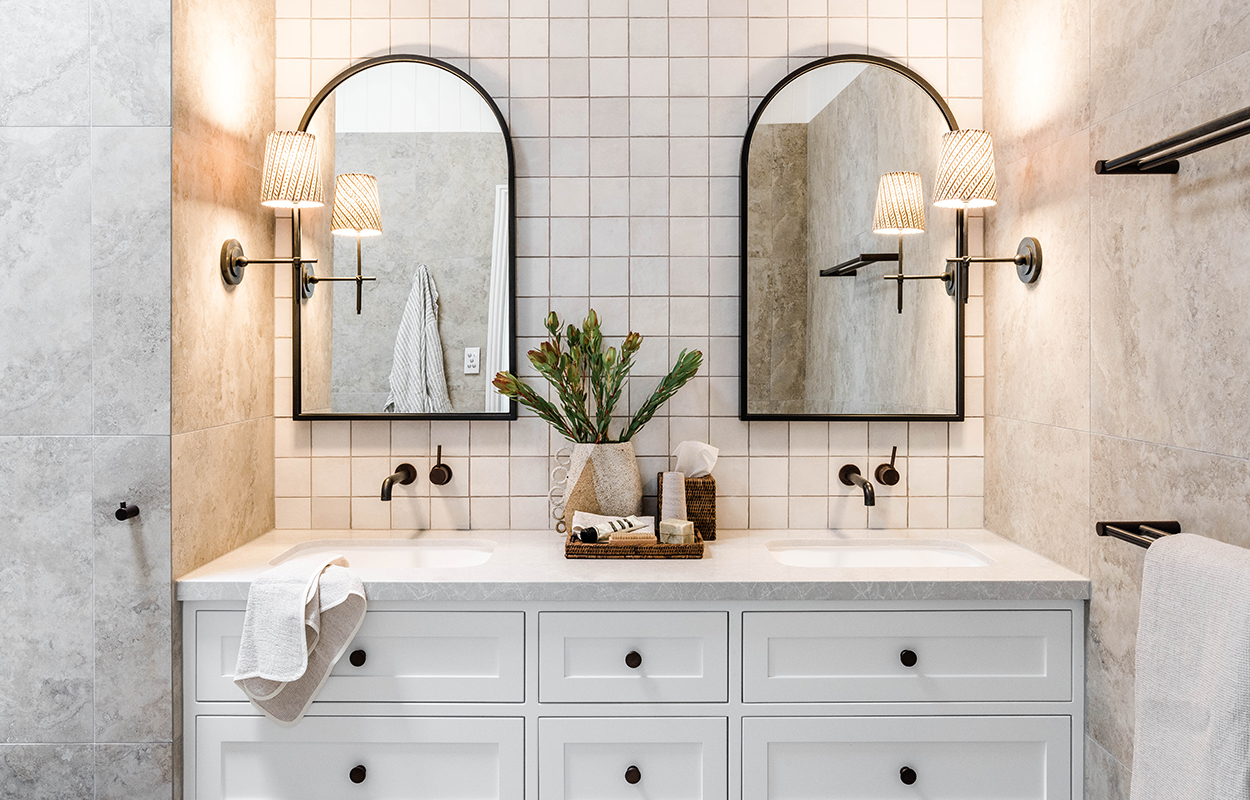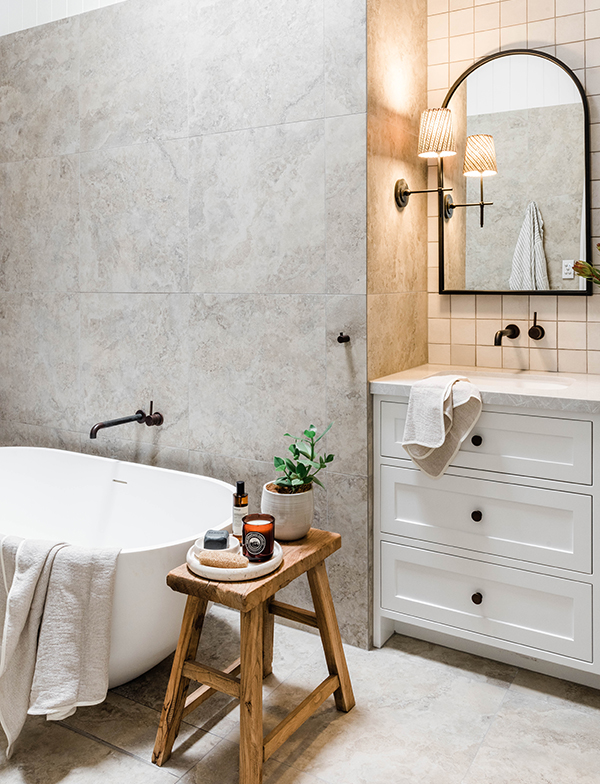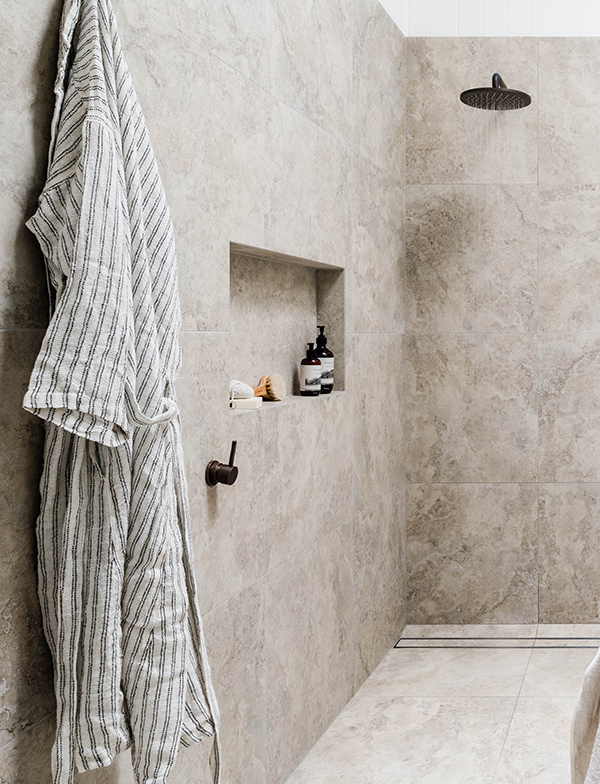 The main bathroom was cleverly reconfigured to fit a freestanding bath, open shower, double vanity and toilet. Angela chose to use our Antique Brass Medium finish throughout the space, creating focal points along with the black mirror edging and cabinet knobs.
"We specified Faucet Strommen tapware and accessories for our residential project as we loved the simplicity of the design and the aged bronze finish – they beautifully compliment the natural earthy tiles used in this bathroom. We are thrilled with the quality and service received."
Products featured: 30655-83 Pegasi M Basin Mixer Set 200, 30973-83 Pegasi NF Towel Rail Double 600, 30978-83 Pegasi NF Robe Hook, 30659-83 Pegasi M Bath Mixer Set 250, 30665-83 Pegasi Overhead Shower 400 Wa 250head, 30641-83 Pegasi Wall Mixer 55, in Antique Brass Medium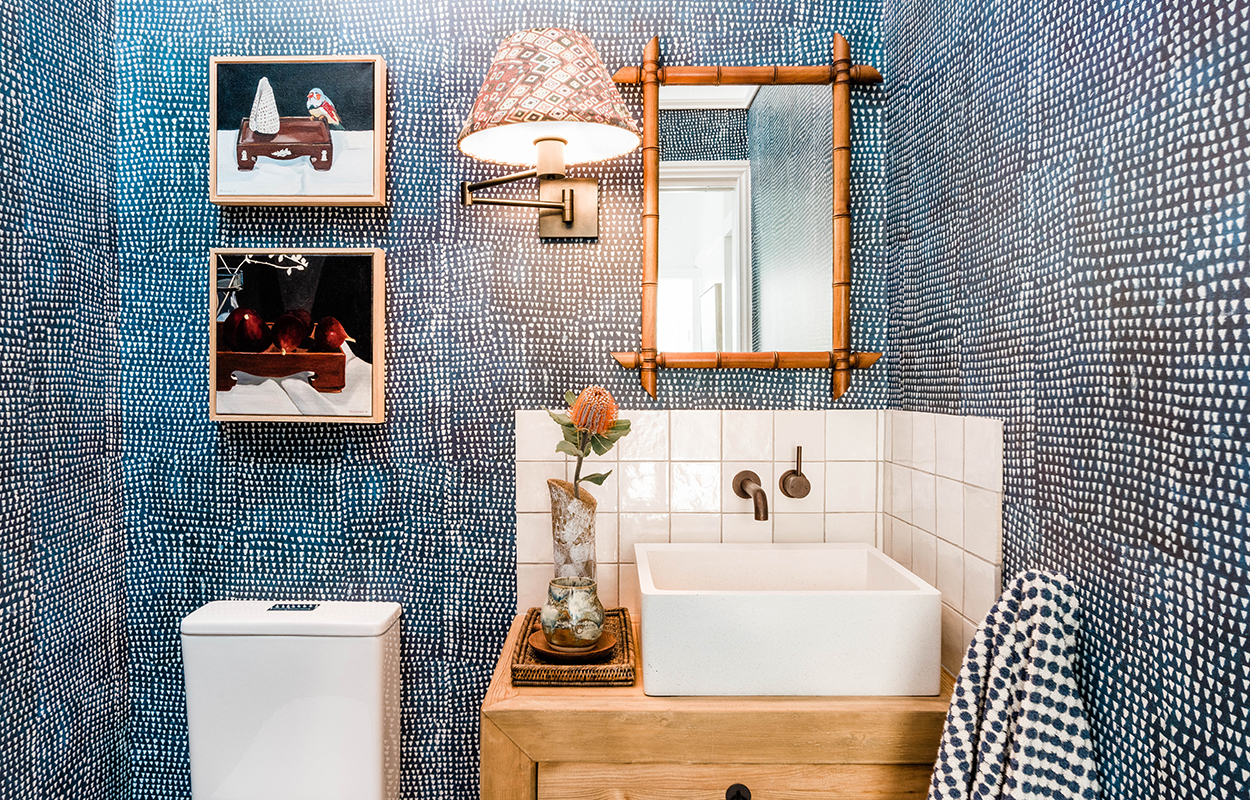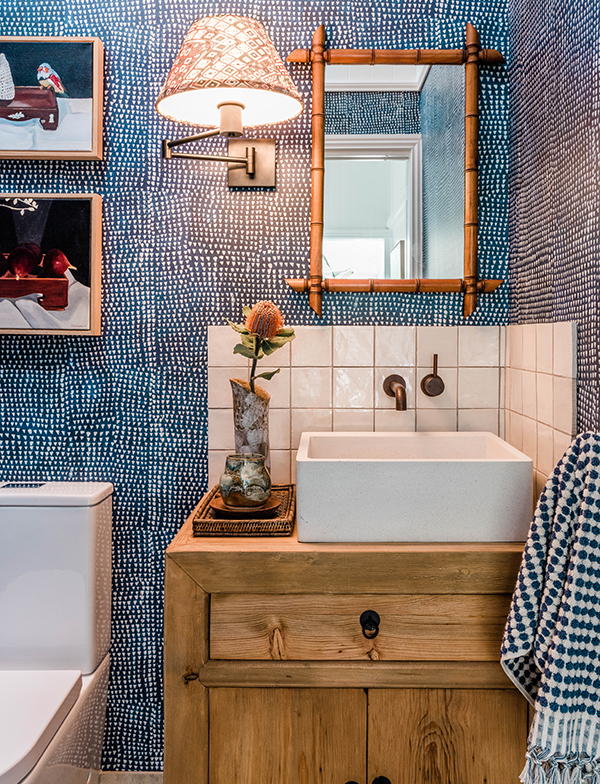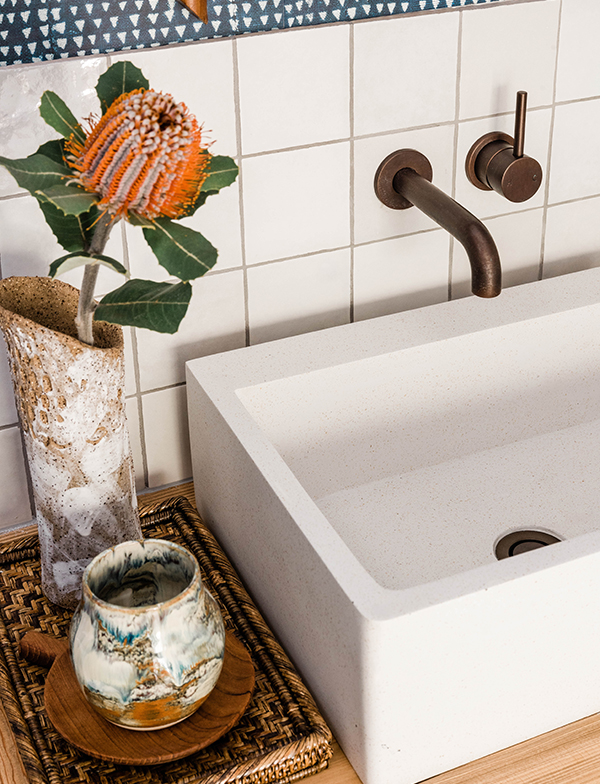 Angela is known for her ability to combine vivid colours and textures to create beautiful multilayered looks. The powder room is about as fun and eclectic as it gets – with bright blue patterned walls, a handmade stone basin, recycled elm vanity and Moroccan tiles. It's maximalism of the best kind, showcasing a curated collection of pieces and finished with our antique brass wall mixer and pop down waste.
Products featured: 30655-83 Pegasi M Basin Mixer Set 200, 34354-83 Basin Waste Pop Down 32mm, in Antique Brass Medium