Carpenters Square House by Architects EAT is a reinterpretation of an existing red brick Edwardian house located in Caulfield. The new L-shaped addition gave the home its name; the shape referencing a traditional carpenter's square.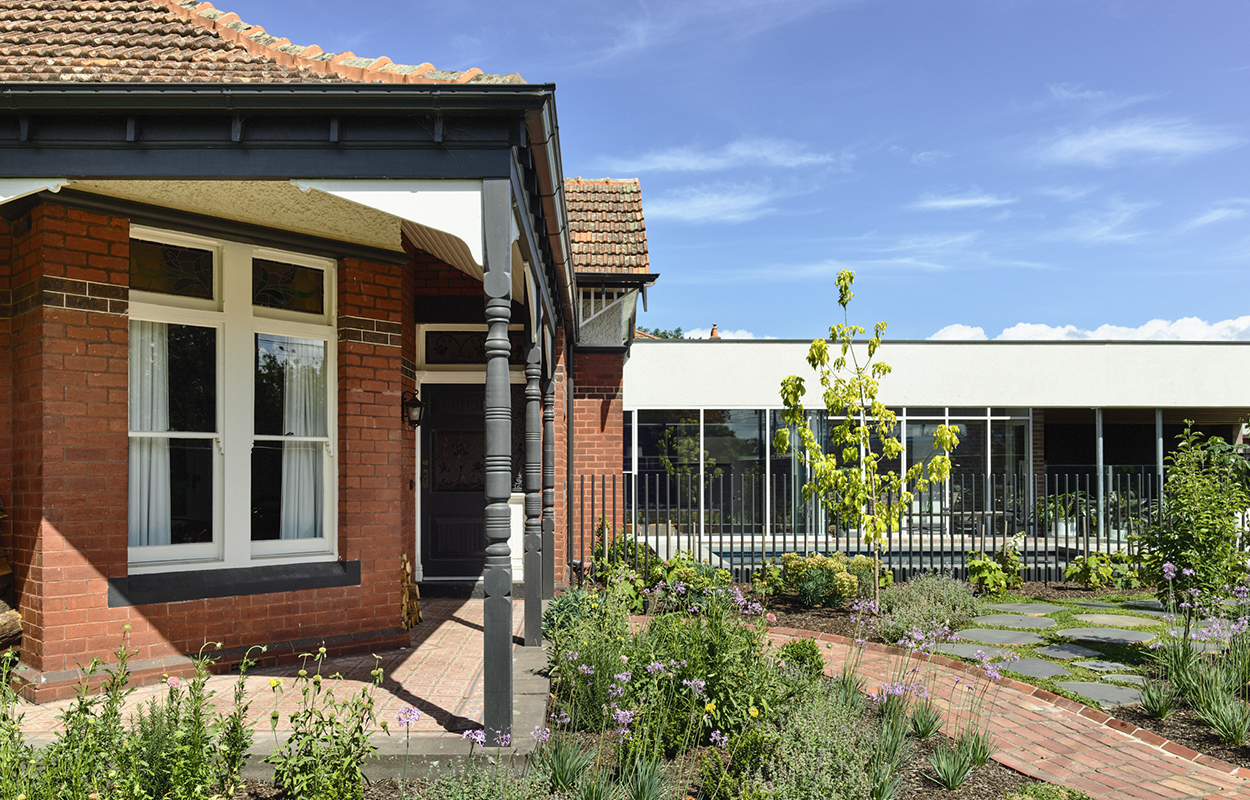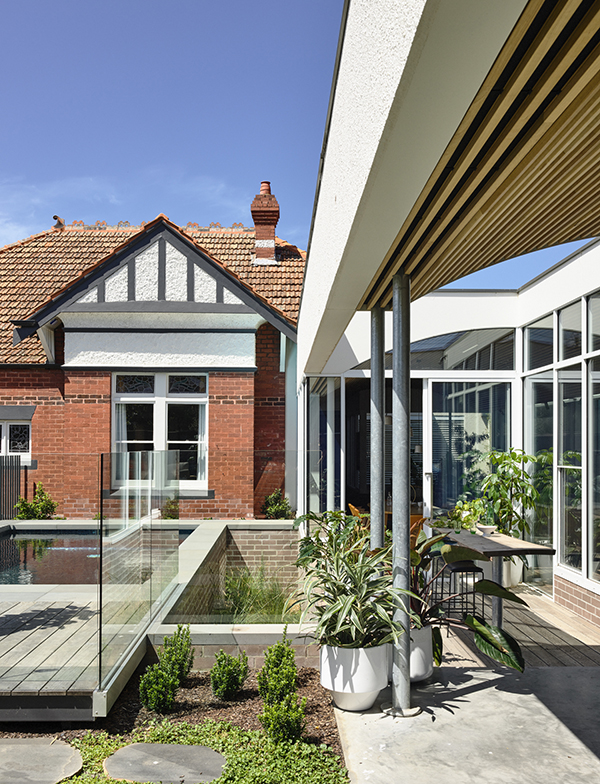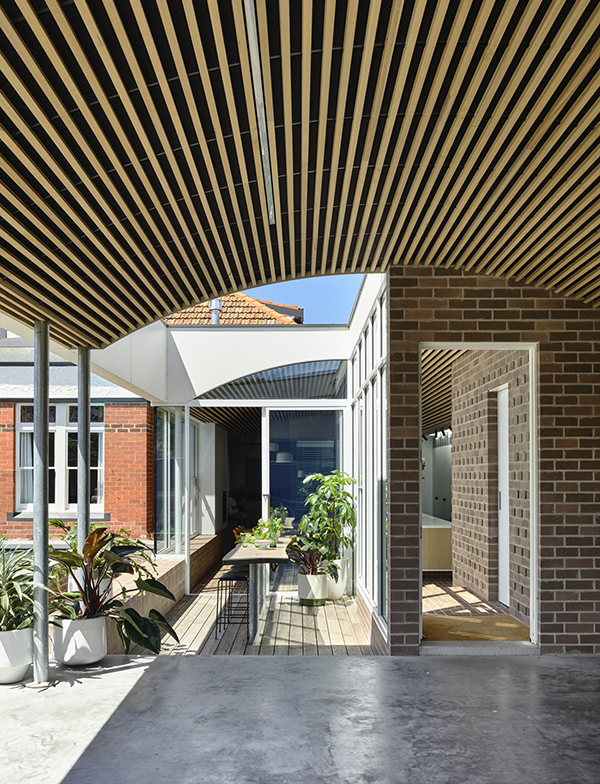 The L-shaped addition was created with a concave battened ceiling which extends along the length of the house. The white render above the bricks on the original home was reused to be the façade, assisting with the seamless integration into its authentic design.
The pool is placed nearby, with large windows creating beautiful views and giving the residents a sense of refuge away from the neighbouring Caulfield Racecourse and train intersection.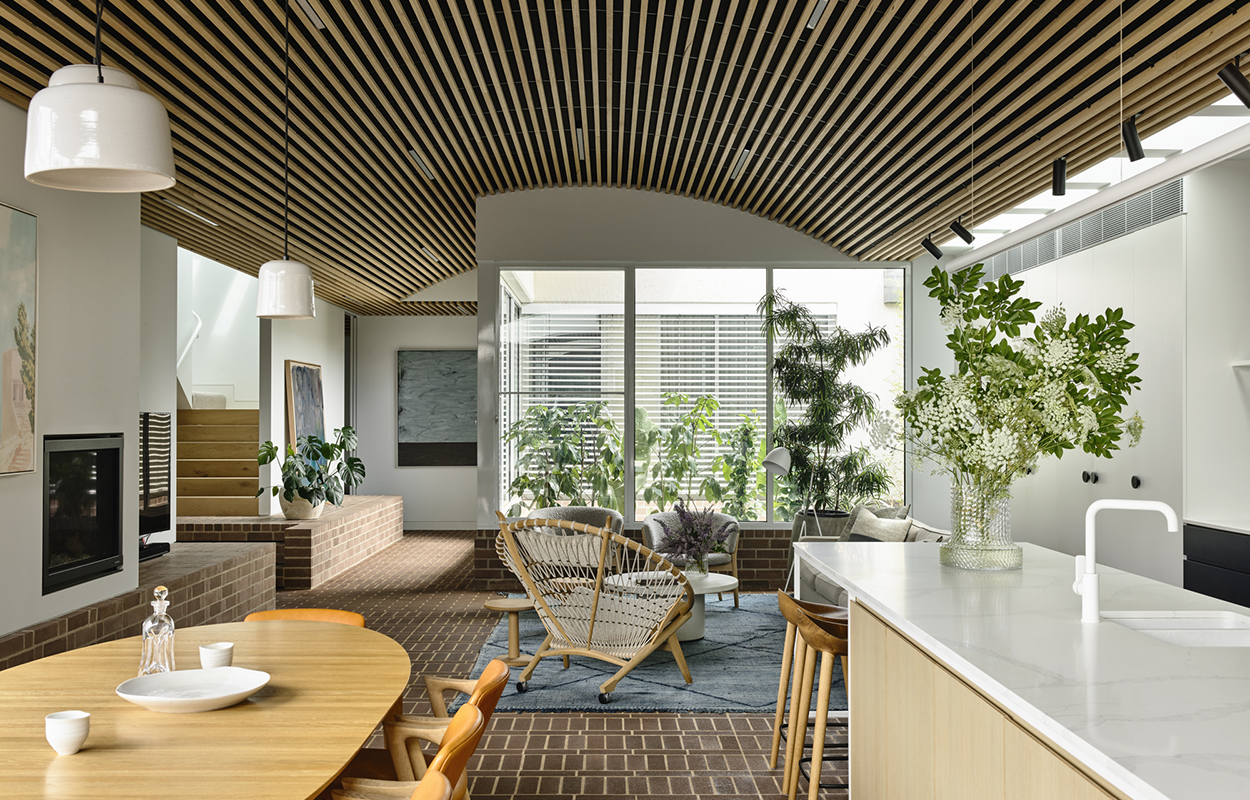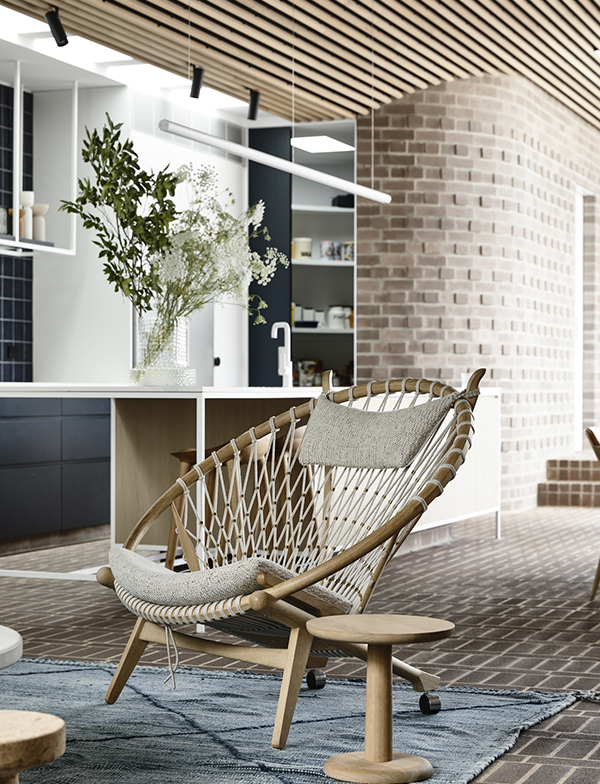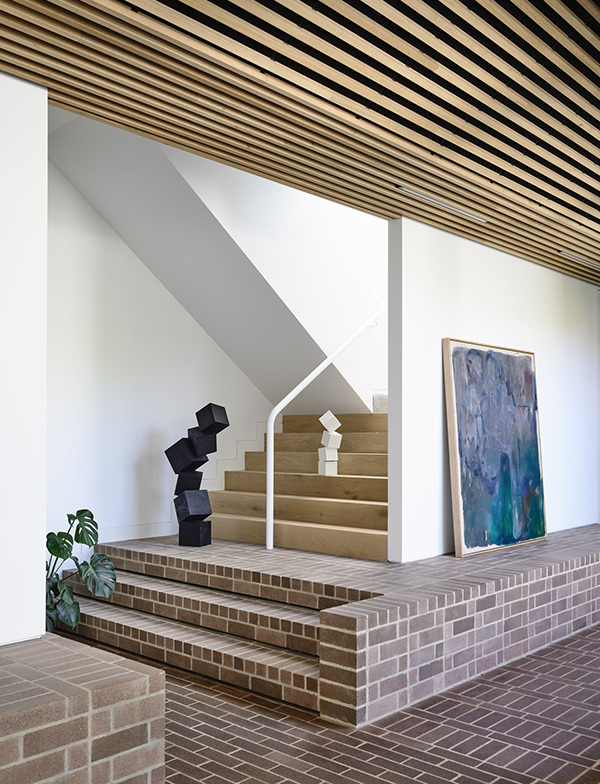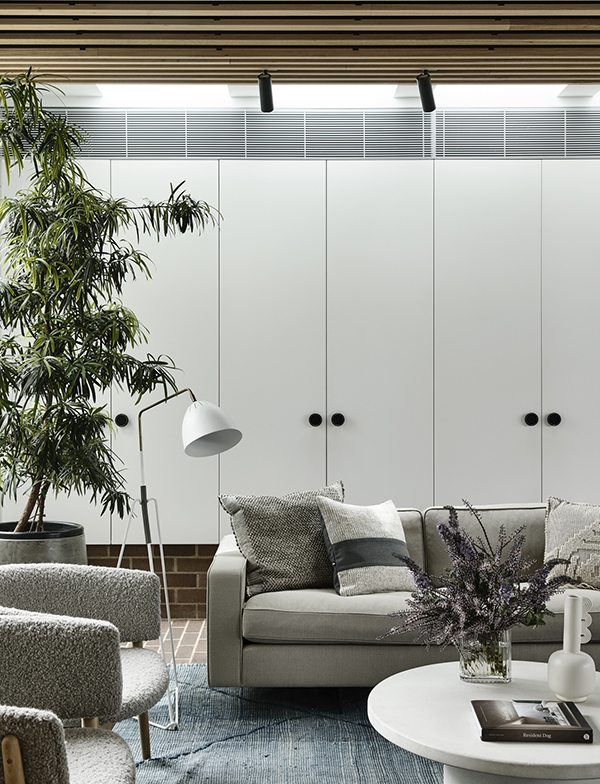 The interior of the new addition is contrasted with its simple external form, decorated with rich textures and materials in tribute of the home's original architecture. The dusty purple brick band on the façade was used to become the floor and walls inside the house, creating an authentically layered look.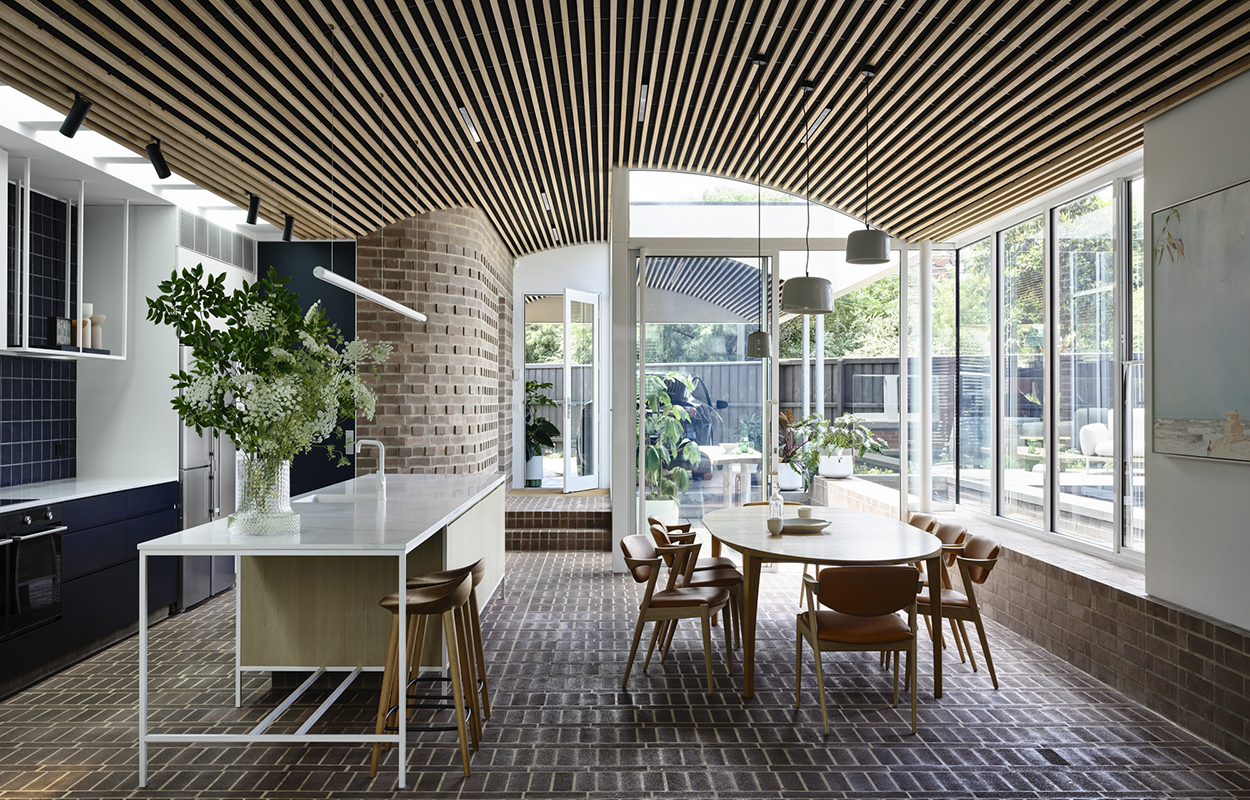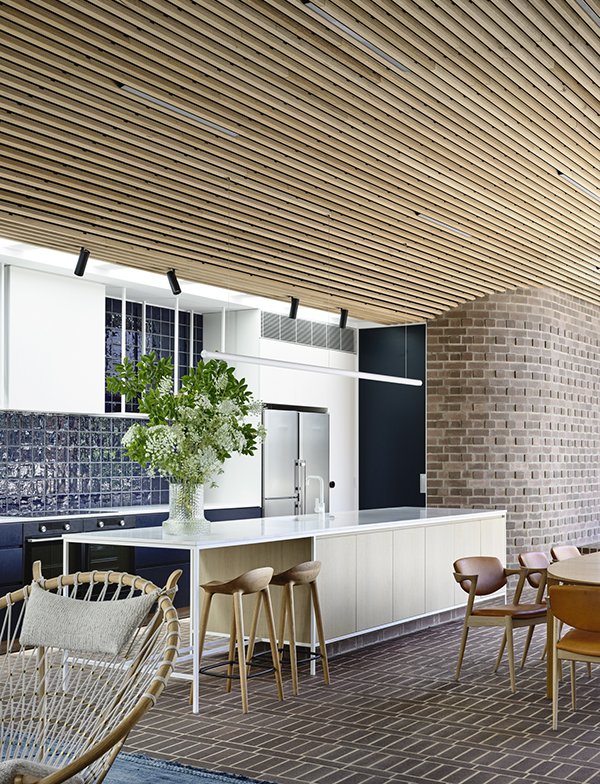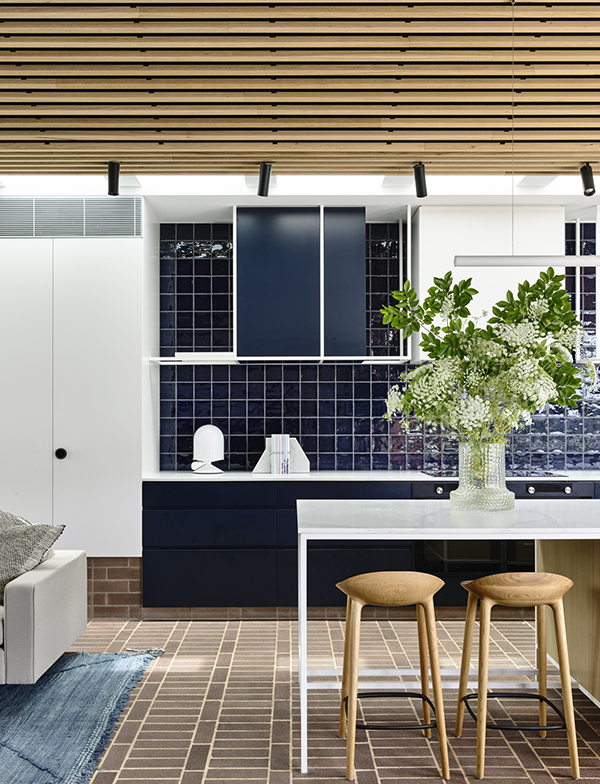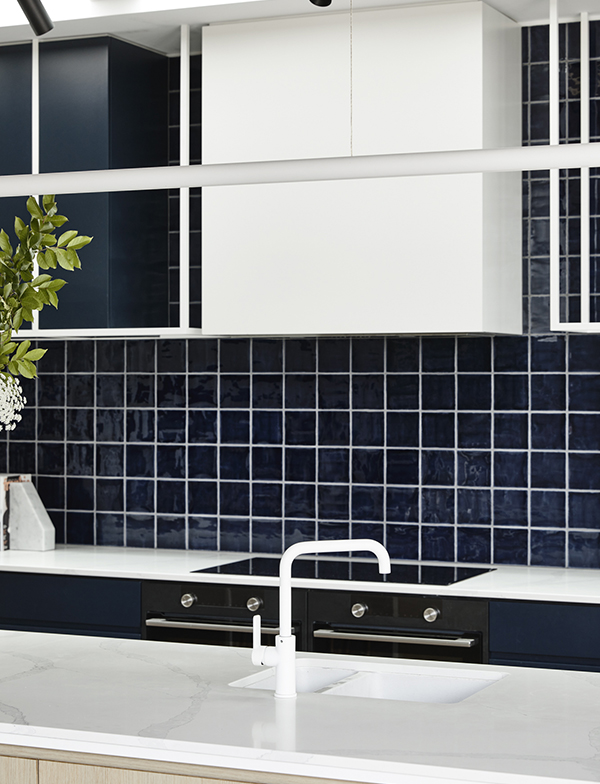 There was a strong focus placed on fine craftsmanship and precision, with which our kitchen mixer perfectly aligned. The Zeos collection compliments the home's eclectic character, while the Switzrok Matte White finish is indicative of its more modern temperament.
Product featured: 35130-80 Zeos Sink Mixer Square 220, in Switzrok Matte White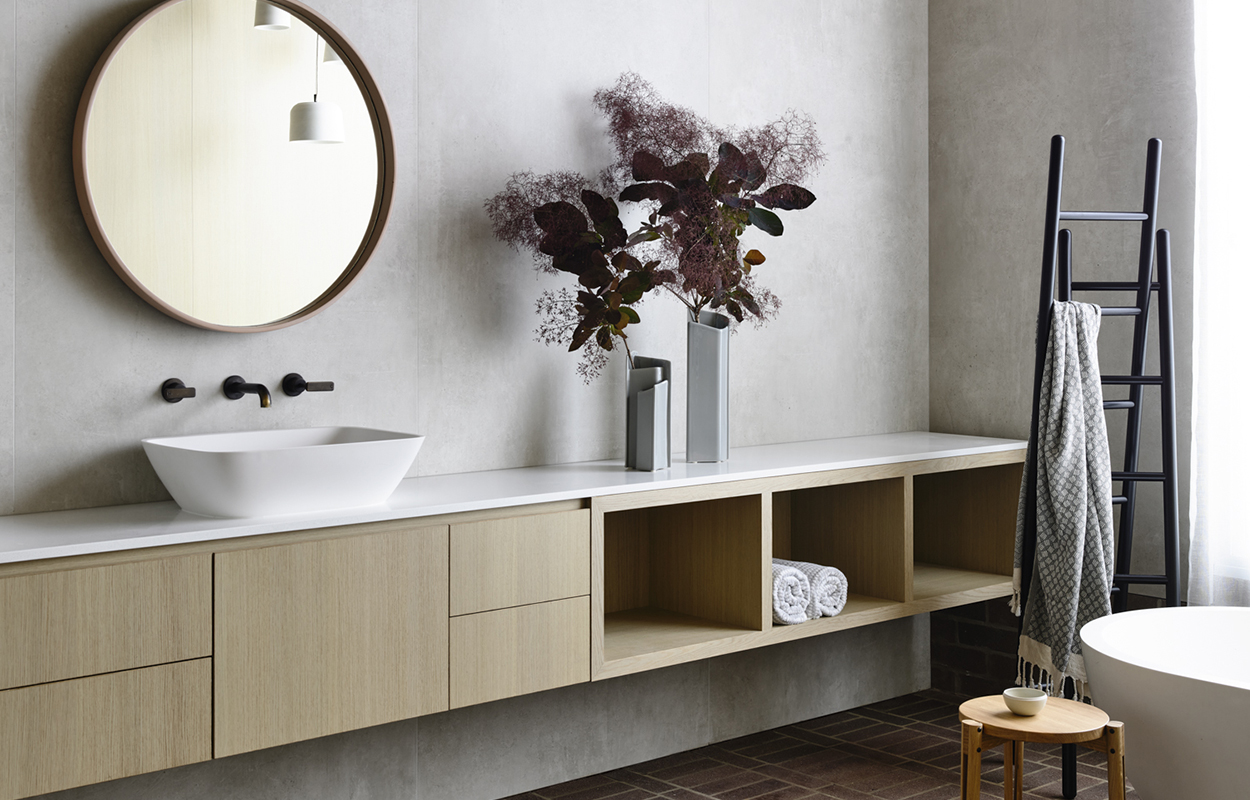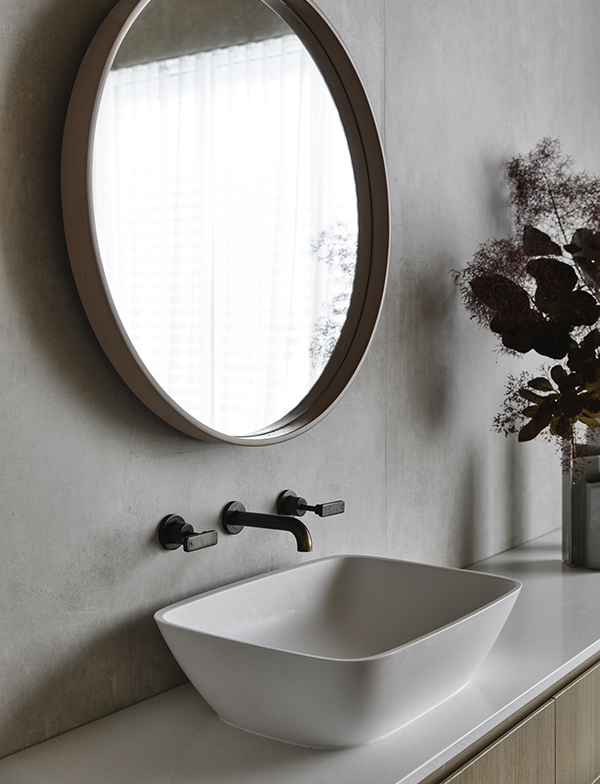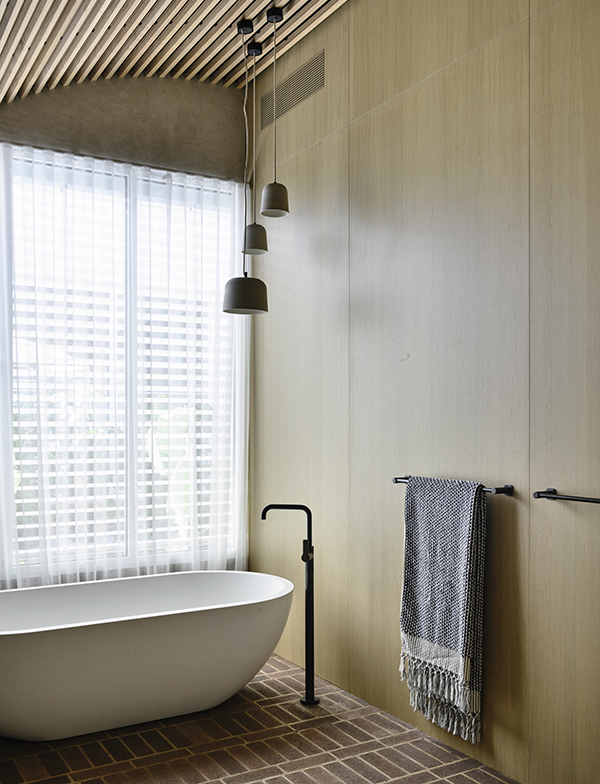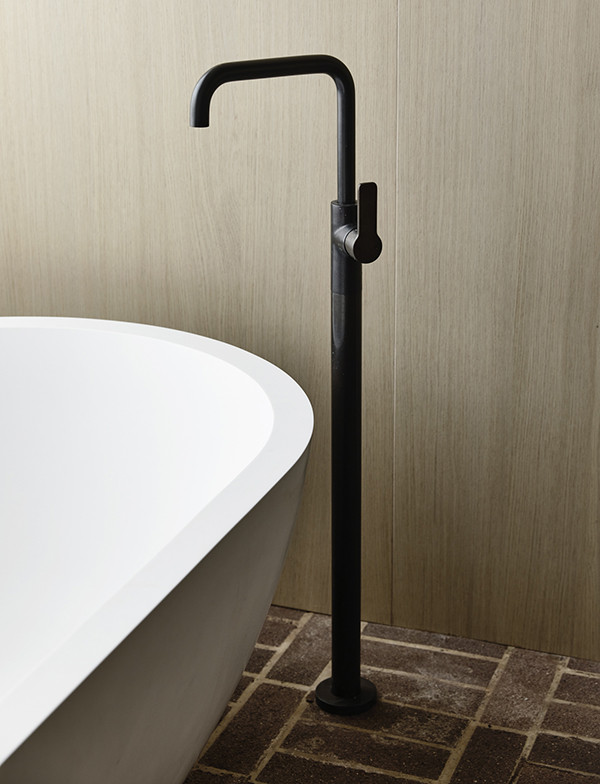 Used in the main bathroom is the Chisel D collection in Antique Brass Medium. The clean sculpted lever handles derived from a classic style fit seamlessly within the home, and work to forge the link between its traditional and modern elements.
Products featured: 31795-83 Chisel D Lever Wall Tap PR, 30724-83 Pegasi Wall Basin Spout 200, 35135-83 Zeos Floor Bath Mixer Square, 35151-83 Zeos Towel Rail Single 600, in Antique Brass Medium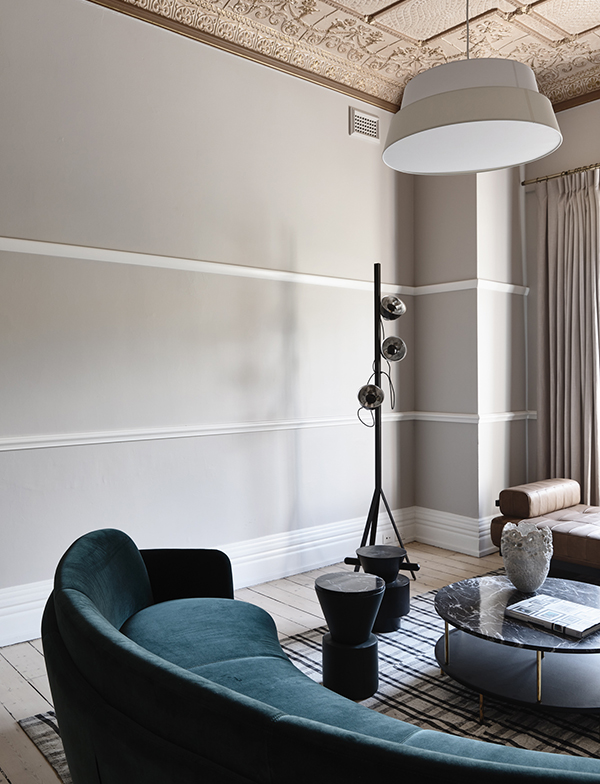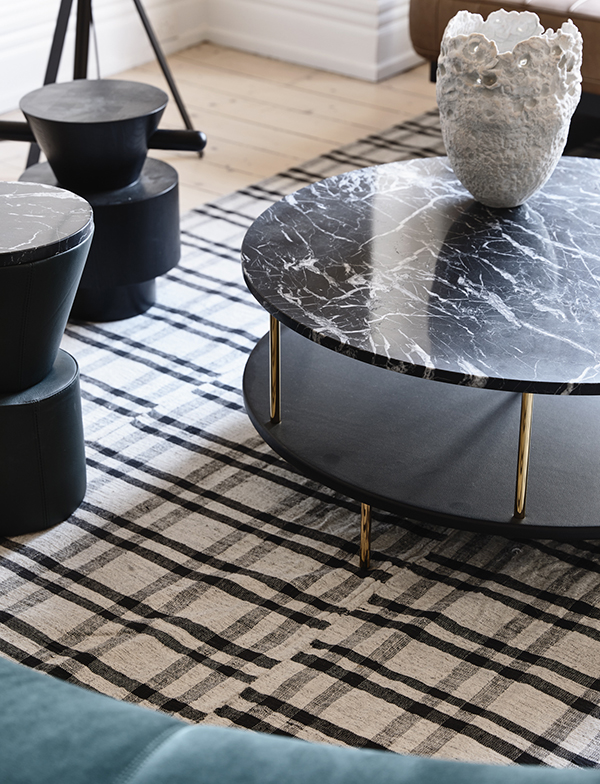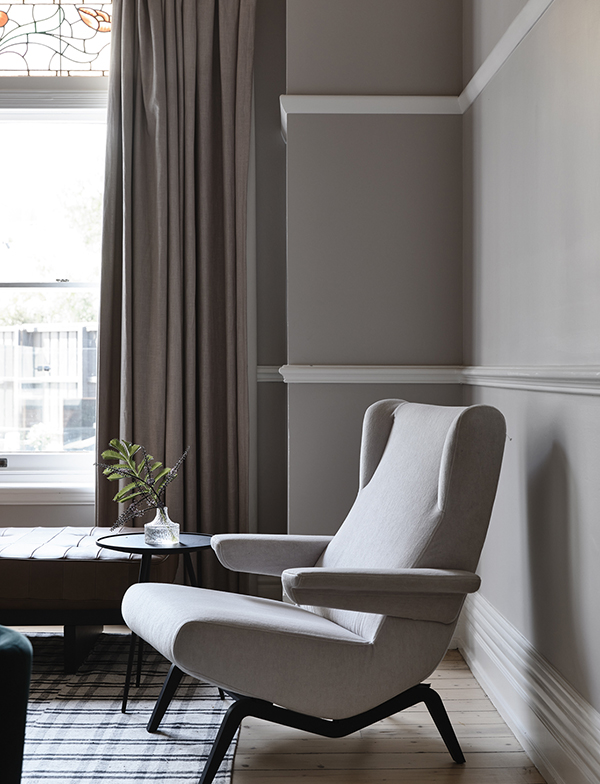 The classic charm of the home was not forfeited, with some living areas being fully preserved in their original form. Intricate detail work and wall moldings distinguish these areas which champion the oldest parts of the home.