This luxurious home situated in Sydney's Tennyson Point features marble and Pegasi tapware throughout for an elegant and timeless design. Natural stone, baths and solid brass tapware, supplied by Amalfi Tiles, combine in perfect unity to create a dream home with seamless flow.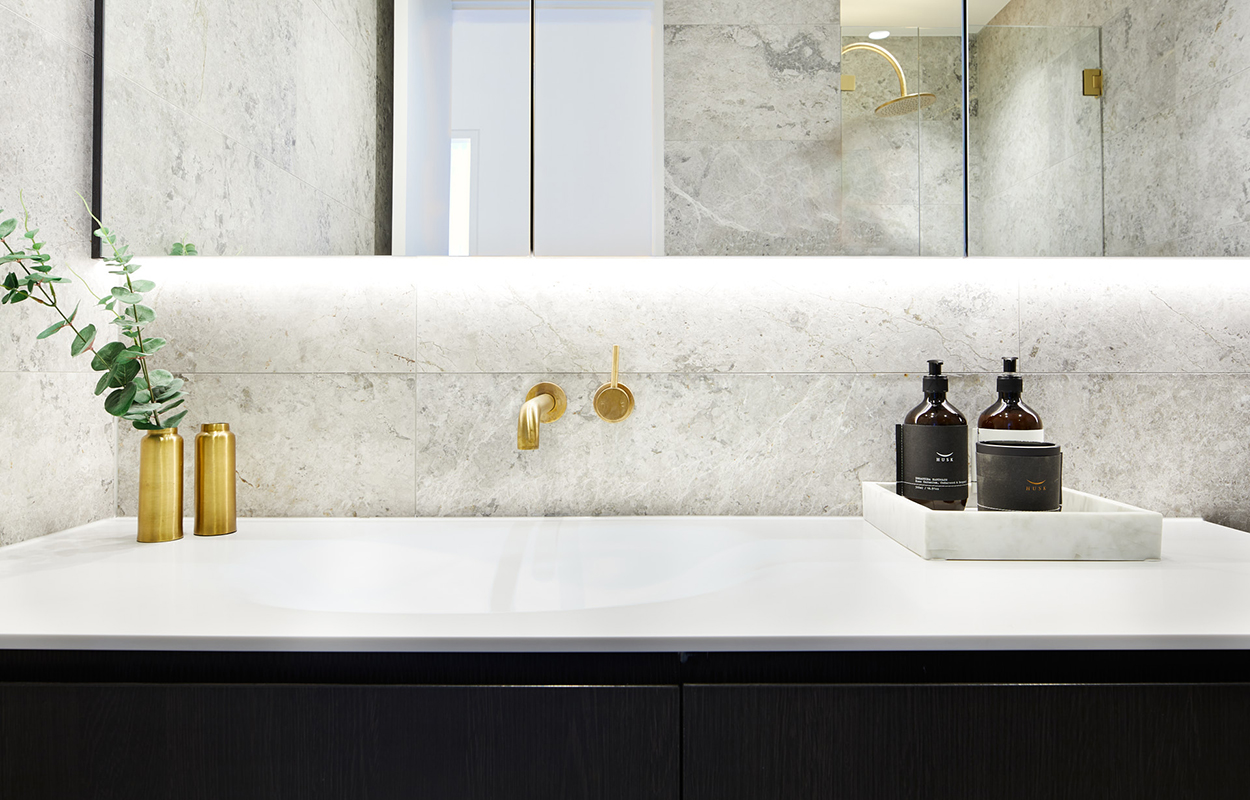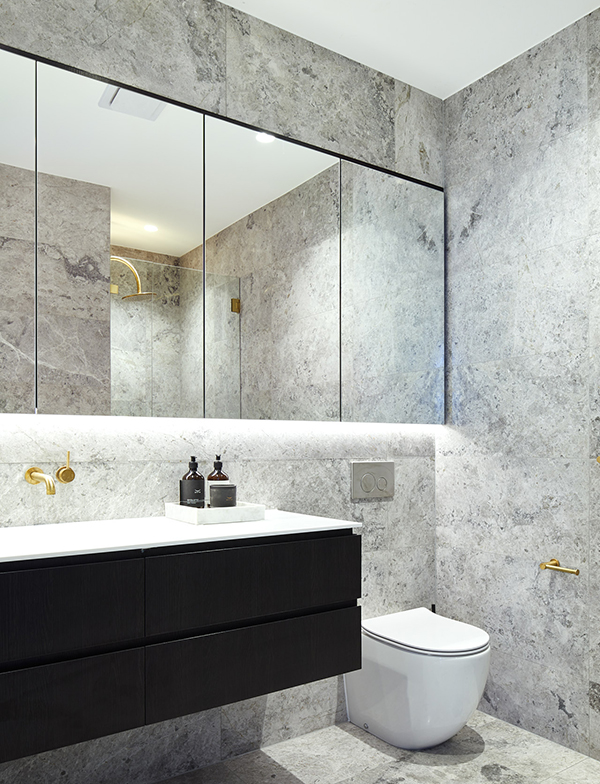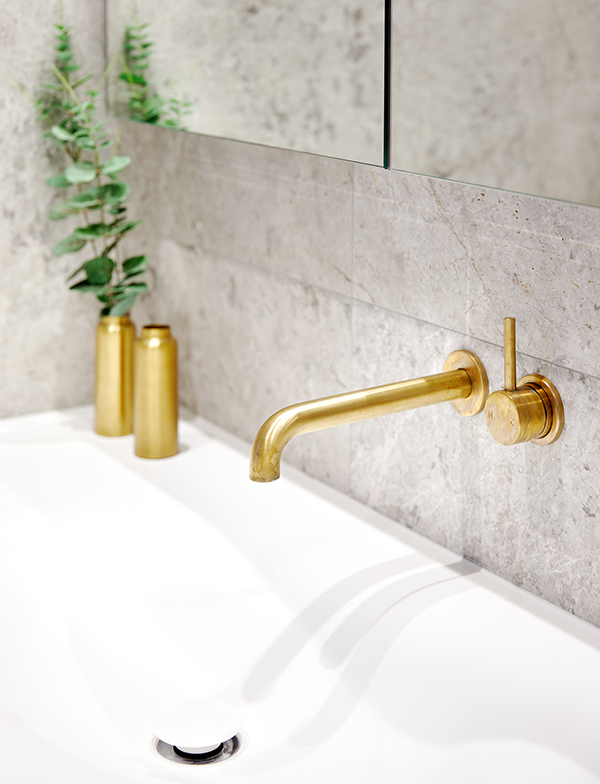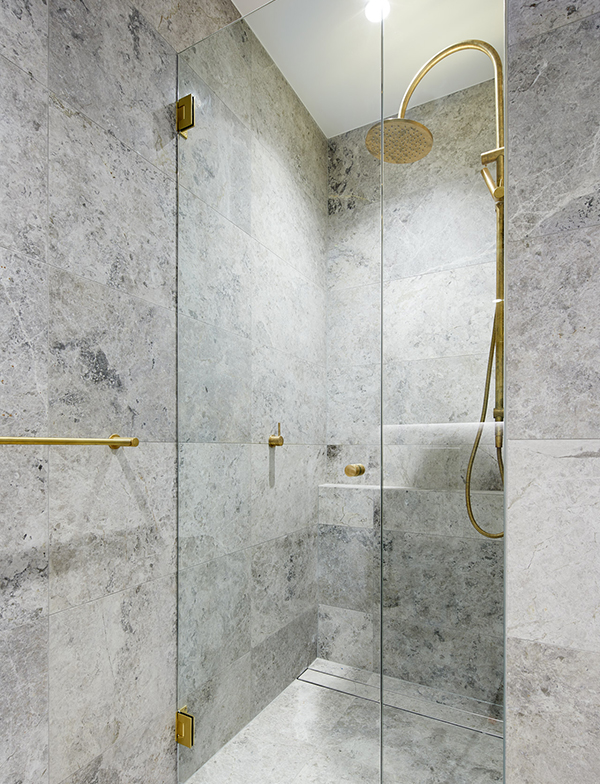 The main bathroom utilises Raw Brushed Brass tapware to create striking contrast against the Tundra Blue Marble. The black custom vanity completes the look, making a statement against the neutrals of the rest of the space.
Lighting was an important aspect of the design. Both the decorative and practical aspects were considered in the bathrooms, resulting in the choice of an LED strip light under the vanity, which made all the difference in the atmosphere of the space.
"We chose Faucet Strommen as they have always been the most reliable brand for tapware in terms of quality, selection and customer service. We have always received fantastic feedback from our clients once their projects are complete and will continue to recommend them for this reason."
Dean Kizi, Director of Graphio AM
Products featured: 30655-91 Pegasi M Basin Mixer Set 200, 30704-91 Pegasi Toilet Roll Holder, 30673-91 Pegasi Dual Shower 900 Crv Micro 250, 30641-91 Pegasi Wall Mixer 55, 30701-91 Pegasi Towel Rail Single 600, in Raw Brushed Brass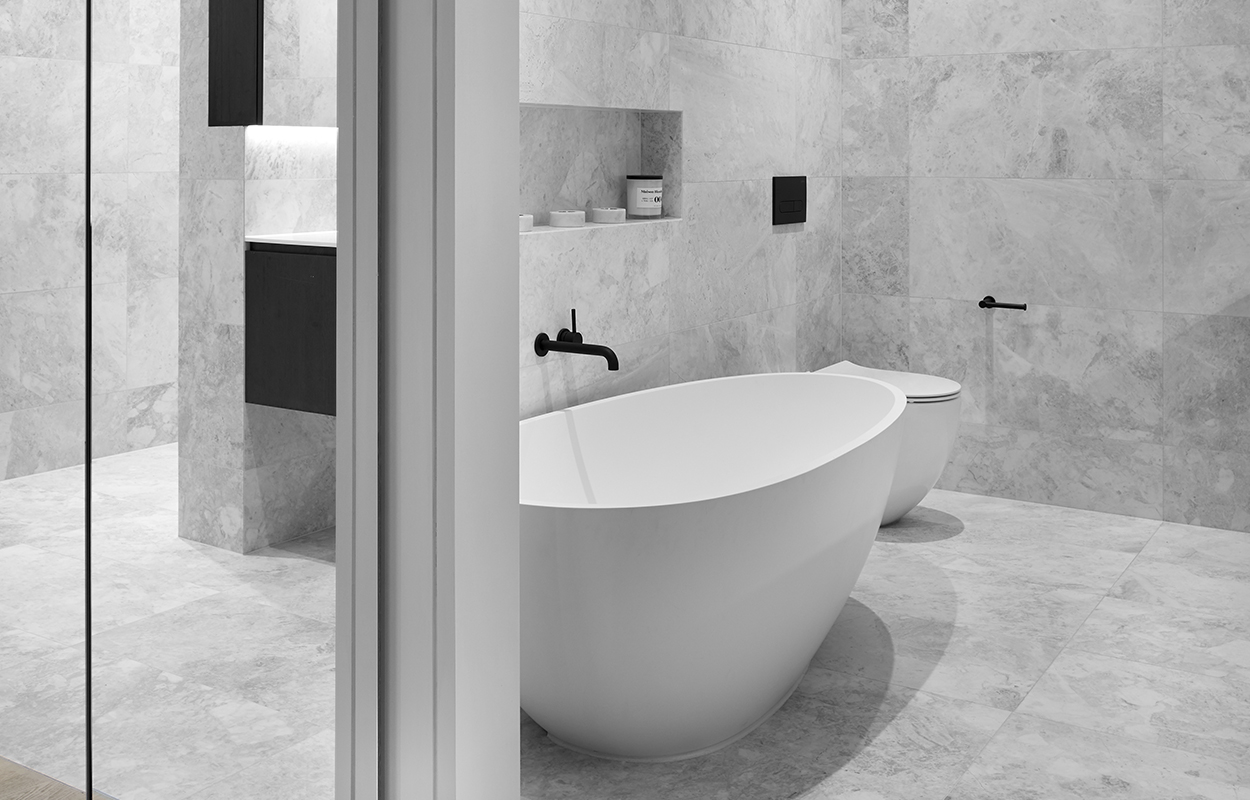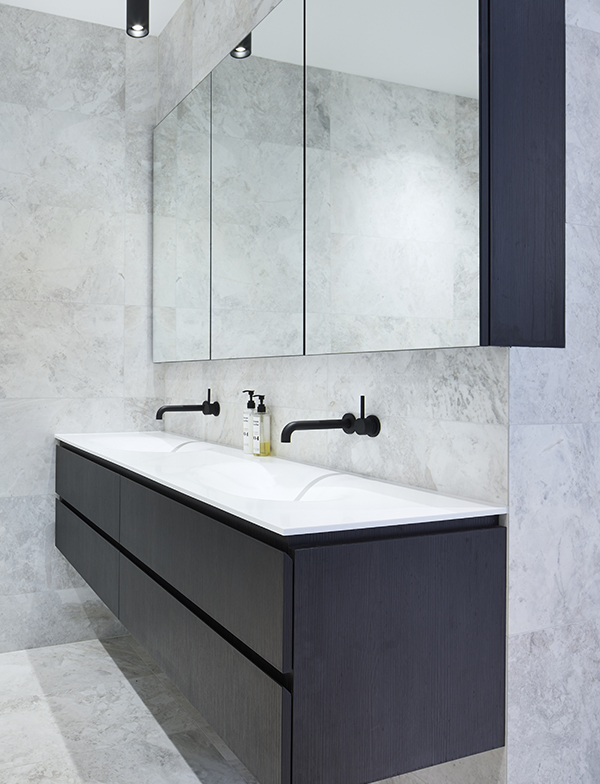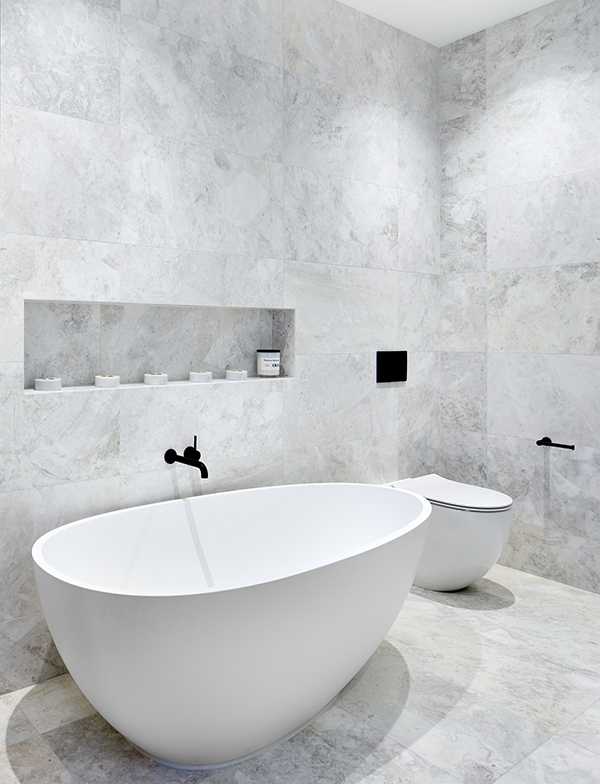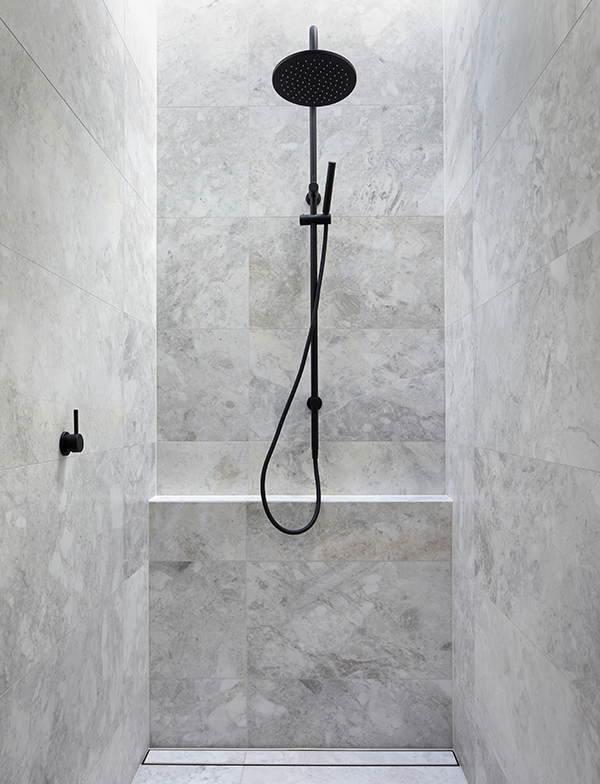 Floor to ceiling Elba marble tiles speak luxury and charm in the master bathroom. Matte Black Pegasi tapware and accessories make for a dignified partner in this space, complementing other black details that make up the monochromatic look.
The oversized niche above the bath creates a beautiful feature whilst also providing practical extra space. Also covered in natural stone is the magnificent shower space with a built in ledge, making the perfect canvas for the Pegasi Dual Shower.
Products featured: 30658-78 Pegasi M Bath Mixer Set 200, 30704-78 Pegasi Toilet Roll Holder, 30655-78 Pegasi M Basin Mixer Set 200, 30673-78 Pegasi Dual Shower 900 Crv Micro 250, 30641-78 Pegasi Wall Mixer 55, in Switzrok Matte Black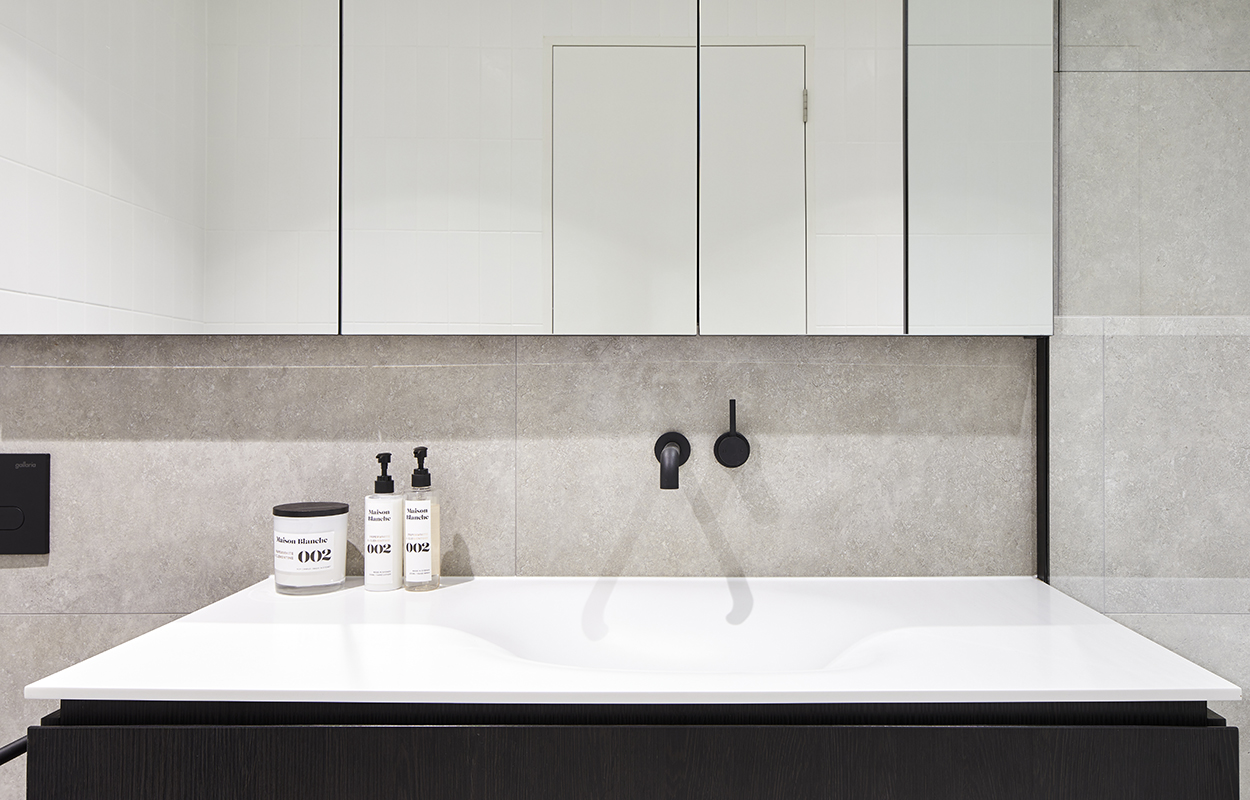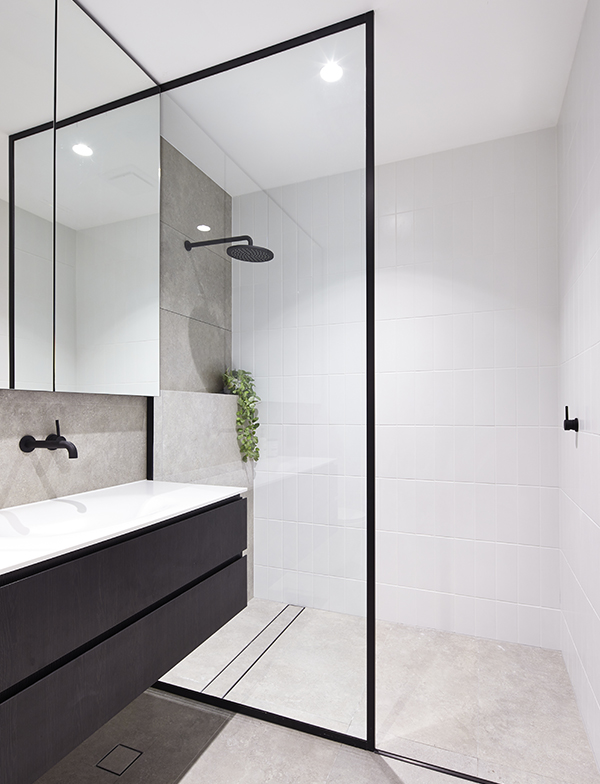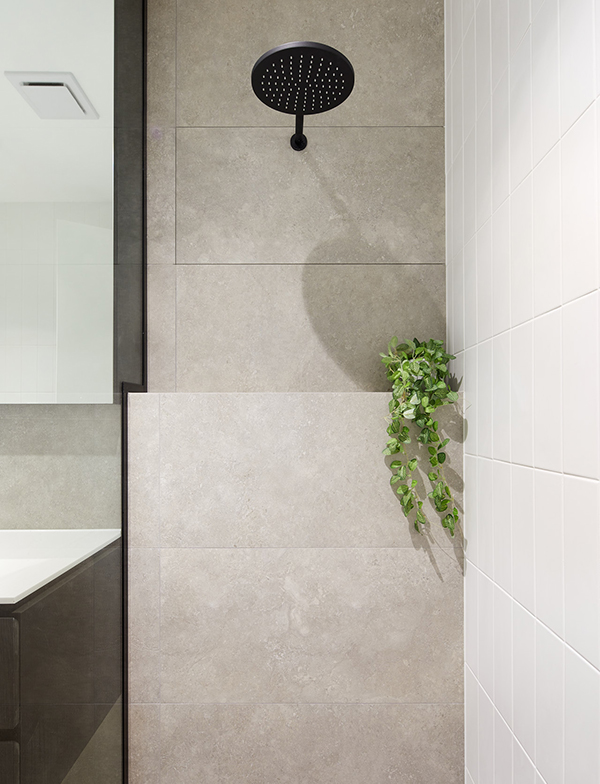 The same custom vanities and mirrors are used throughout the home to keep the look consistent and create a sense of flow throughout. The statement black shower frame in this bathroom was matched in, the small details adding up to make the space look polished and give it a luxury feel.
Products featured: 30655-78 Pegasi M Basin Mixer Set 200, 30665-78 Pegasi Overhead Shower 400 Wa 250Head, 30641-78 Pegasi Wall Mixer 55, in Switzrok Matte Black