French inspired modern farmhouse by Tarryn Leigh Interiors, located amongst the beautiful country landscape of the Chittering Valley.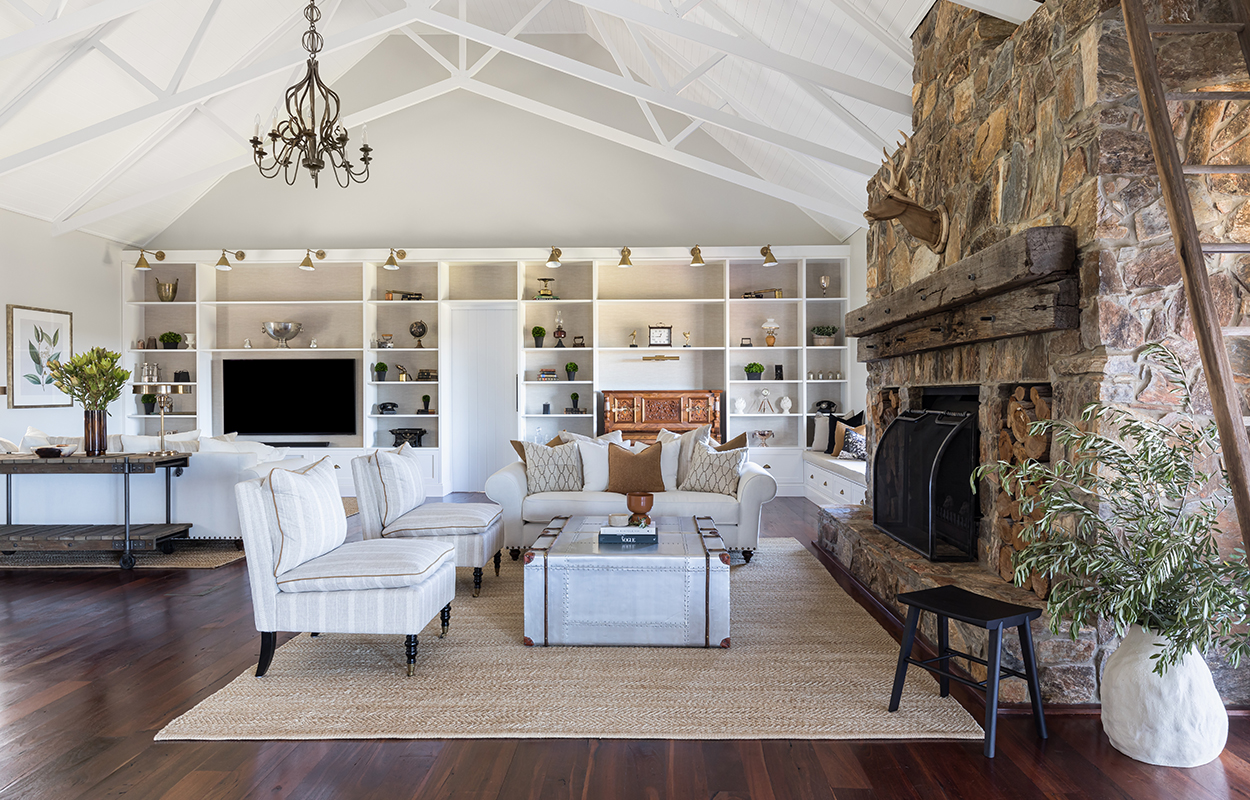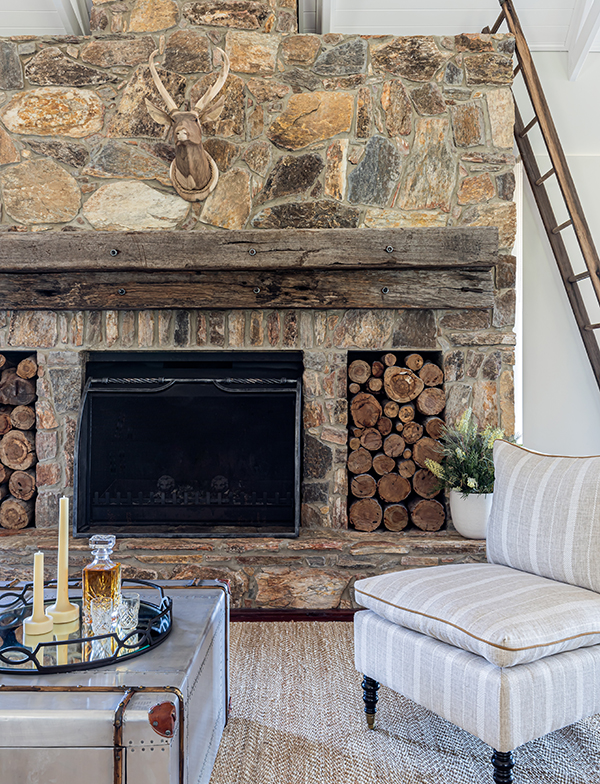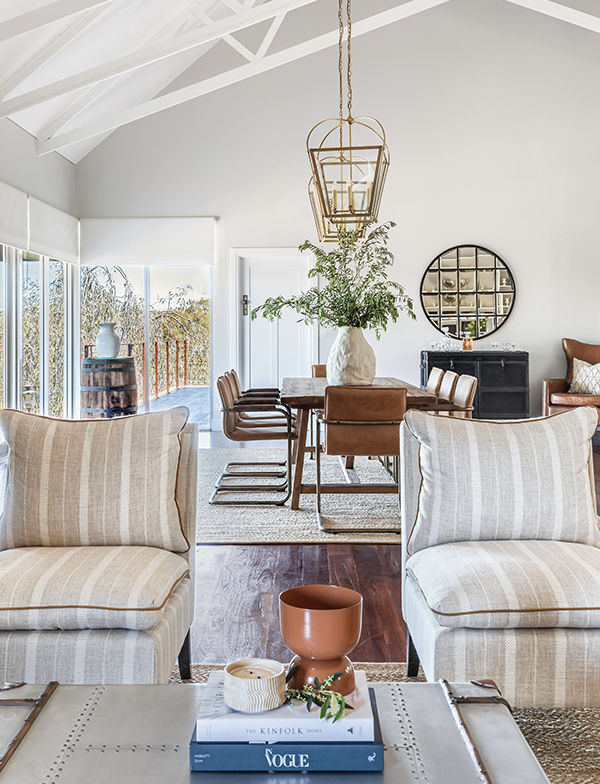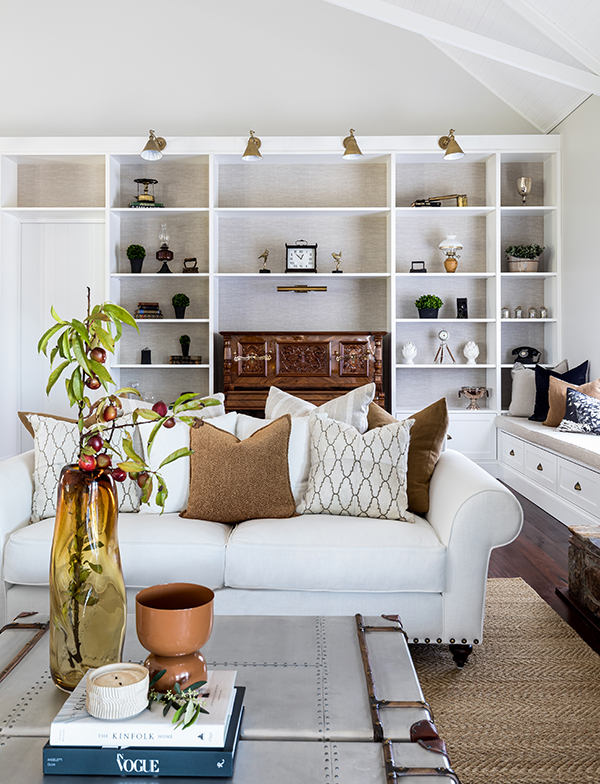 Creating a beautiful modern home that embodied warmth and comfort was at the core of the design brief. The colour palette consists of light earthy colours, which perfectly compliment exposed timber beams, aged brass fixtures and natural timber. Large windows allow for an abundance of natural light and the enjoyment of spectacular landscape views.
With such a large rectangular living space, the placement of furniture plays a vital role in framing each area. Rugs, lighting and slight tonal variations separate each purpose specific zone, while the cohesive use of textures keep the space feeling seamless.
This real standout of this project is the skillful merging of elements from the traditional French chateau with those of the rustic farmhouse. With vintage pieces, natural materials and organic shapes, the home exudes a relaxed and welcoming atmosphere.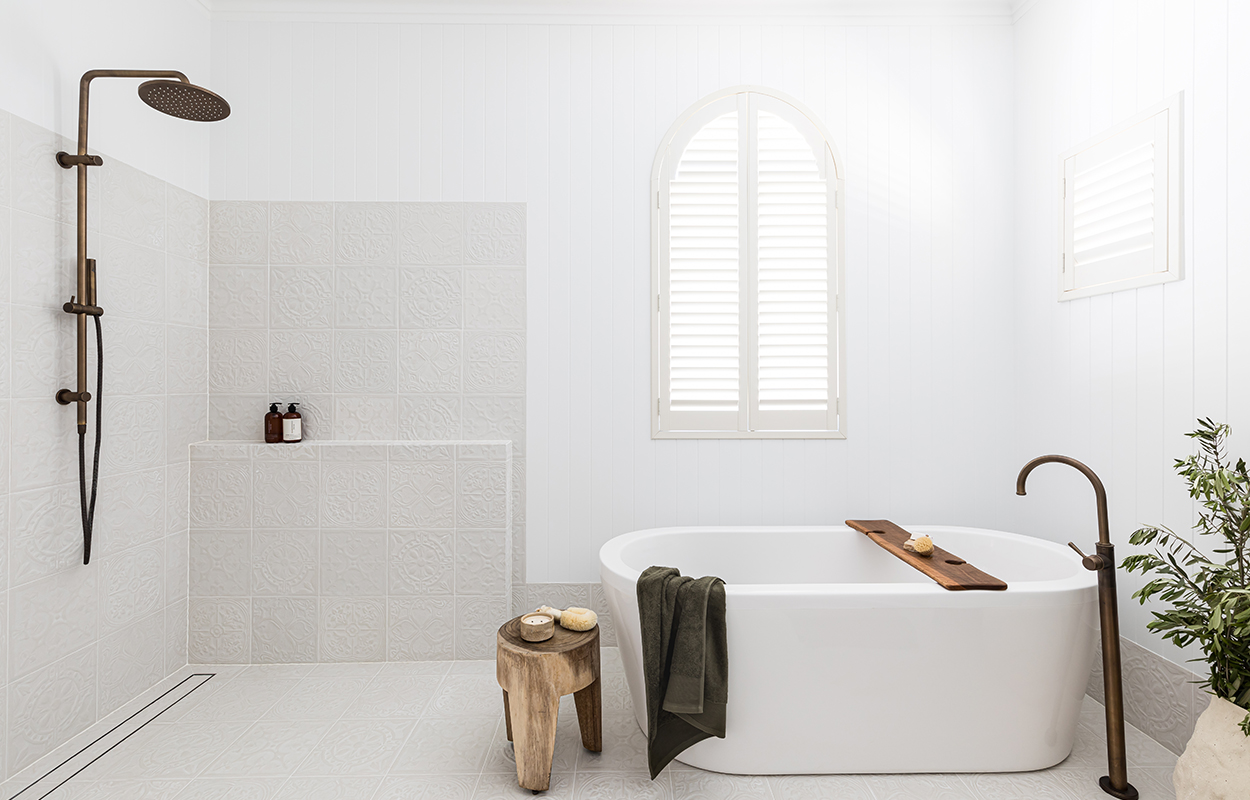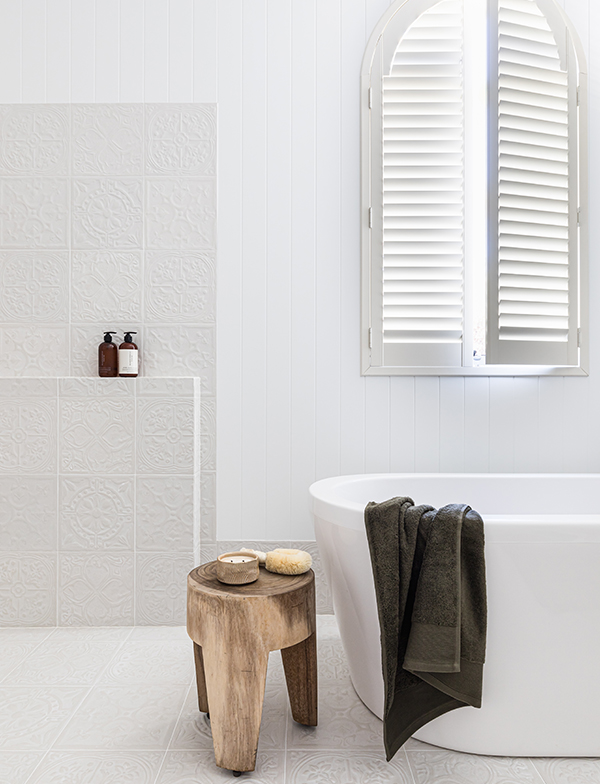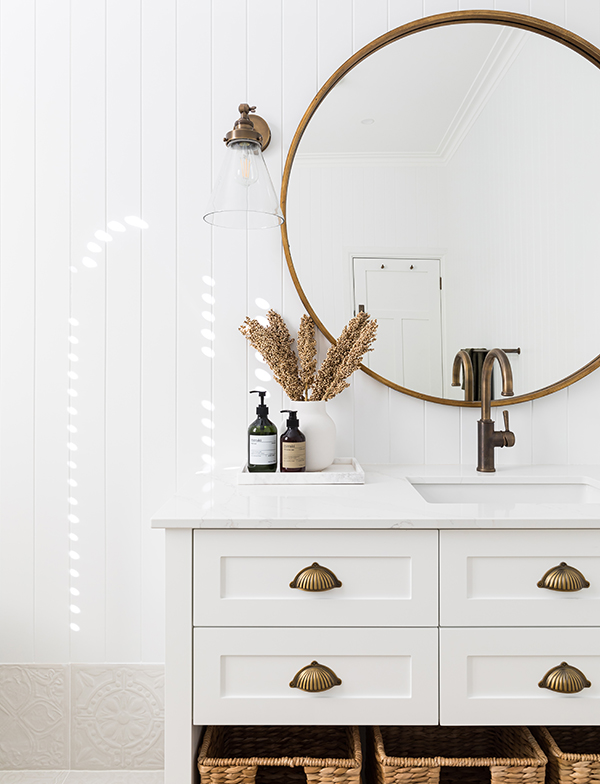 The main bathroom has a more minimalist design than the living areas, though carrying through the same dreamy feel, created in this space by the lining boards and texturally detailed tiles. Bright whites accented by aged brass fittings feature in this sundrenched space, working together with natural aspects such as the timber stool and native plants.
Products featured: 30677-84 Pegasi Dual Shower 900 Sqa Micro 250, 30574-84 Cascade Floor Mixer, 30566-84 Cascade Basin Mixer Curve 160, in Antique Brass Light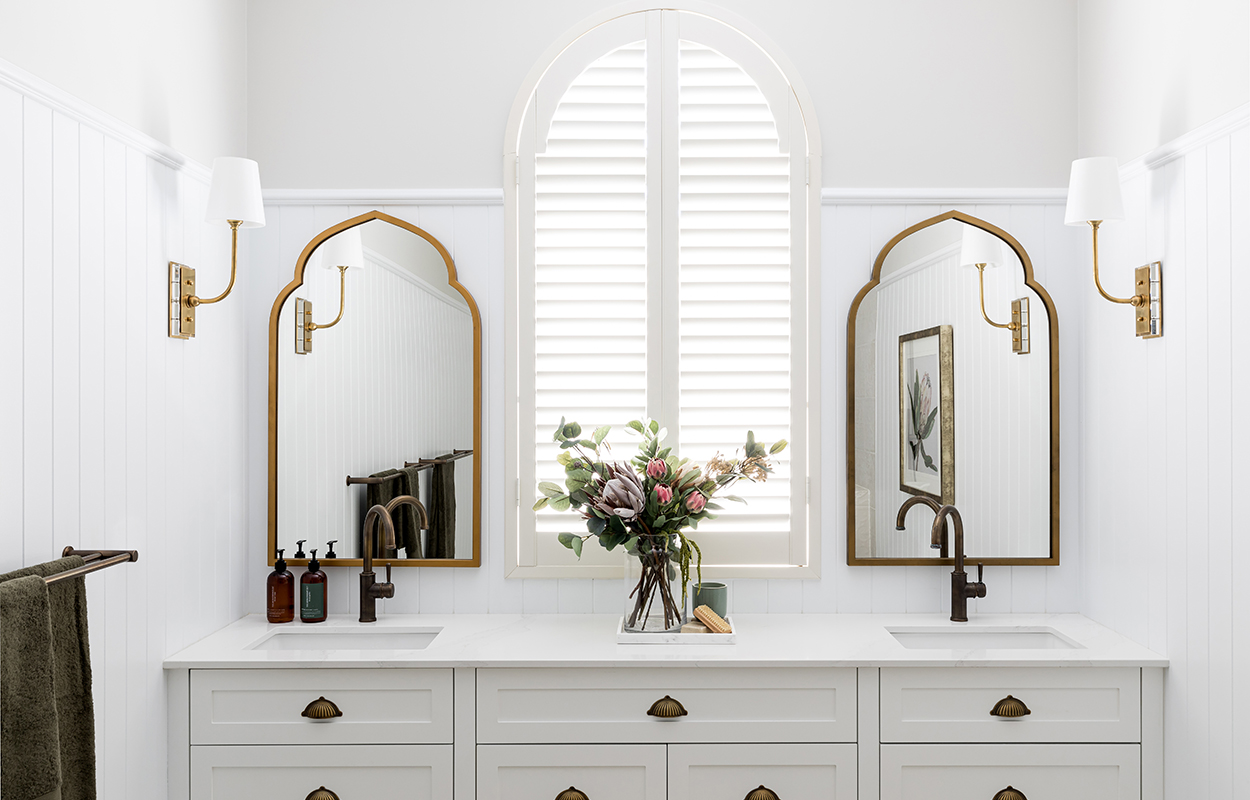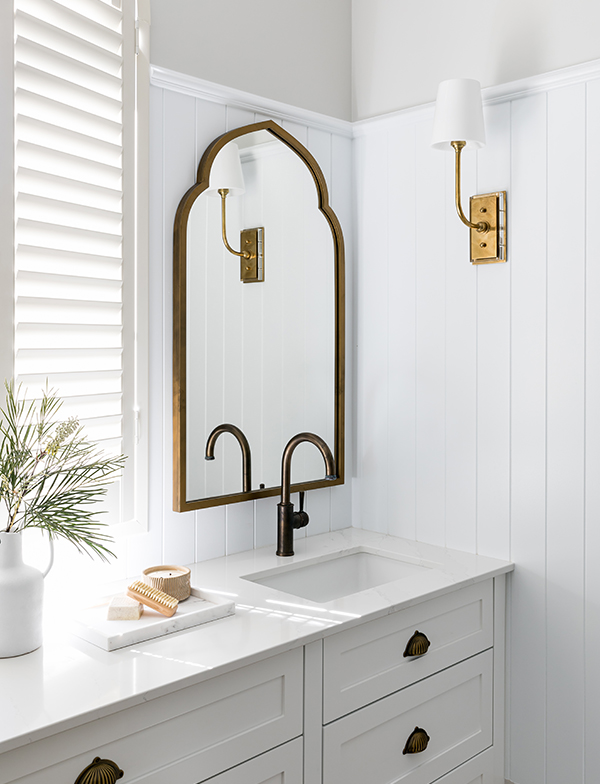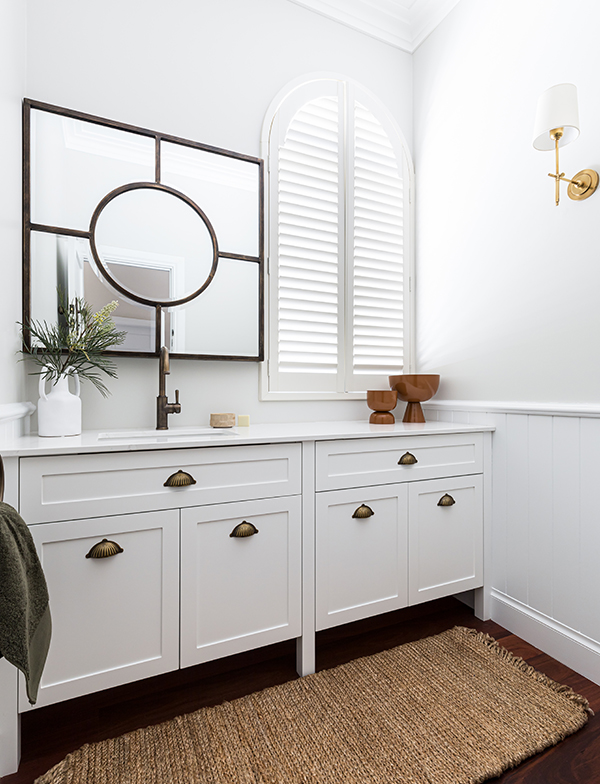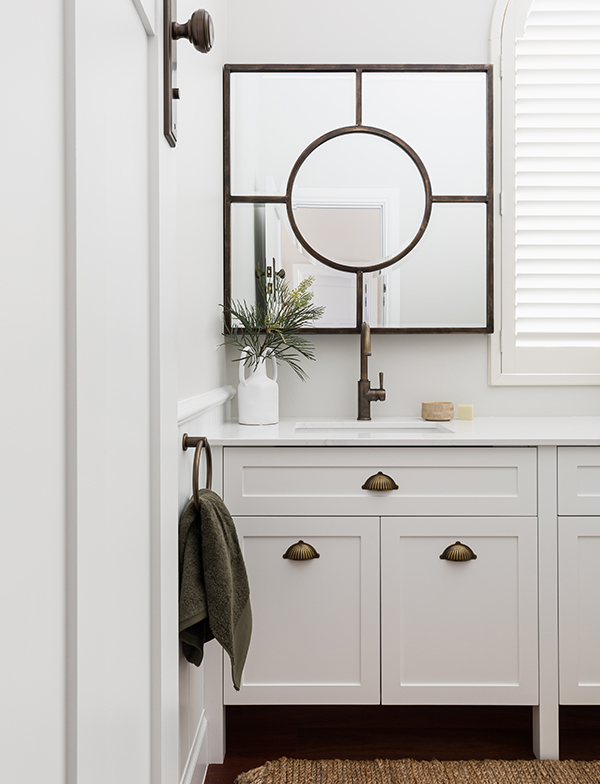 Our Cascade range is used throughout for its classic design and restrained elegance, adding a traditional charm to the bathrooms. The subtle brushed texture and colour variations of the Antique Brass Light finish makes each piece of tapware absolutely unique.
Products featured: 30566-84 Cascade Basin Mixer Curve 160, 30703-84 Pegasi Towel Rail Double 600, 30718-84 Pegasi Towel Ring, in Antique Brass Light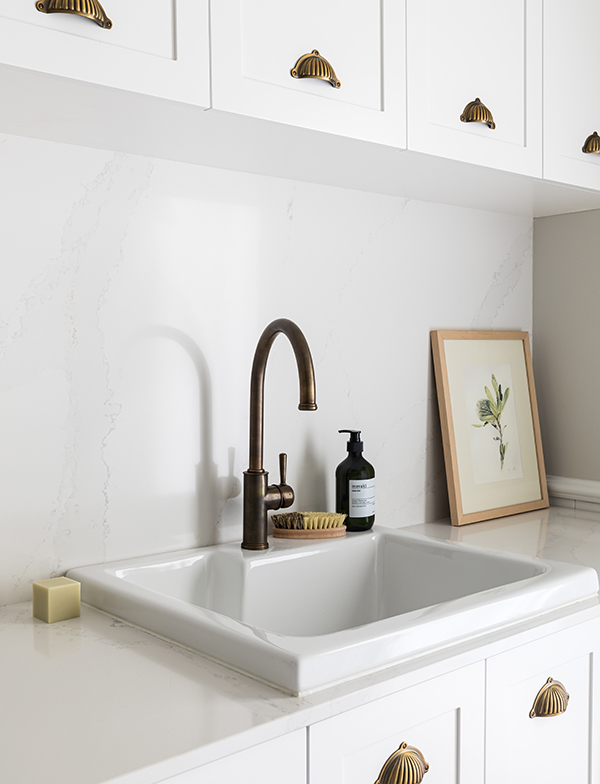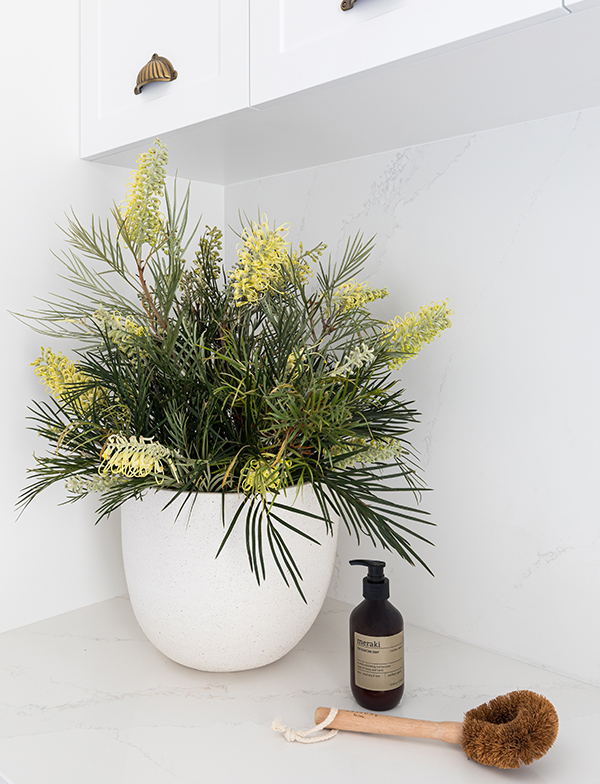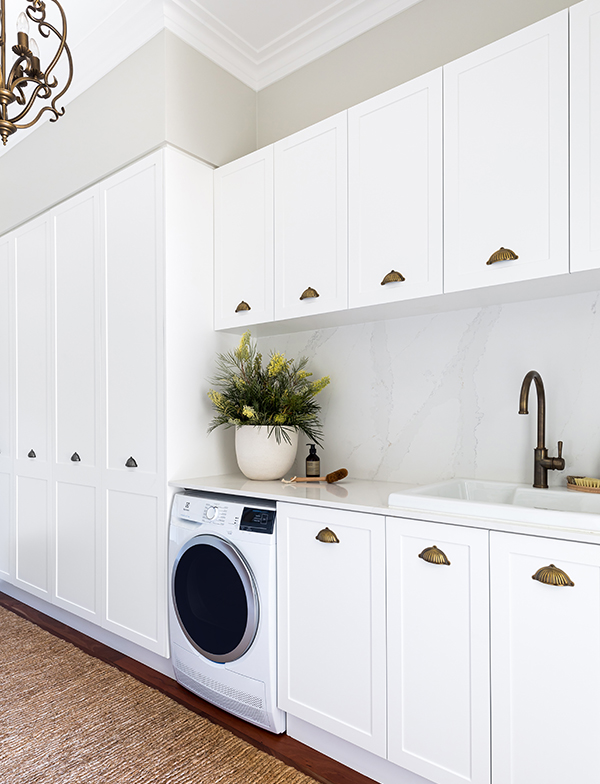 A beautiful focal point is created with our sink mixer in the open laundry, along with half shell cabinet handles and cabinetry detailing, combining refined design and user practicality in this simplistic space.
Product featured: 30569-84 Cascade Sink Mixer Curve 220, in Antique Brass Light