Crawford St Project is a character filled home in Mt Eliza, designed by Q + Co Interiors to optimise the amazing structural features and modernise the home.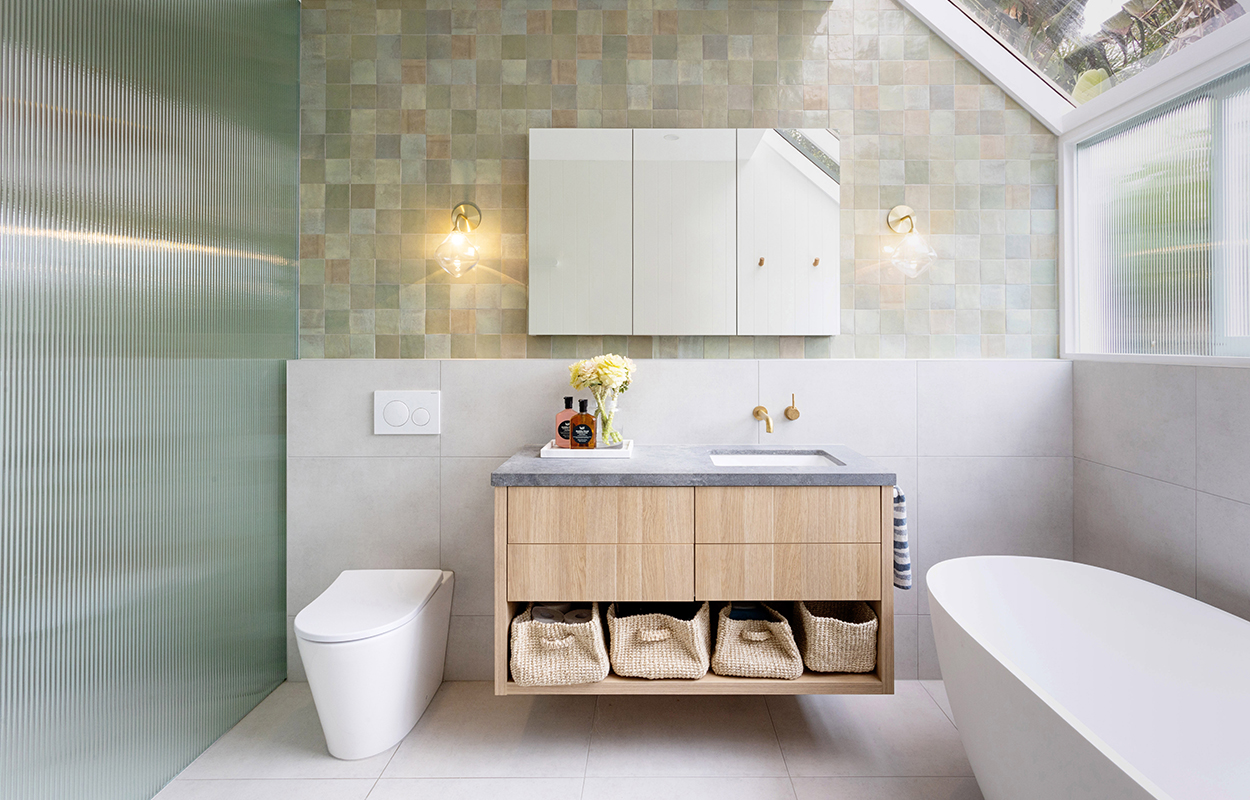 The incredibly high ceilings and chunky timber windows inspired the selection of materials that would bounce natural light throughout the home. The main bathroom features muted greens, inspired by the beautiful surrounding gardens, and vertical fluted glass to accentuate the heights and levels.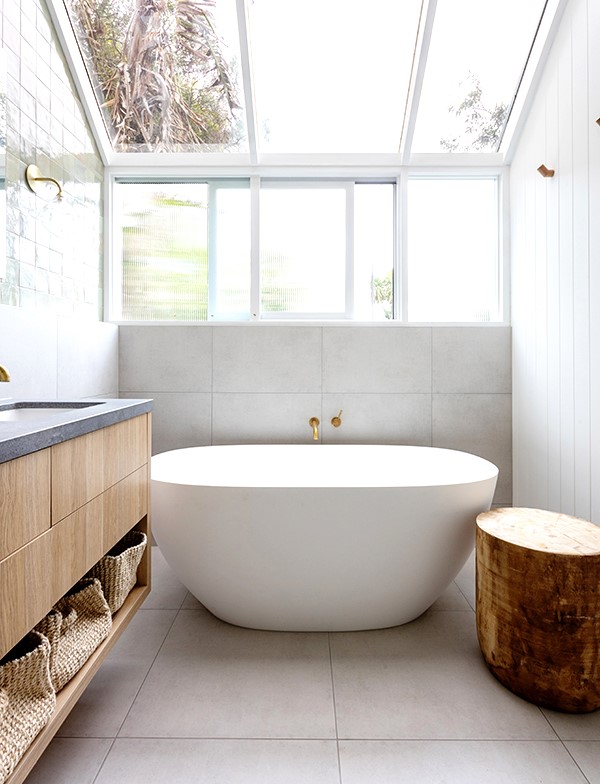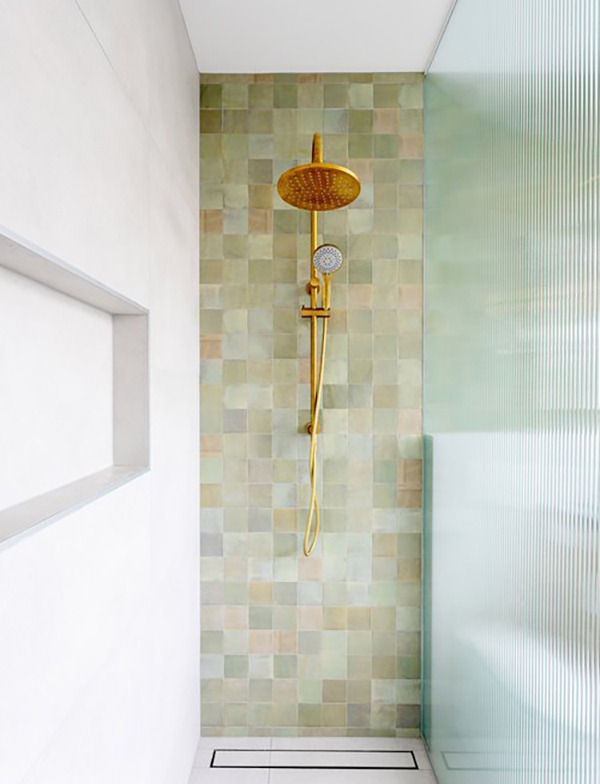 Pegasi tapware in Raw Brushed Brass adds a subtle textural element to the space with its clean design and brushed finish. The look is completed with concrete stone and the timber vanity for a space that is both earthy and coastal.
Products featured: 30655-91 Pegasi M Basin Mixer Set 200, 30658-91 Pegasi M Bath Mixer Set 200, 30670-91 Pegasi Dual Shower 600 Crv 100Sl 250, in Raw Brushed Brass