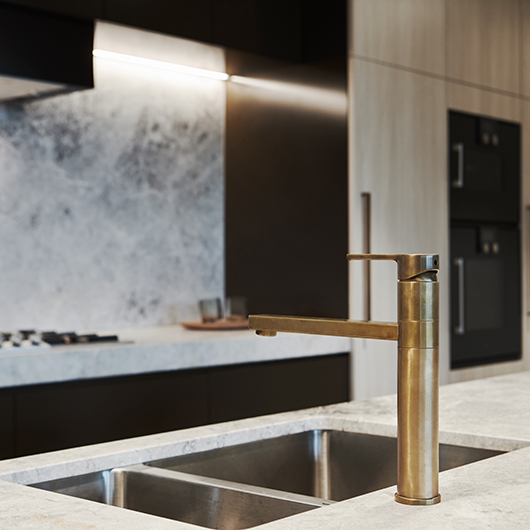 Derby Place, Kew
We are very thankful to be part of the Derby Place, Kew project by Crema Constructions.
The luxury residential spaces are fitted out with the Zeos range of mixers, showers and bathroom accessories in the beautiful Antique Brass Light finish.
The design of the Zeos collection is an artful merging of round and soft square elements creating stunning pieces for bathrooms and kitchens. The Antique Brass Light finish add an extra layer of sophistication and warmth to the space.