Luck Cottage by The Palm Co is owner and director Nat Spada's beautiful renovation to a heritage listed 1920s sandstone Miners Cottage, located in the NSW suburb of Helensburgh, on the picturesque Southern coastline.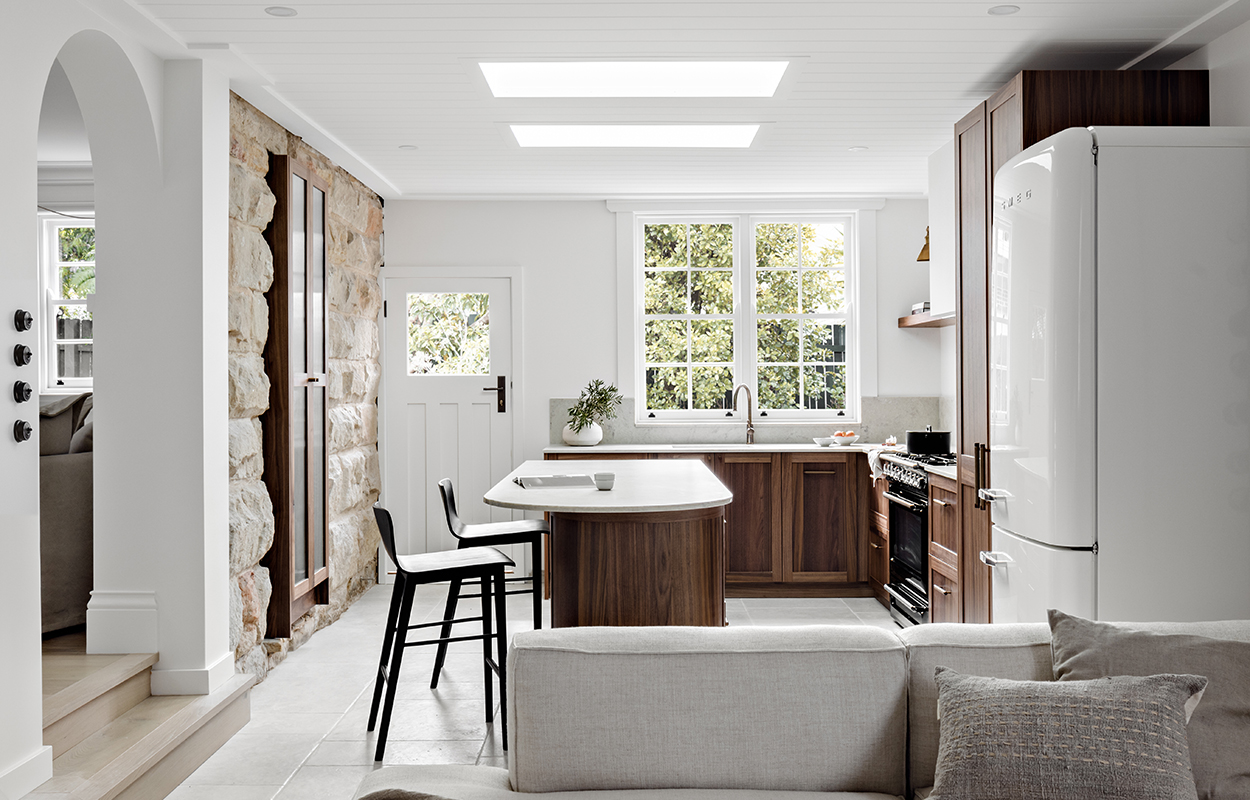 Originally a quaint three bedroom home, the revival of Luck Cottage took 11 months and included the relocation of the bathroom and bedrooms, as well as updates to the kitchen and exterior. Today, Luck Cottage is a two bedroom home that pays homage to its original features whilst bringing the tradition into today using a neutral palette and organic textures.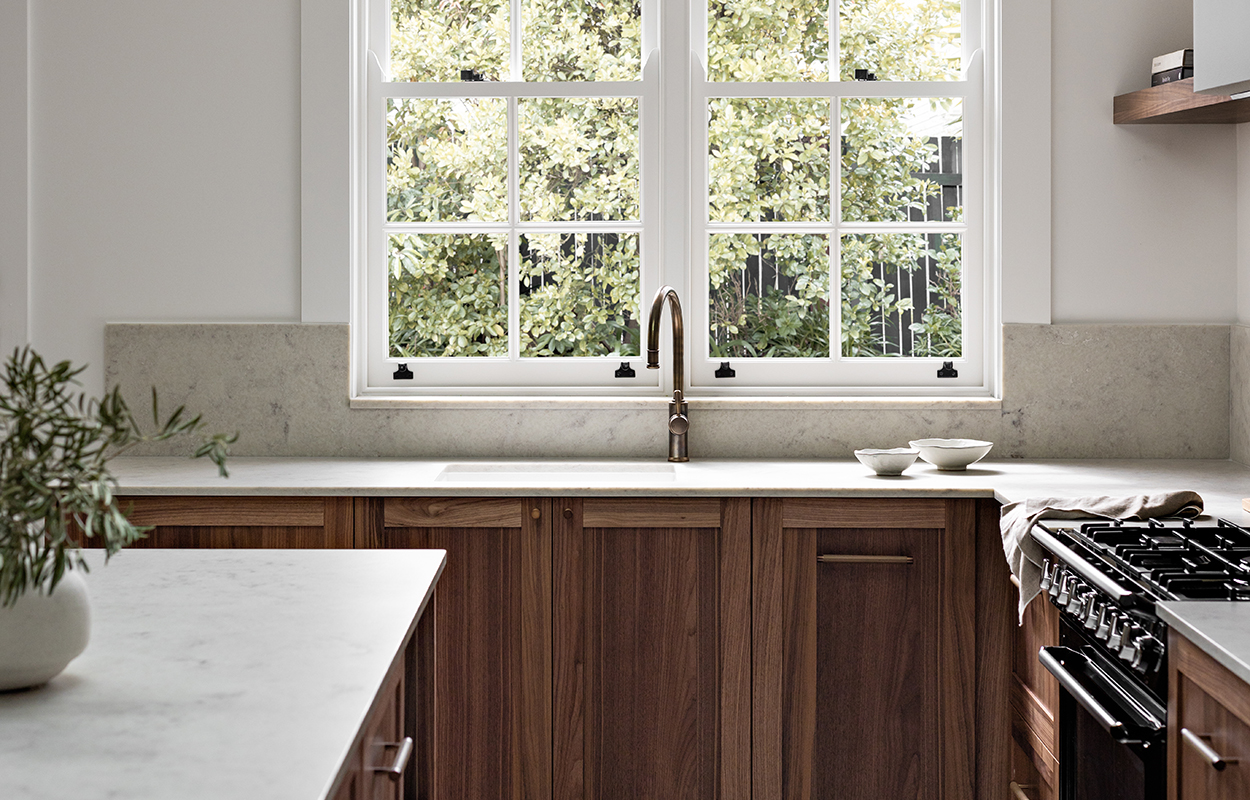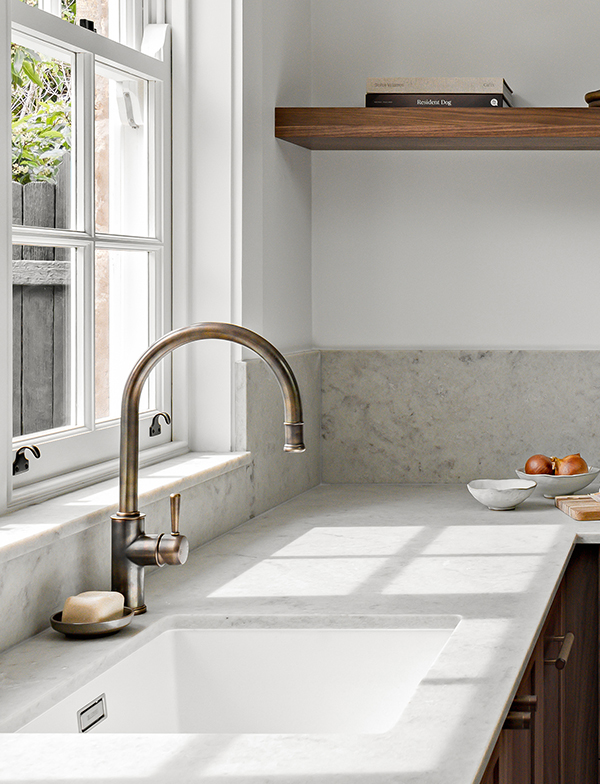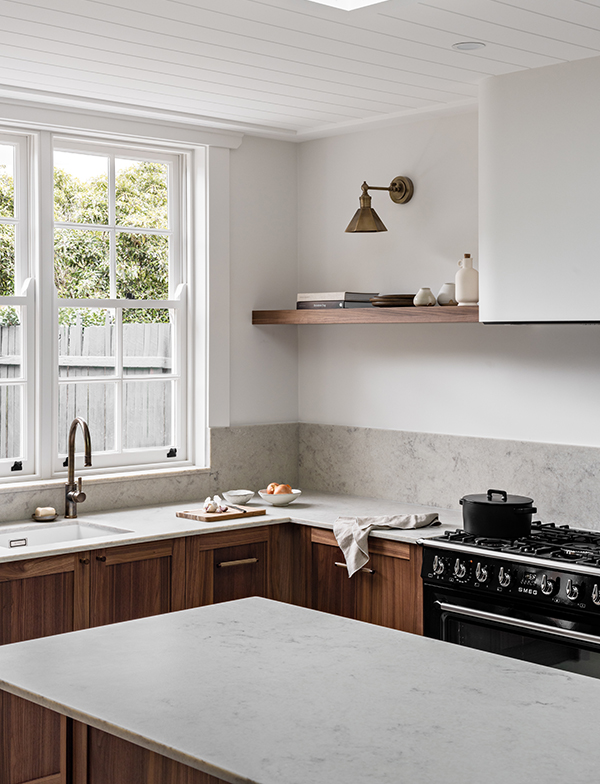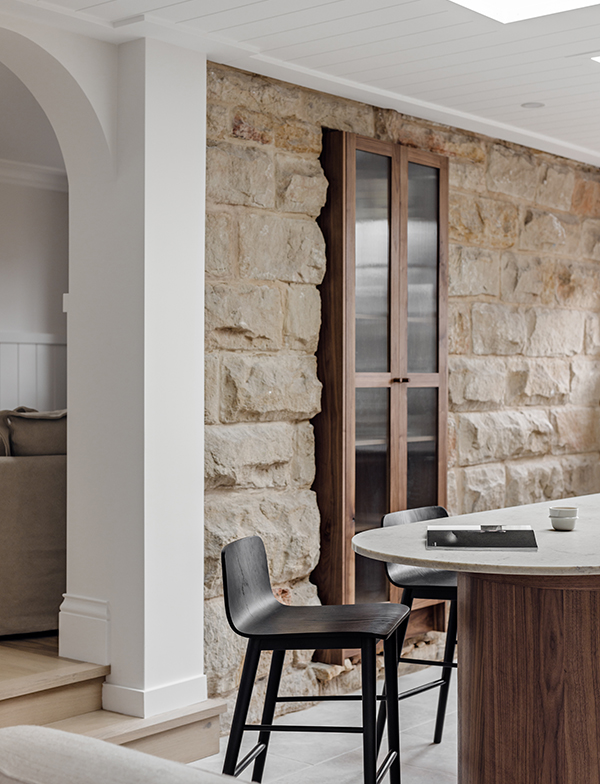 Everything in Luck Cottage has been handpicked by Nat from her most cherished brands, including our Cascade tapware in Antique Brass Light which works with the timber and natural stone to set off the earthy kitchen palette. The look is complete with fluted glass, knurled handles and a curved stone slab and range hood.
Product featured: 30570-84 Cascade Sink Mixer Curve Pull Out, in Antique Brass Light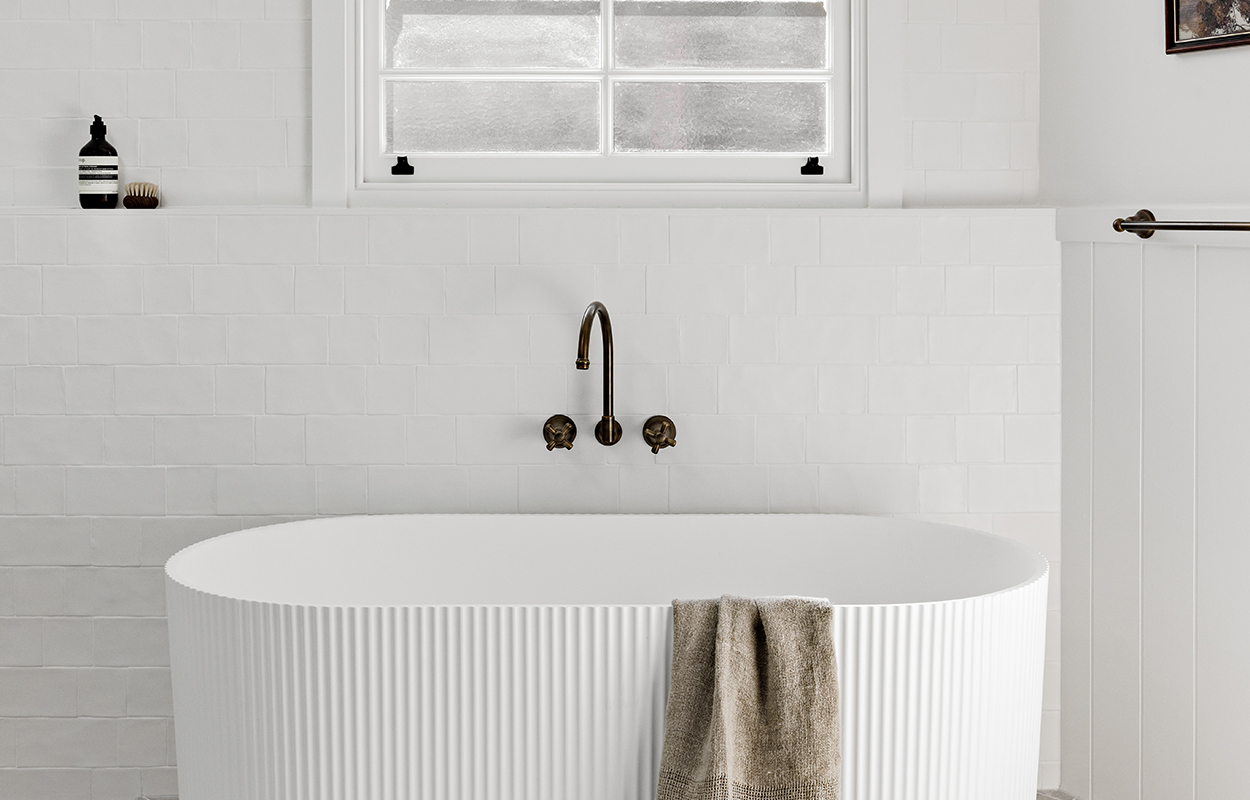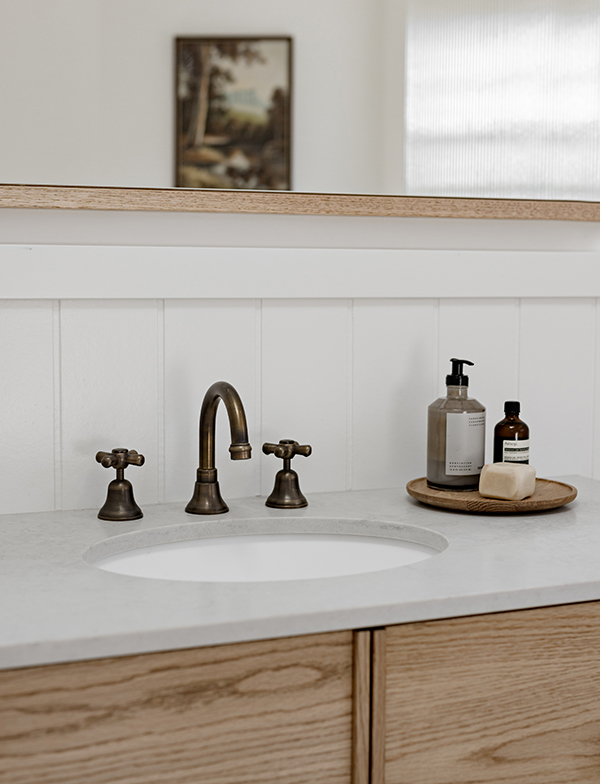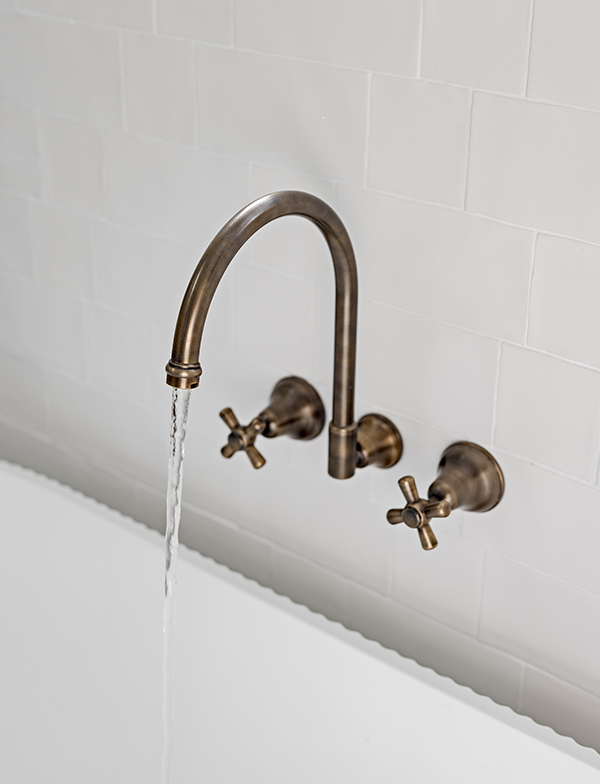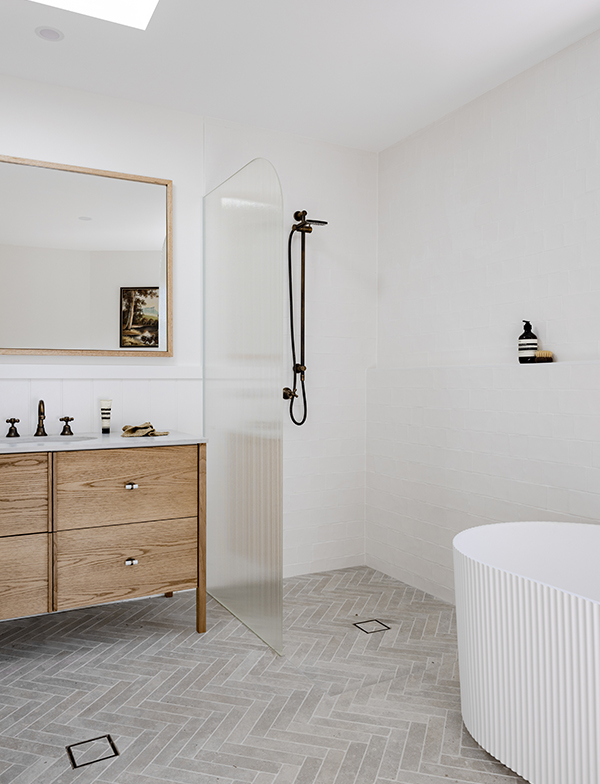 The Cascade collection is about restrained elegance, providing an architectural centerpiece within the main bathroom while working in with traditional features such as the French windows to maintain a classic look. The timber vanity and fluted bath work together with the organic tapware finish to create a space that is driven primarily by texture.
Products featured: 34188-84 Cascade Spa Outlet Wall, 30141-84 Cascade Wall Tap Pr Cross, 30001-84 Cascade Basin Set Cross, 30621-84 Pegasi Slide Shower Inflow 900 100Disc, in Antique Brass Light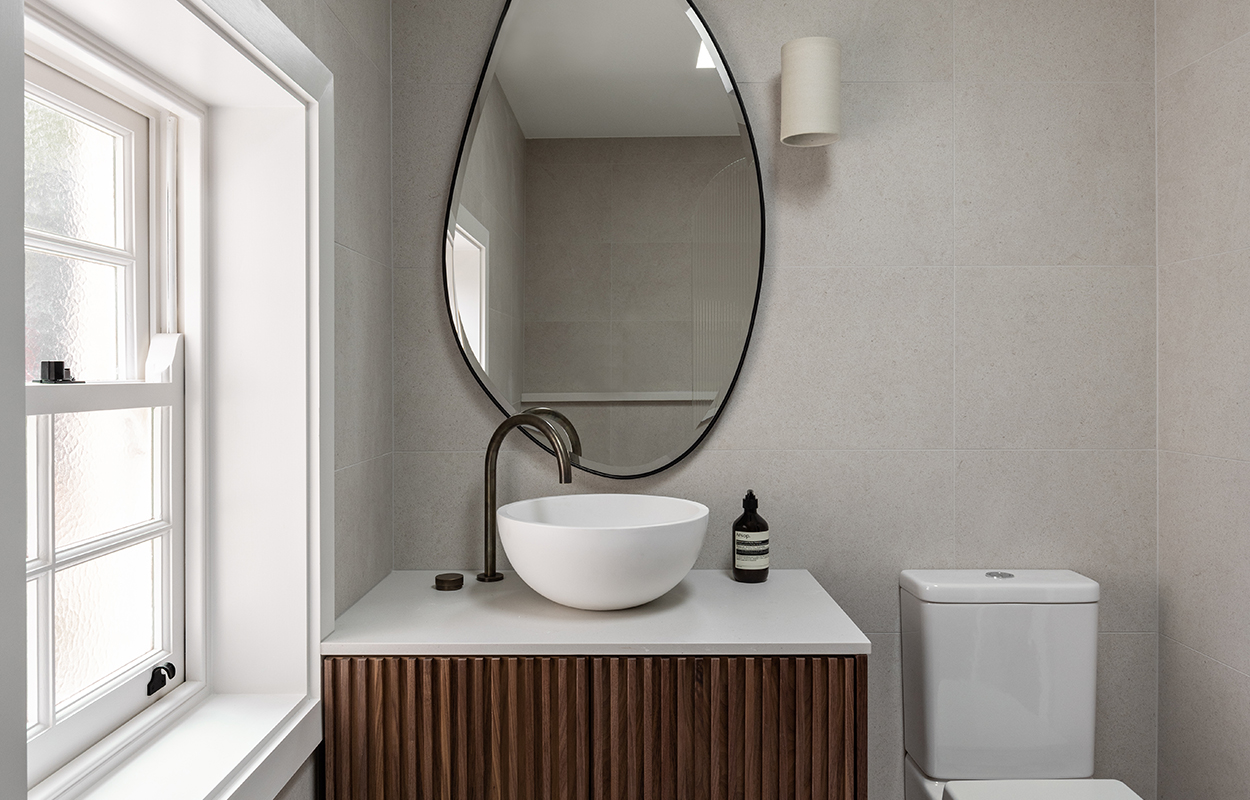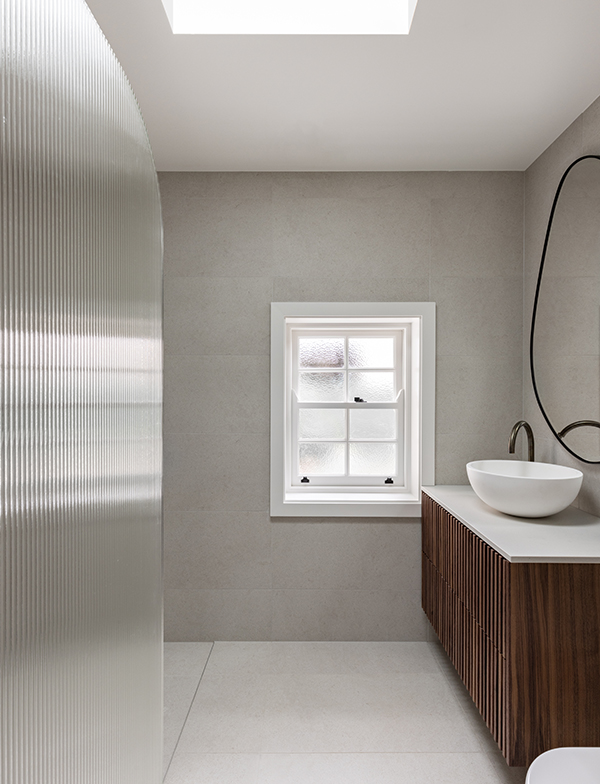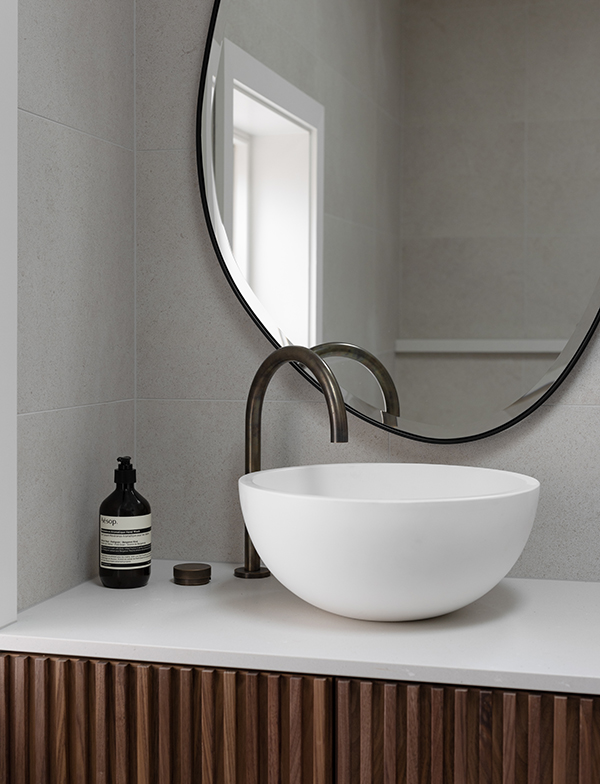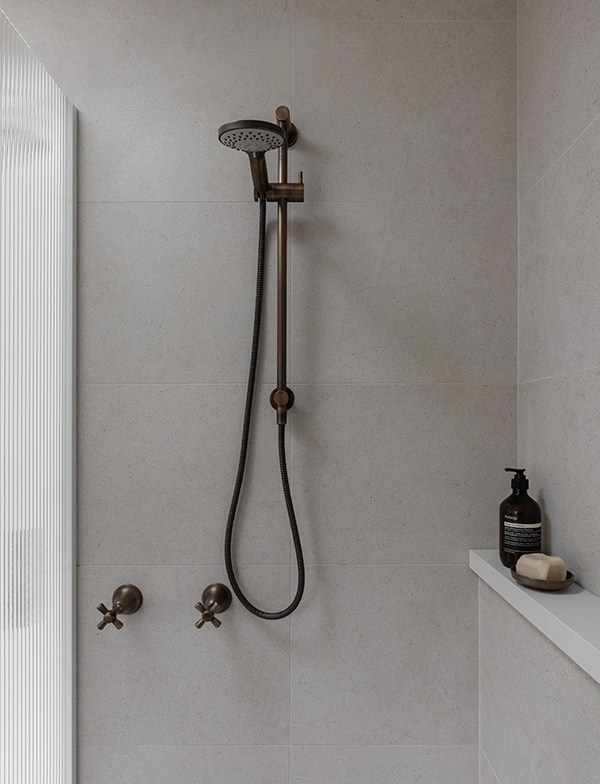 A modern touch is added in the master bathroom which features smooth grey tiles and the minimalist Zero Progresiv tapware. Though an entirely unique space, the same textures are used throughout the home. The subtle knurled texture on the Zero handle, fluted glass and timber vanity are a consistent theme, tying each space together.
Products featured: 30957-84 Zero Progresiv Knurl Hob Basin Mixer Tall Curve, 30623-84 Pegasi Slide Shower Inflow 600 100Disc, 30141-84 Cascade Wall Tap Pr Cross, in Antique Brass Light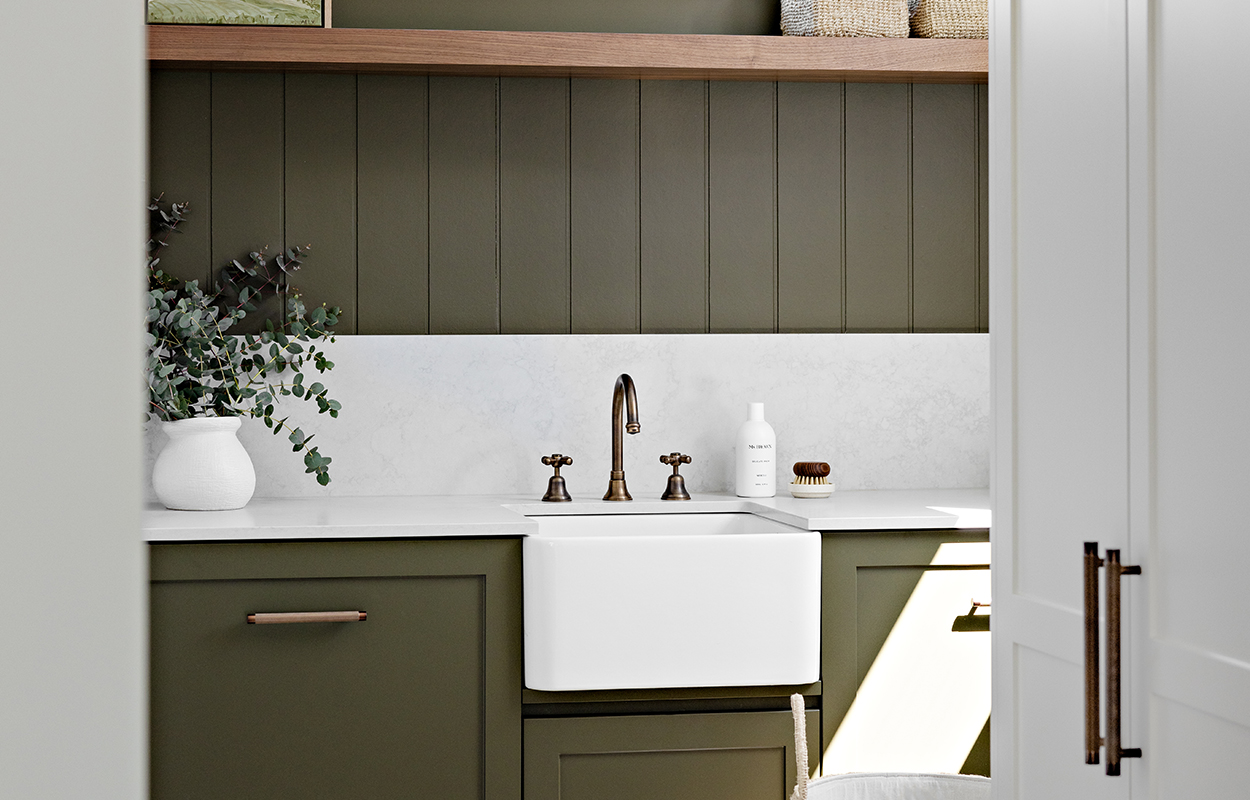 A traditional farmhouse laundry features dark olive green, a Belfast sink and the Cascade cross handle sink set for a look which references the home's original roots, while providing a functional space for a small family.
Product featured: 30181-84 Cascade Sink Set Vanity Cross, in Antique Brass Light