Malvern East Project is an inspiring kitchen renovation by Studio Esar, who worked to transform the foundational but outdated space into a beautiful and functional modern kitchen.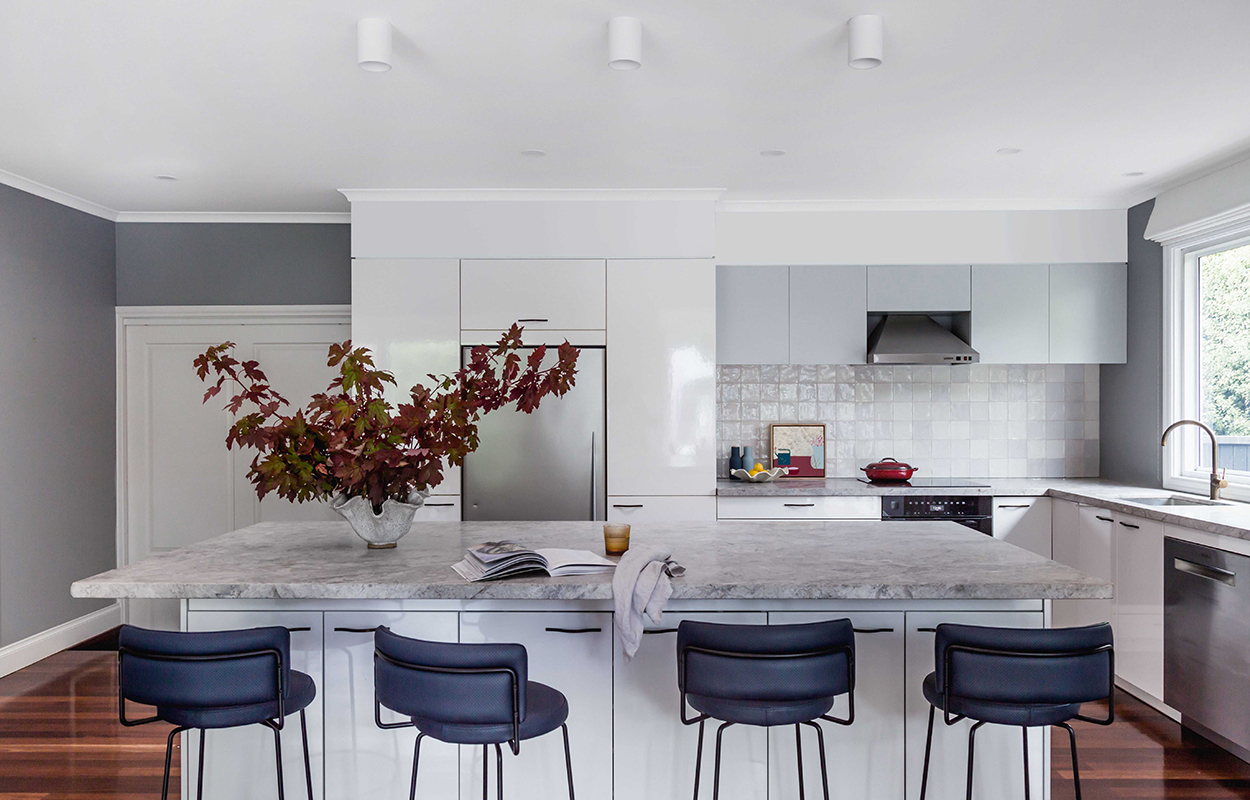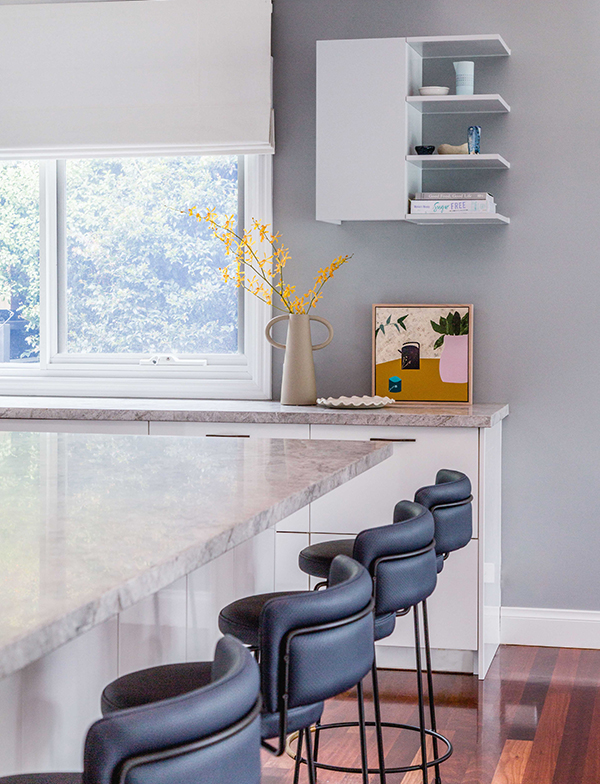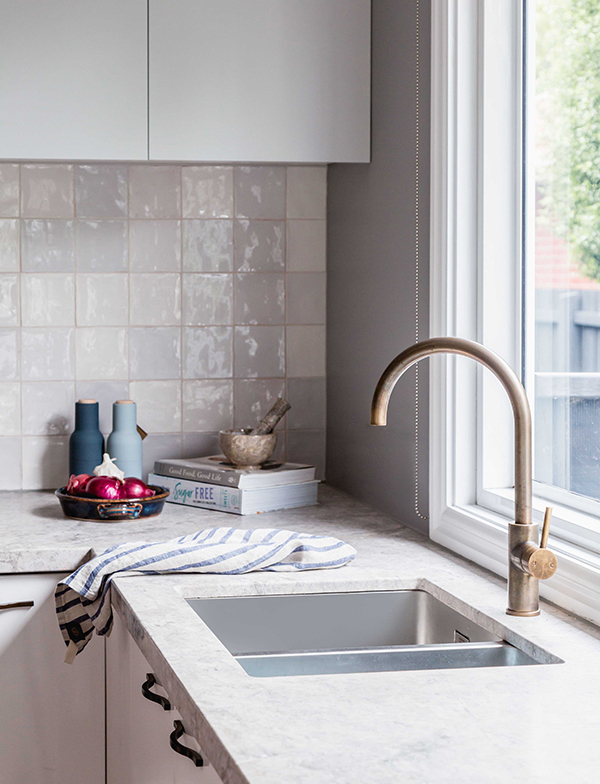 The client wanted to retain the original kitchen layout, location of appliances and the gloss white joinery, so the space was updated with brand new paint, materials, and fittings. A grey blue colour scheme was used to keep the space looking classic, while organic materials such as zellige tiles, natural stone and antique brass added a unique touch.
"Materiality is paramount for us, so selecting the right stone for the bench tops meant the new design would have longevity and a timeless character."
Silvia Roldan, Studio Esar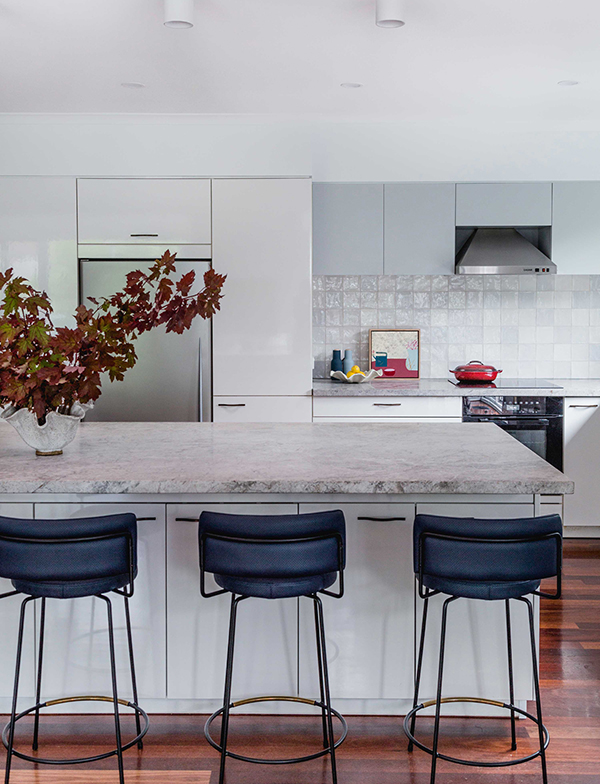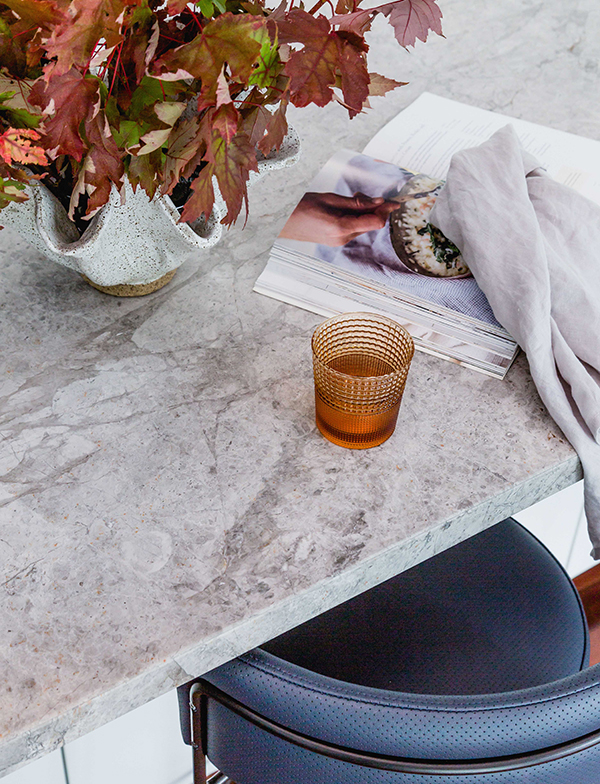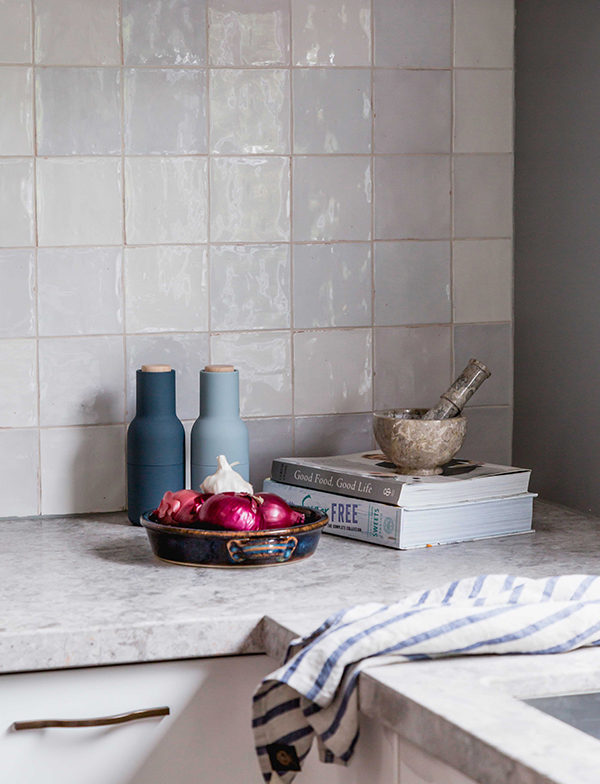 The original glass fronted overhead cupboards were swapped out with modern grey doors, creating a tonal look alongside the natural stone. Overhead joinery with a cupboard and shelves was installed beside the window to signify the end of the kitchen, and allows the client to display some of her ceramics for a detailed and personalised space for the modern family.
Product featured: 30690-84 Pegasi M Sink Mixer Curve 220, in Antique Brass Light