Here we have a heartfelt project; the Mama Home Renovation, created by the talented Kate Lawrence for her mother.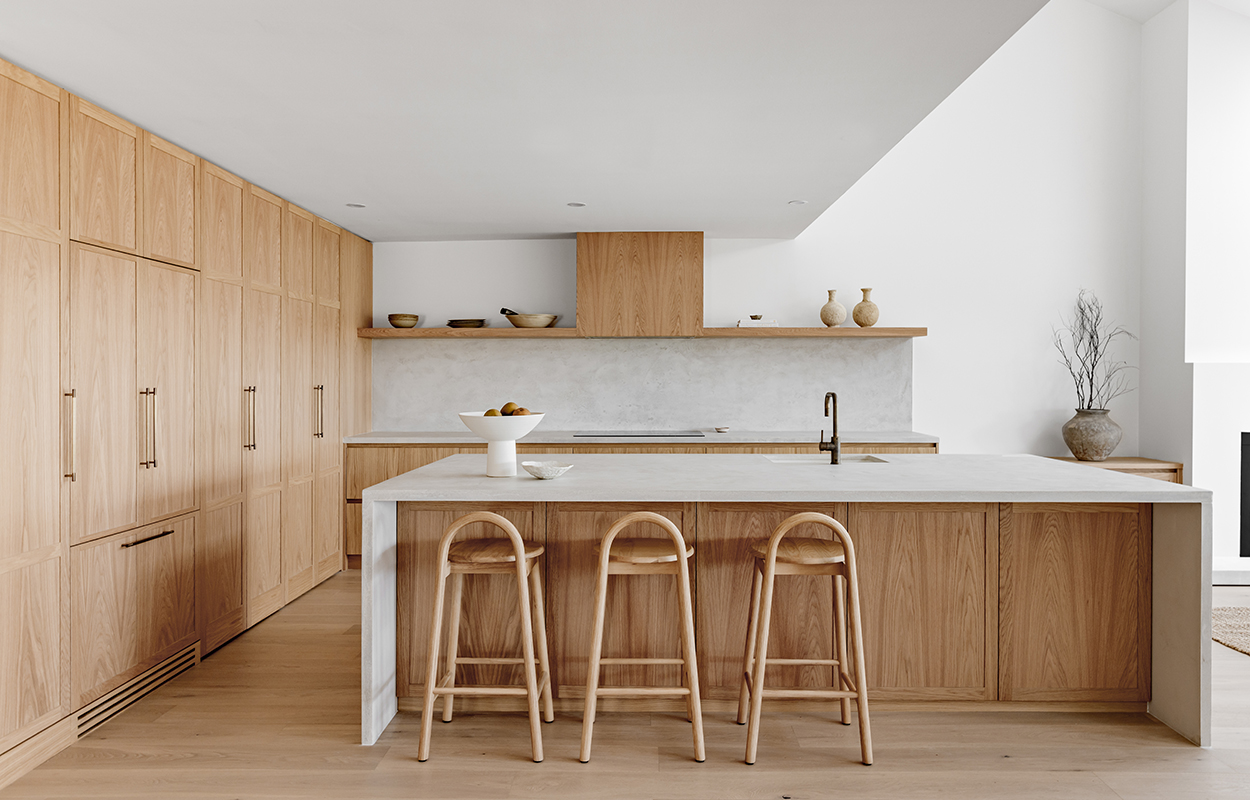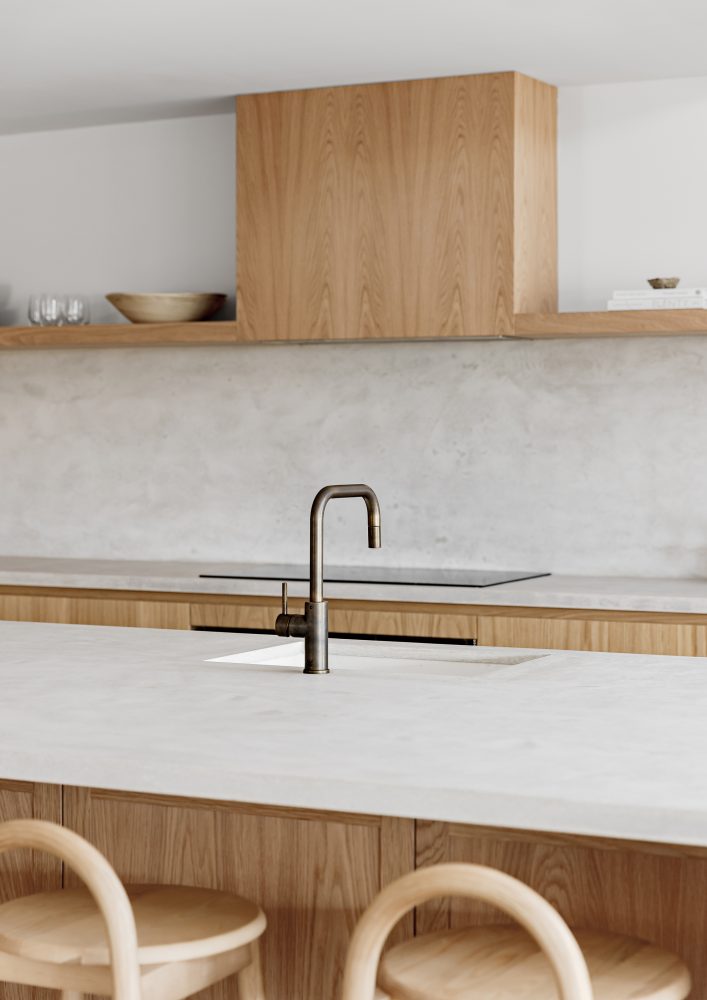 A deeply personal and simply breathtaking family home renovation by Kate Lawrence Interiors. We love the soaring ceilings, abundance of natural light and the beautiful earthy tones used in this project. Its understated sophistication lies in its simplicity and the exquisite combination of materials.
Oak is the primary material used in this kitchen, and for good reason. It's modern, homely, and brings an element of nature into any space. It's incredible depth and texture within the kitchen cabinetry is enhanced by the muted concrete countertops and clean structural lines, which accentuate the curves and unpredictability of the wood's natural grain. Our Pegasi sink mixer in Antique Brass Light contributes to the organic character of this project with its beautifully proportioned design and stunning natural finish.
Product featured: 30695-84 Pegasi M Sink Mixer Square, Pull Out in Antique Brass Light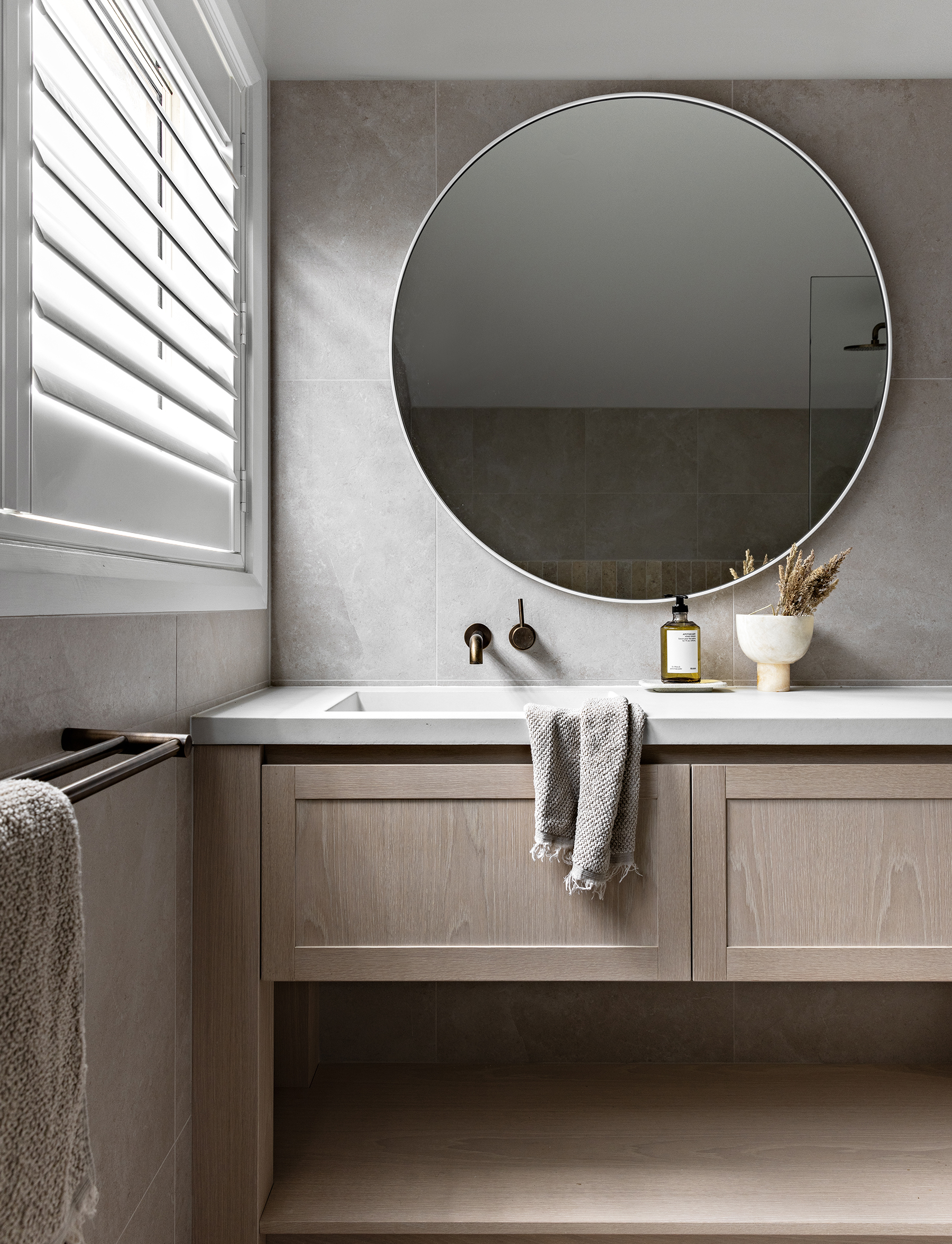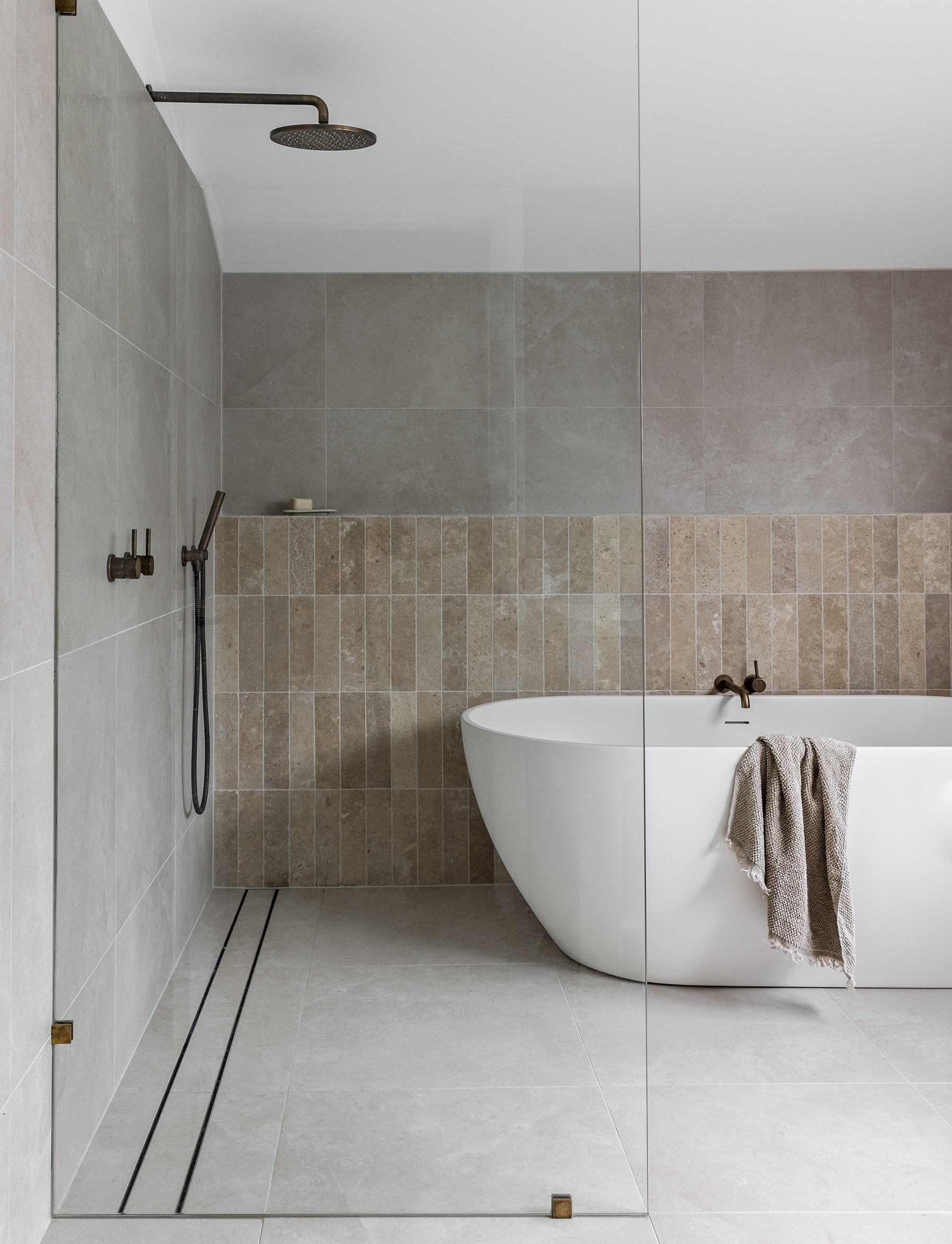 The main bathroom features a curated collection of raw materials including aged brass, oak and concrete to create a muted, tranquil space. Elegant stone feature tiles line the full length wall shelf, adding depth and intimacy. The space is finished with beautiful attention to detail, featuring our Pegasi tapware and a luxe round mirror. Each selection holds meaning, embodying Kate's underlying purpose to pay tribute to her childhood and family connections.
Featured products: 30665-83 Pegasi Wall Shower, 30641-83 Pegasi M Wall Mixers, 30681-83 Pegasi Handshower on Hook Micro, 30659-83 Pegasi M Bath Mixer Set, 30655-83 Pegasi Basin Mixer Set and 30972-83 Pegasi NF Towel Rail 900, in Antique Brass Medium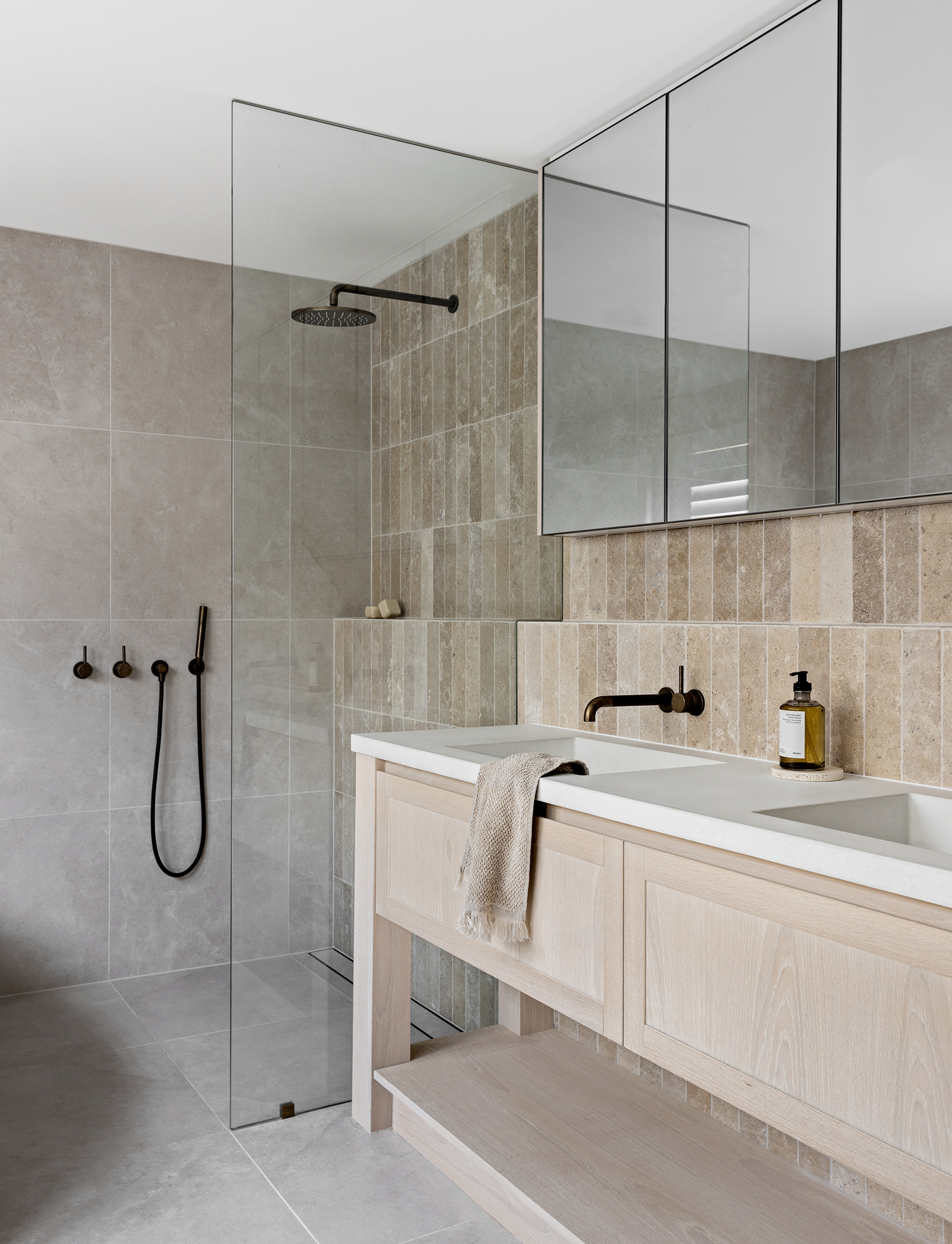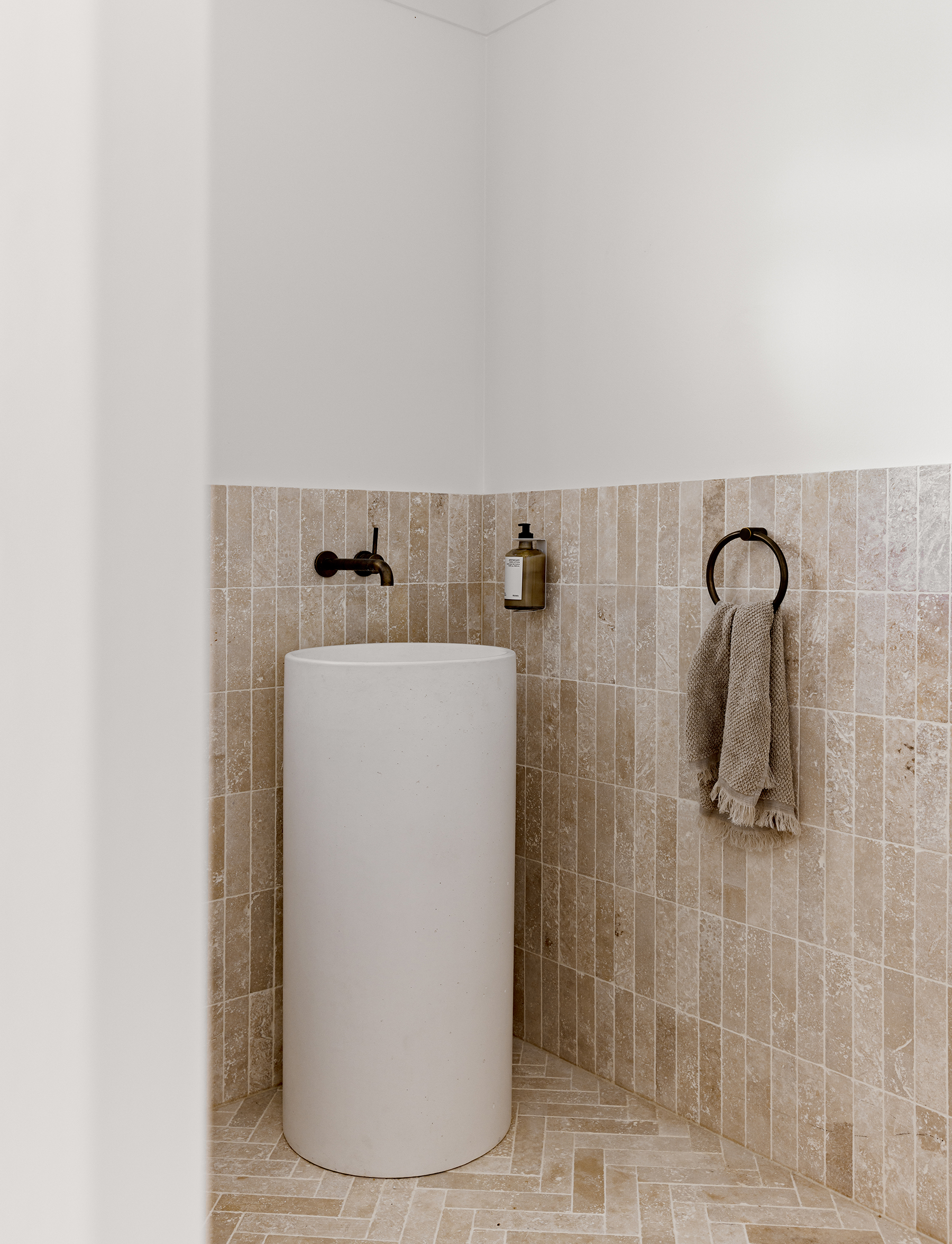 The selections used in the main bathroom have been carried across to the ensuite and powder room for a calm, cohesive look throughout the home. The floor feature tiles in the powder room are arranged in a herringbone pattern for a bolder take on the same look. Dreamy natural tones and textures are continued, as are antique brass finishes which complement the earthy palette and enhance the warmth of the tiles.
Featured products: 30665-83 Pegasi Wall Shower, 30641-83 Pegasi M Wall Mixers, 30681-83 Pegasi Handshower on Hook Micro and 30655-83 Pegasi Basin Mixer Sets, 30987-83 Pegasi NF Towel Ring, in Antique Brass Medium