Mayfield is a stunning Edwardian classic located in the heart of leafy Caulfield North, renovated by Empire Interiors for a family of four.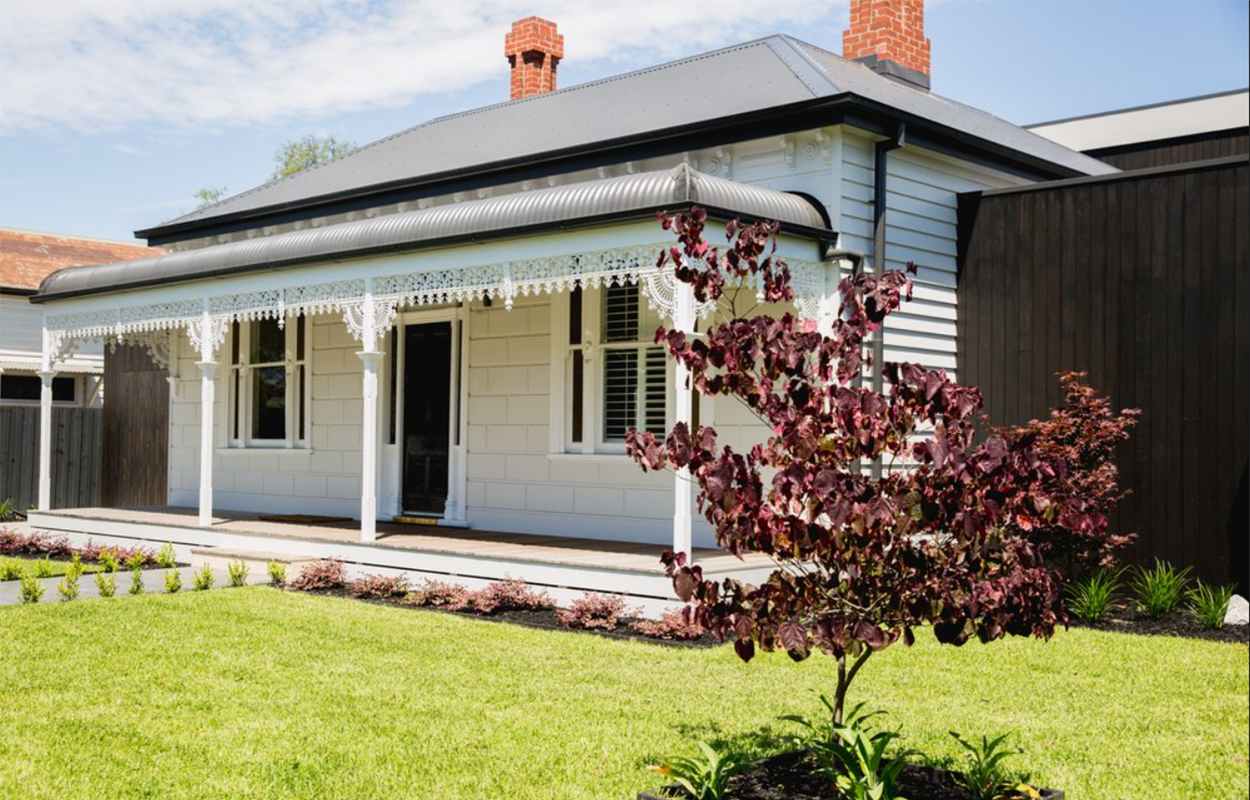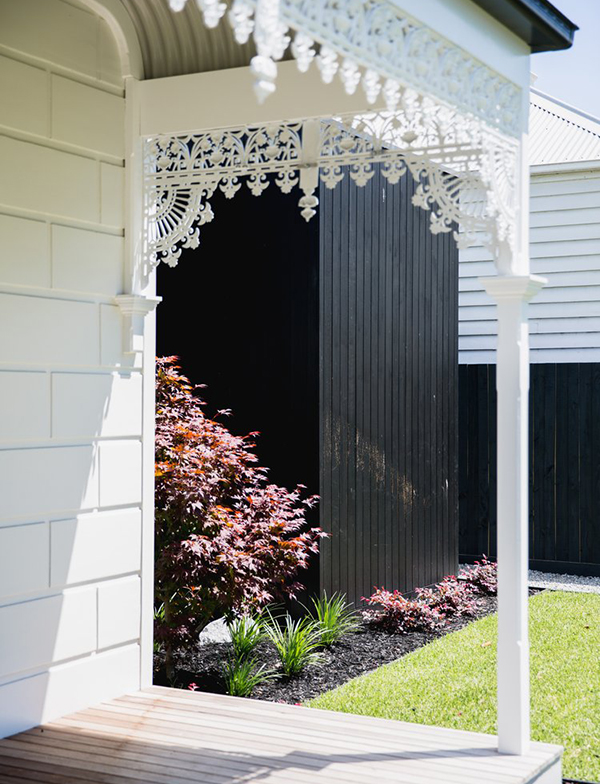 The residents wanted to portray the fundamentals of modern living presented in an uncomplicated yet sophisticated manner, while still retaining the intricate details that gave the home its classic charm.
The layout was altered and a second story added, making what was once a three bedroom and one bathroom cottage a fully fitted out family home, boasting five bedrooms and five bathrooms.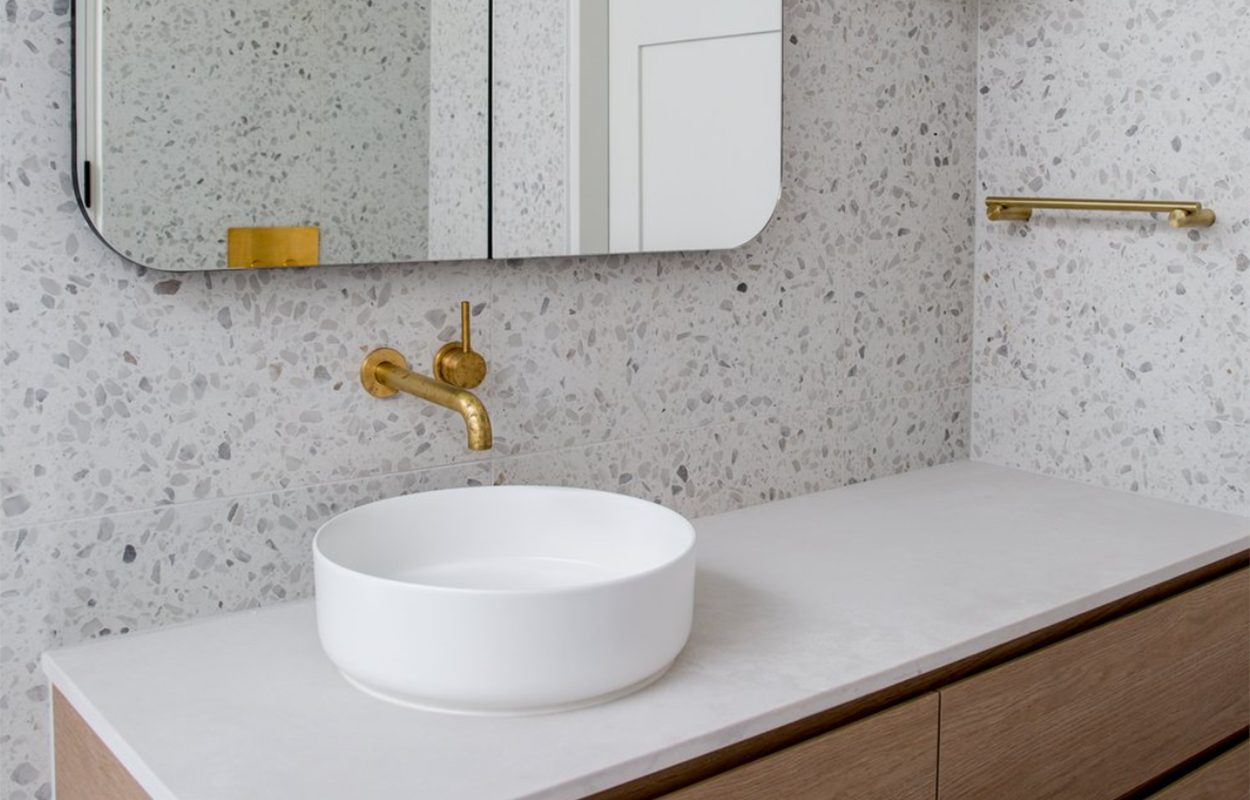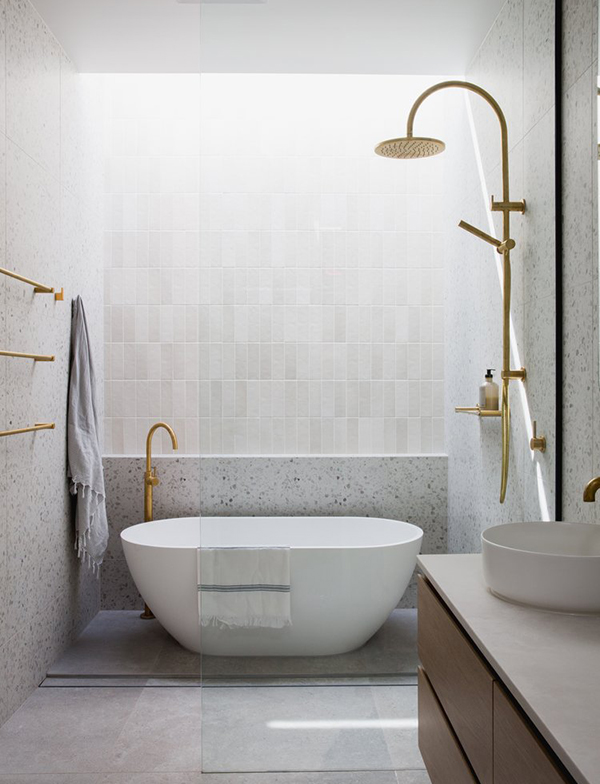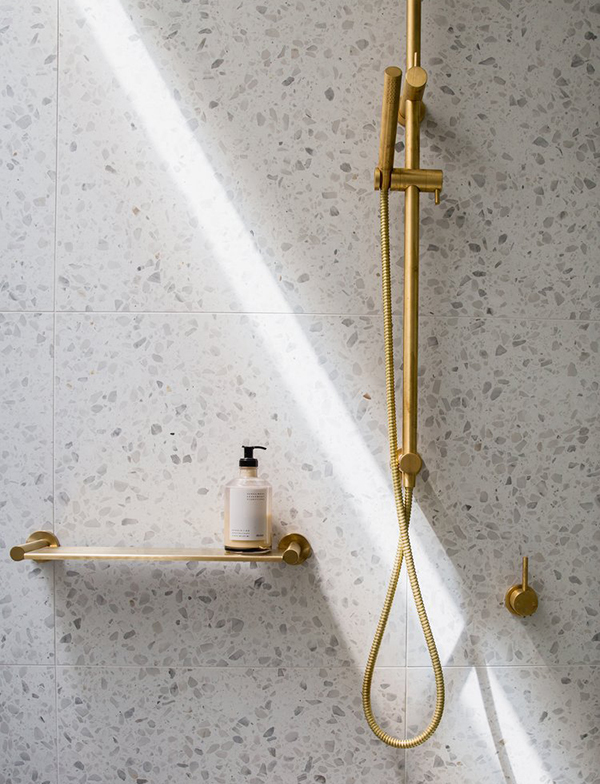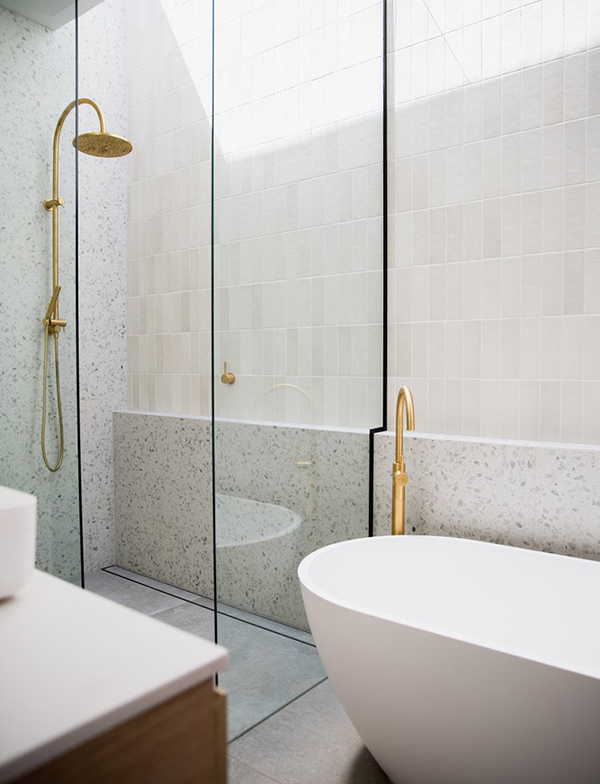 Raw Brushed Brass fittings make a statement against a muted greyscale terrazzo in the teen's bathroom. The timber vanity works to warm up the space, along with the windows allowing natural light to cascade down the back wall adorned with soft-toned Moroccan style tiles.
Products featured: 30655-91 Pegasi M Basin Mixer Set 200, 30672-91 Pegasi Dual Shower 600 Crv Micro 250, 30641-91 Pegasi Wall Mixer 55, 30716-91 Pegasi Shower Shelf Metal 300 Narrow, 30661-91 Pegasi Floor Bath Mixer Curve, 30971-91 Pegasi NF Towel Rail Single 600, in Raw Brushed Brass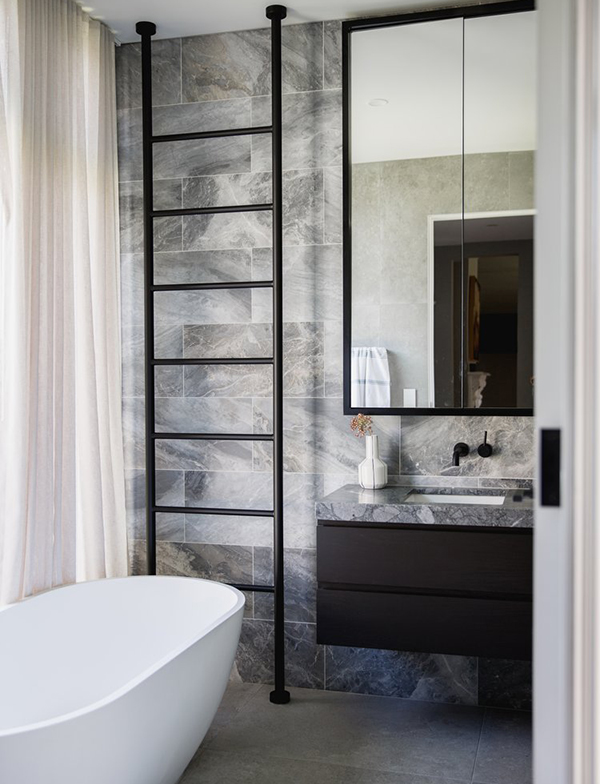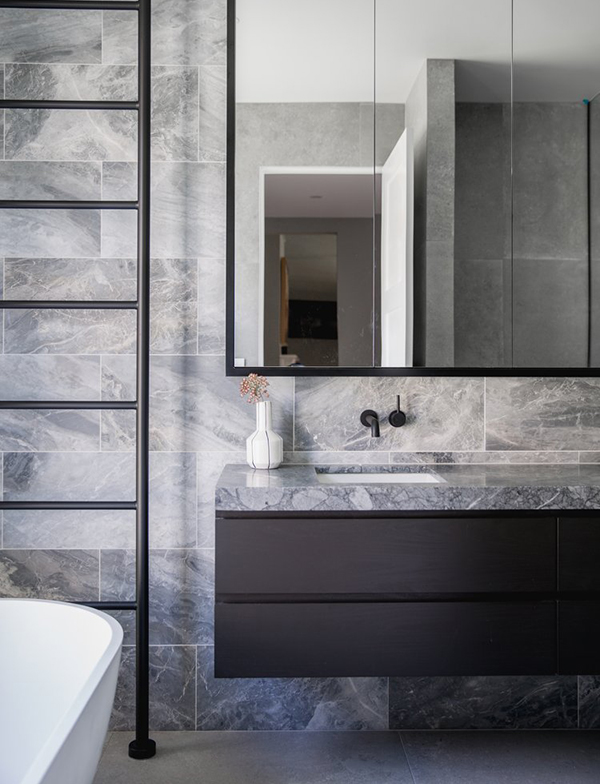 The master ensuite has a more rigid masculine aesthetic with richly detailed natural stone, dark wood joinery and Switzrok Matte Black tapware. Linen curtains bring in warmth and softness, once again providing a luxurious yet homely space.
Products featured: 30655-78 Pegasi M Basin Mixer Set 200, in Switzrok Matte Black