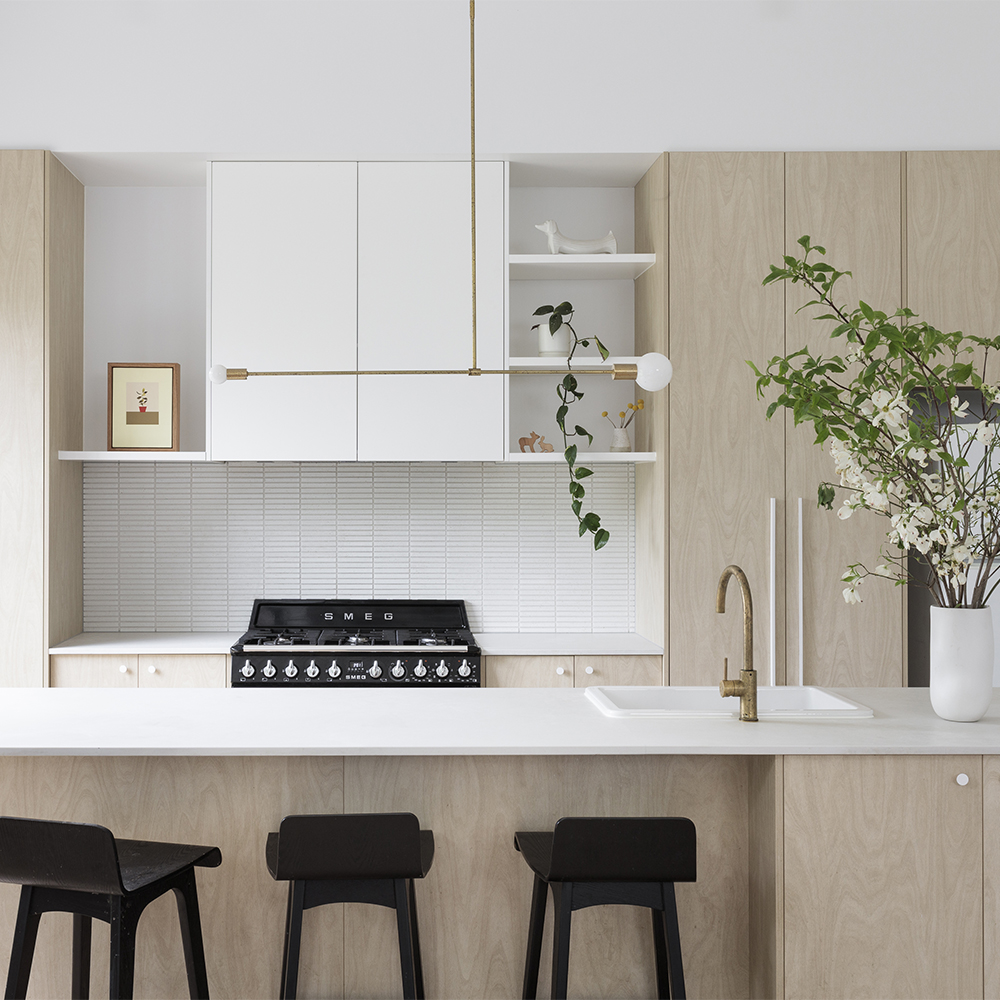 Miller St family home renovation by BuildHer, Maddie Witter
BuildHer student and design enthusiast, Maddie Witter has put her skills to use transforming their inner-city Melbourne family home into a beautiful light-filled sanctuary, perfect for modern family life. The renovation began in 2019 with the help of Calibre Built Developments.
As the team progressed with stripping out the internals of the home they uncovered beautiful Victorian style ceilings with had been covered over for years by lower ceilings. This made a big impact on the design potential of the renovation, and Maddie decided to honour the heritage of the home by including features such as the ceiling roses and traditional style cornice.
A beautiful neutral colour palette was chosen for the home, which combines lots of texture for an earthy modern feel throughout. Steel windows provide a contemporary contrast against the white walls.
The kitchen, designed by Co Kitchens and BuildHer Collective, is the heart of the home and utilises beautiful selections chosen by Maddie; light timber Laminex cabinetry, white Caesarstone counter tops and organic brass tapware by Faucet Strommen.
Product featured: 30690-91 Pegasi M Sink Mixer in Raw Brushed Brass
"We chose Faucet Strommen because we were looking for tapware that was durable and beautiful. I searched far and wide for scratch resistant tapware and Faucet Strommen was the only brand that passed my test!" Maddie Witter, homeowner.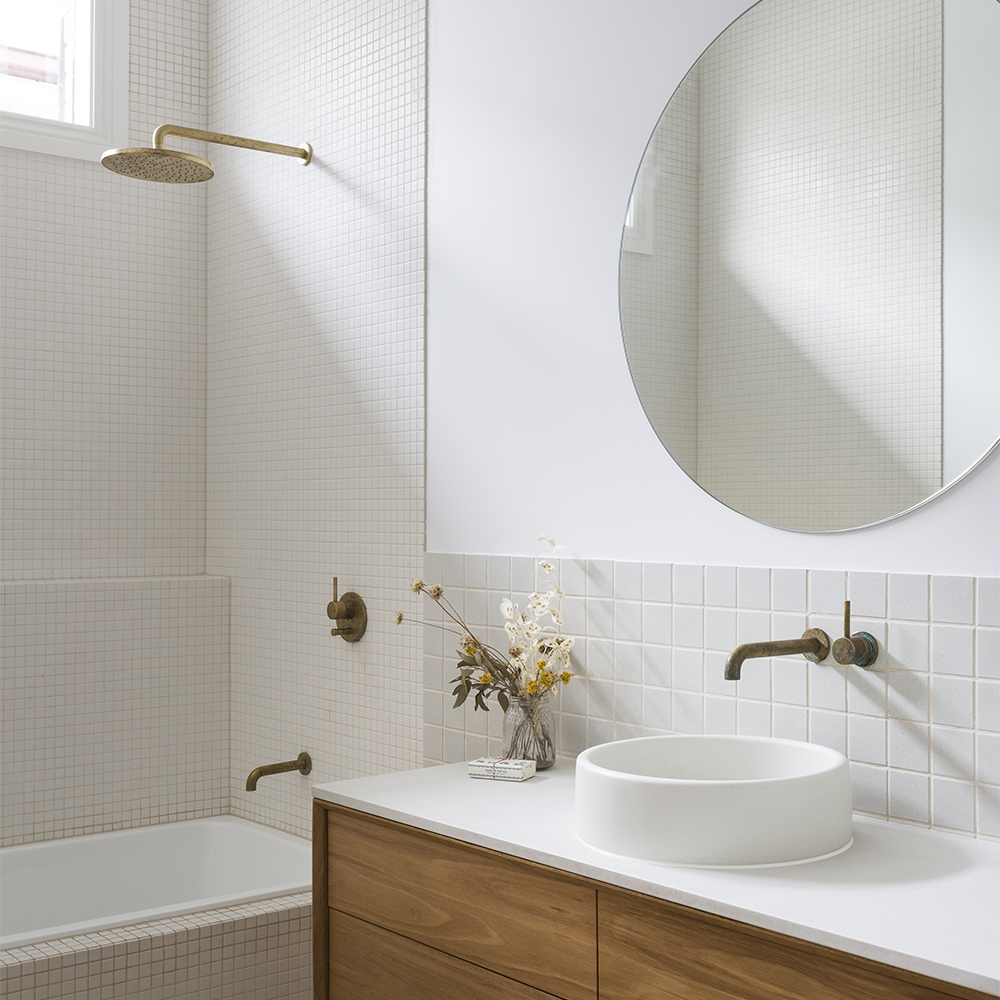 The second stage of the renovation included the children's ensuite and the main bathroom which also use Raw Brushed Brass from Faucet Strommen's Pegasi collection for a cohesive look. The ensuite uses a child-friendly inset bathtub surrounded by beautiful mosaic wall tiles and stunning pink Pavlova terrazzo floor tiles for added pazazz. Combined with an ivory concrete basin by Nood Co and warm timber vanity from Ingrain Designs you would never know that this beauty is also budget friendly.
Products featured: 30665-91 Pegasi Wall Shower, 30721-91 Pegasi Wall Bath Spout and 30655-91 Pegasi M Wall Basin Mixer Set in Raw Brushed Brass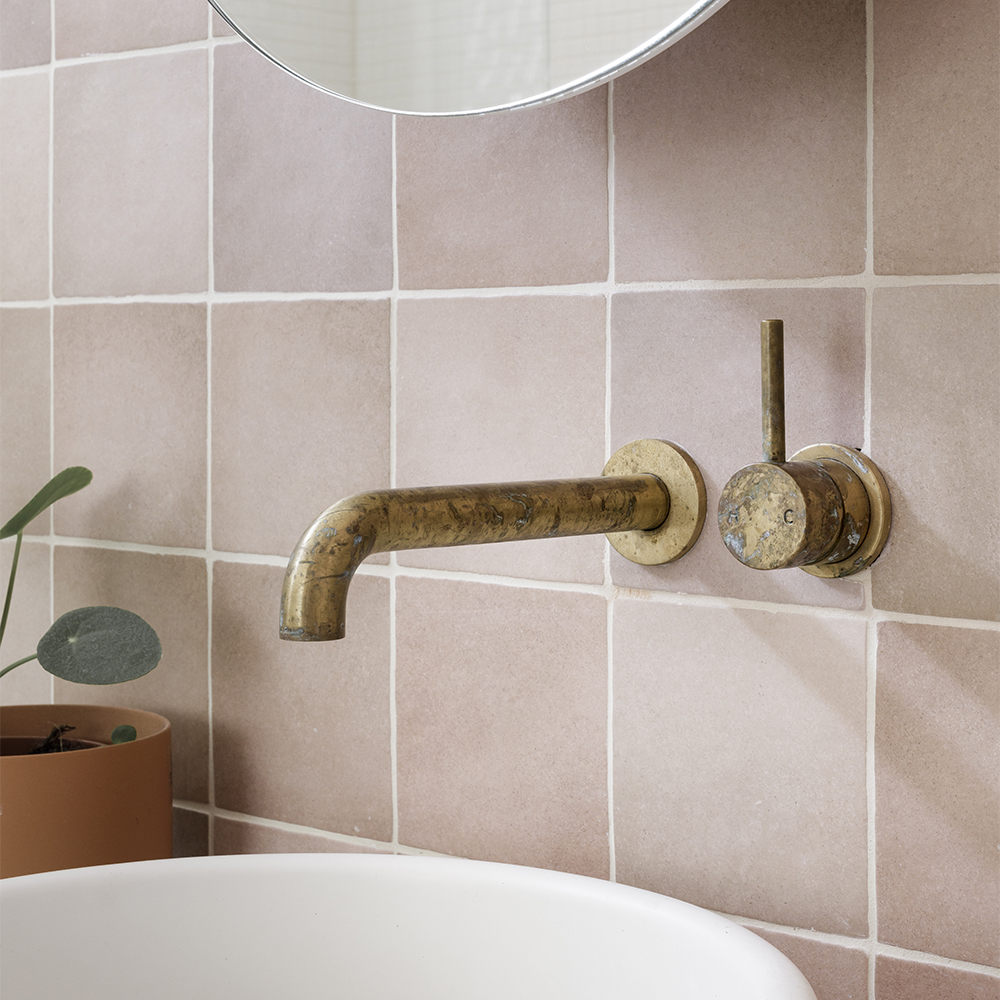 The family bathroom uses a combination of textural materials used to create an inviting, contemporary space. Warm pink wall tiles and the patinaed tapware work beautifully together and are further complemented by the custom timber vanity.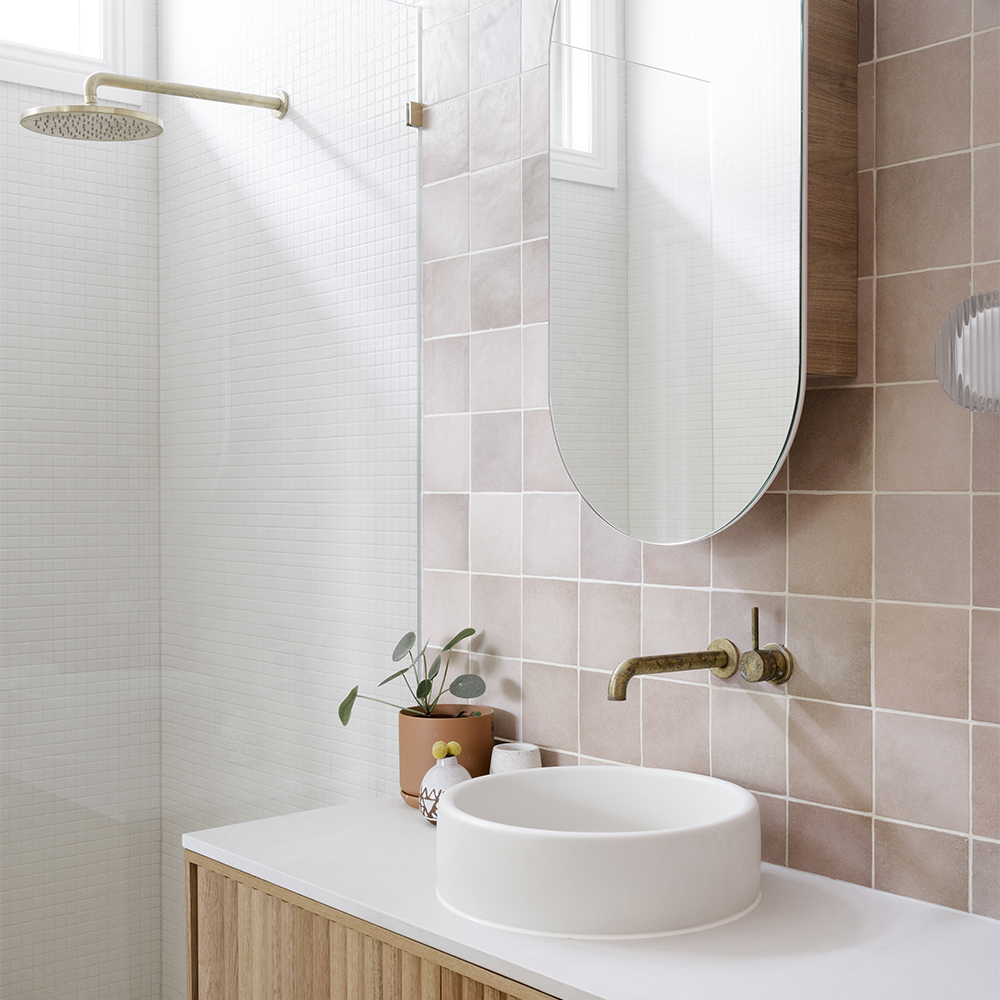 Products featured: 30665-91 Pegasi Wall Shower and 30655-91 Pegasi M Wall Basin Mixer Set in Raw Brushed Brass