Sandringham Project is a beautiful light and airy bathroom renovation by Tuxlux. This inviting and modern space sure leaves us feeling wowed and inspired.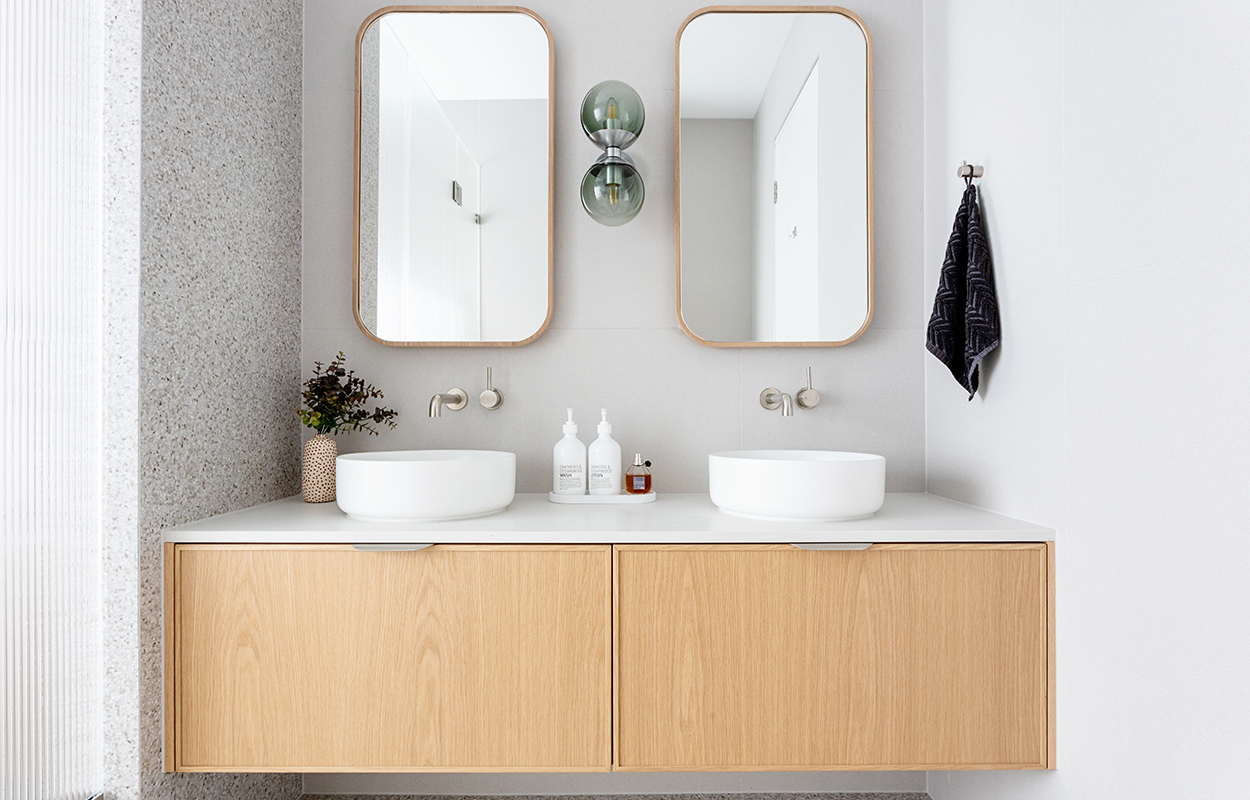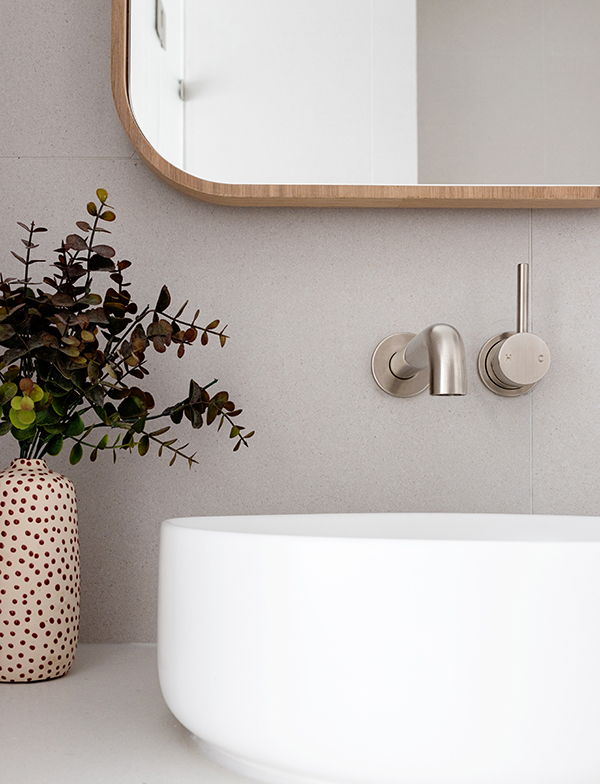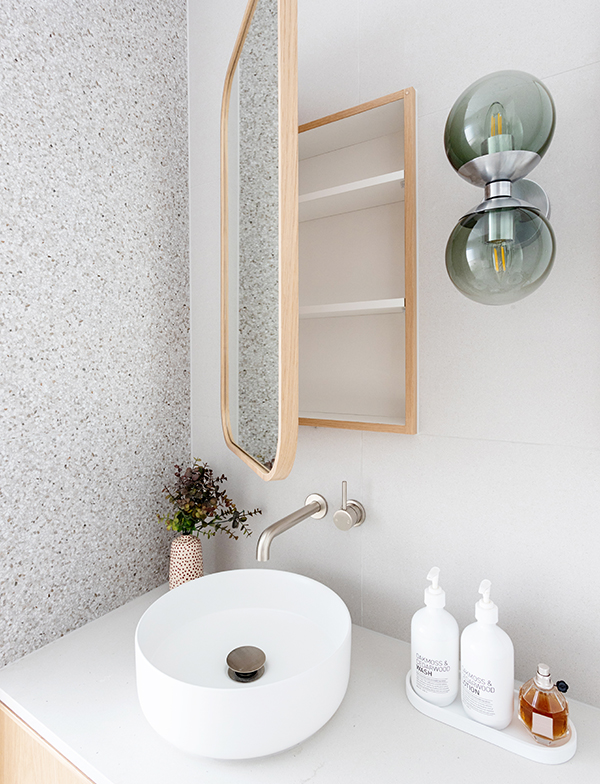 Classic brushed nickel tapware looks incredible in this simplistic yet sophisticated bathroom. The terrazzo look tiles add interest, complementing the clean lines of the rest of the space. With the use of subtle warm tones and soft curves, the bathroom is transformed into a tranquil retreat.
Product featured: 30655-77 Pegasi M Basin Mixer Set 200, in Brushed Nickel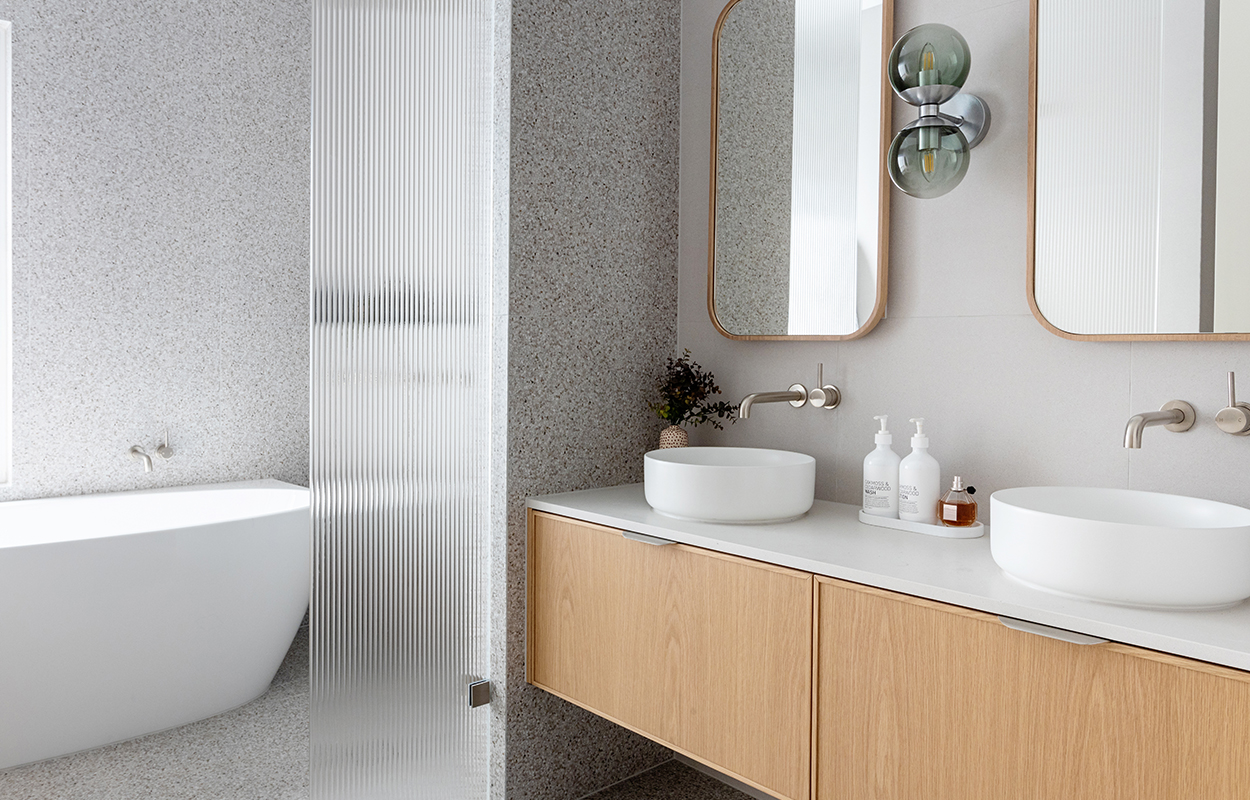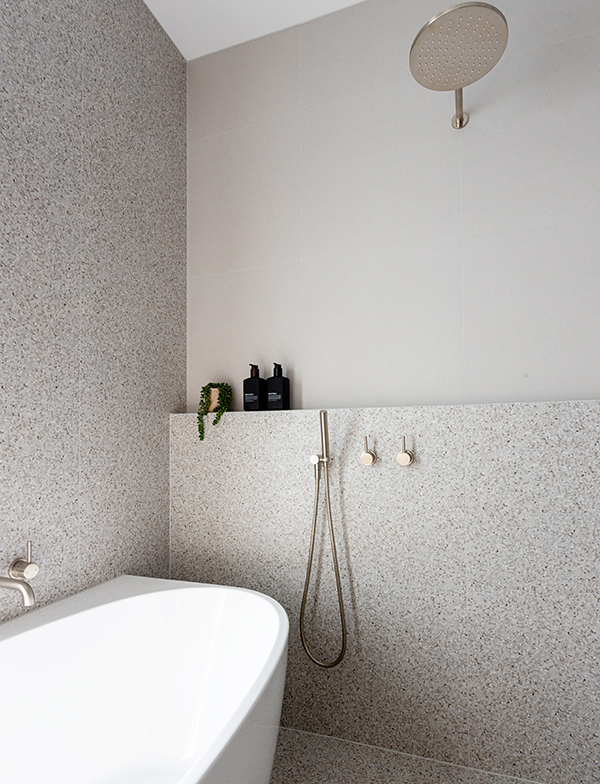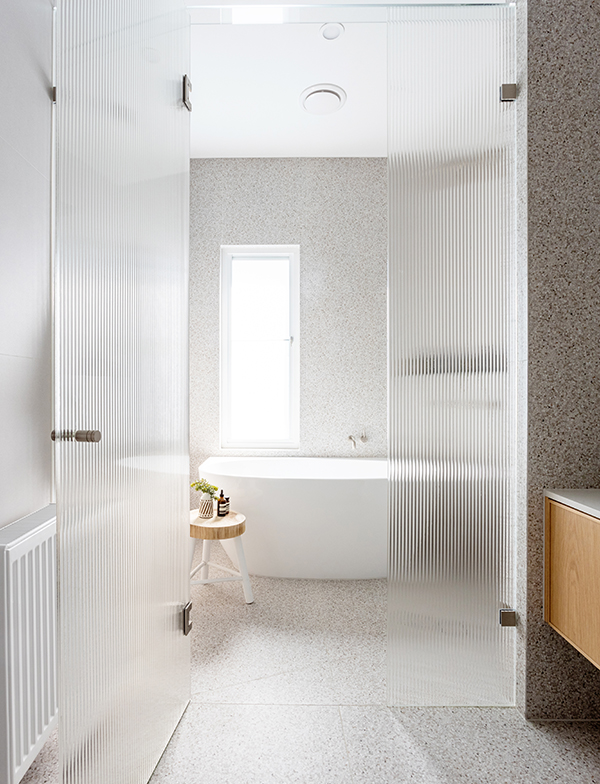 The bathing niche features a wall shelf, tall fluted glass and muted speckled tiles, as well as more of our brushed nickel finish chosen for the showers and mixers. Despite the separation of the bathing area from the rest of the bathroom, the space feels open and airy due to the ample light and the consistent use of tonal elements throughout.
Products featured: 30679-77 Pegasi Hand Shower on Adjustable Hook Micro, 30641-77 Pegasi Wall Mixer 55, 30665-77 Pegasi Overhead Shower 400wa 250Head, 30659-77 Pegasi M Bath Mixer Set 250, in Brushed Nickel