Located in Oatley, Scandi Cottage by Schemes and Spaces is a beautiful light-filled family home, with the theme of blue woven throughout.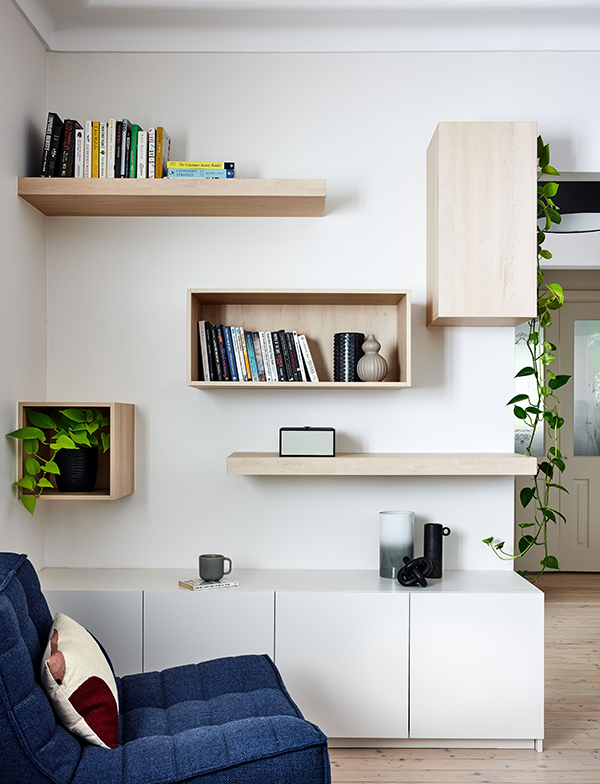 With the exterior of the home having been previously updated, the family wanted to revamp the kitchen and bathrooms to make them more modern and functional. The home combines the minimalism and simplicity of Scandinavian design with the old-world charm of the country living farmhouse style.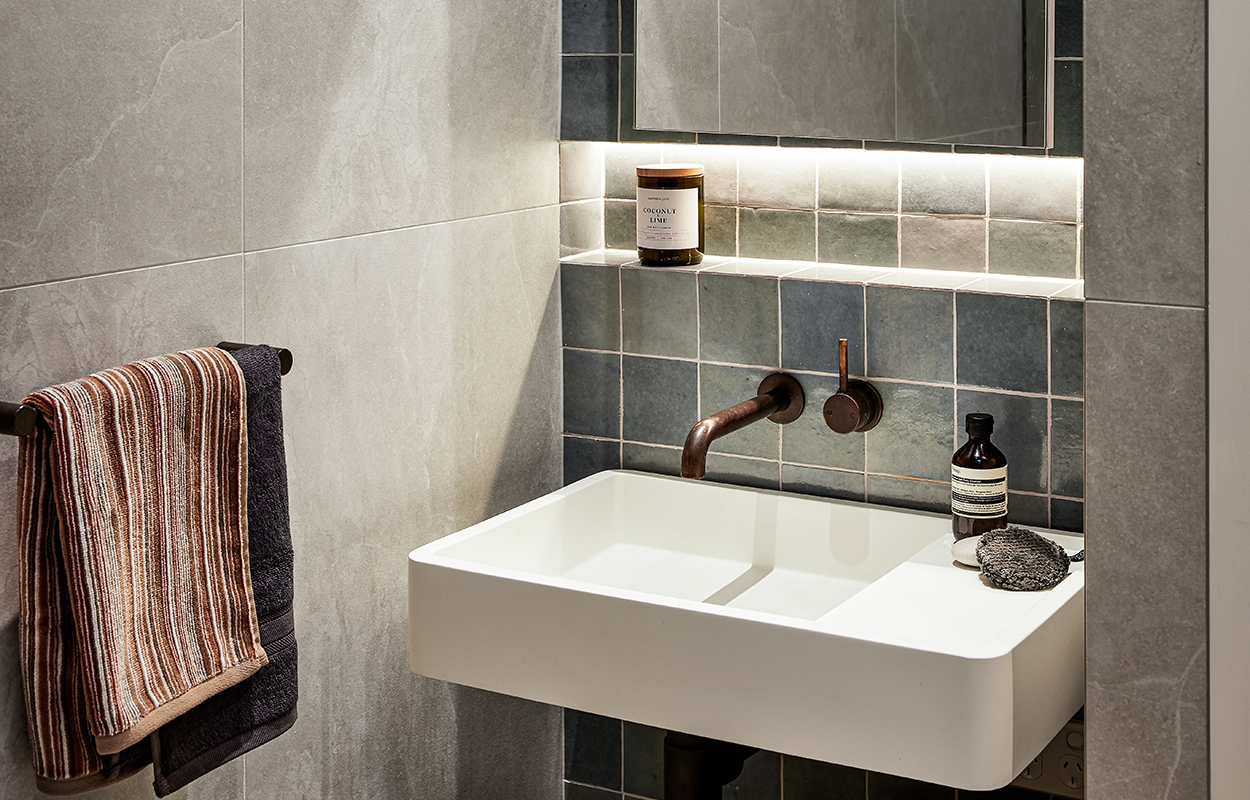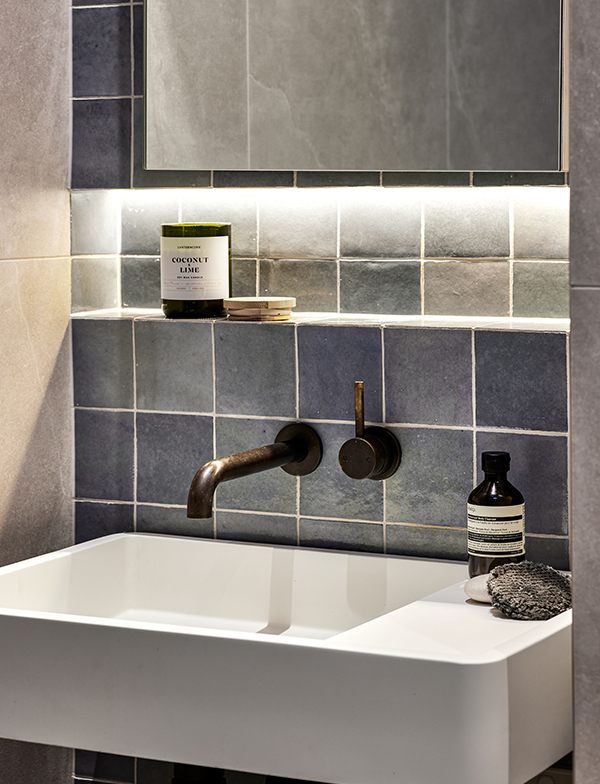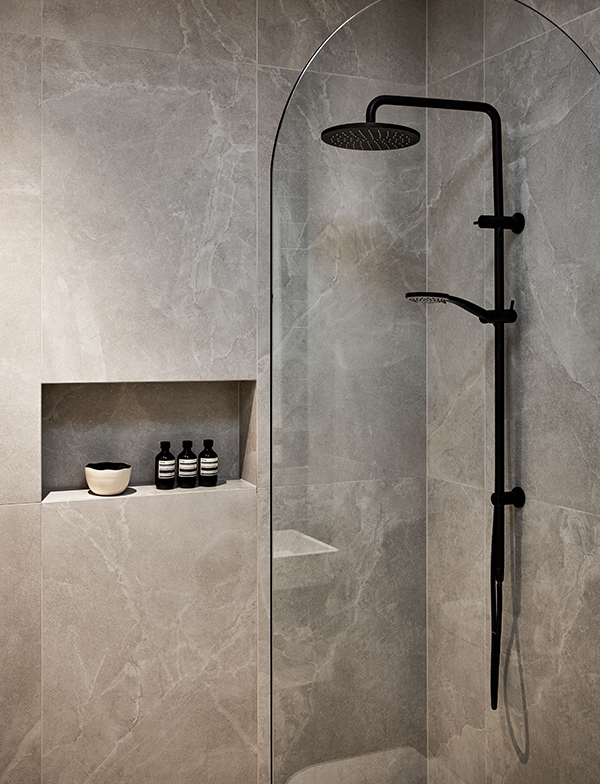 The ensuite feels warm and cosy with handmade blue tiles, our brass tapware and niche lighting. The eye is drawn to the lit-up niche above our wall mixer, and the diffused soft light brings out the burnt hues in our Antique Brass Medium finish as well as the texture in the tiles. The curved shower glass adds interest to the rest of the space which boasts mainly clean lines.
Products featured: 30655-83 Pegasi M Basin Mixer Set 200, 30981-83 Pegasi NF Hand Towel Rail Single 300, 30675-83 Pegasi Dual Shower 900 Squ 100sl 250, in Antique Brass Medium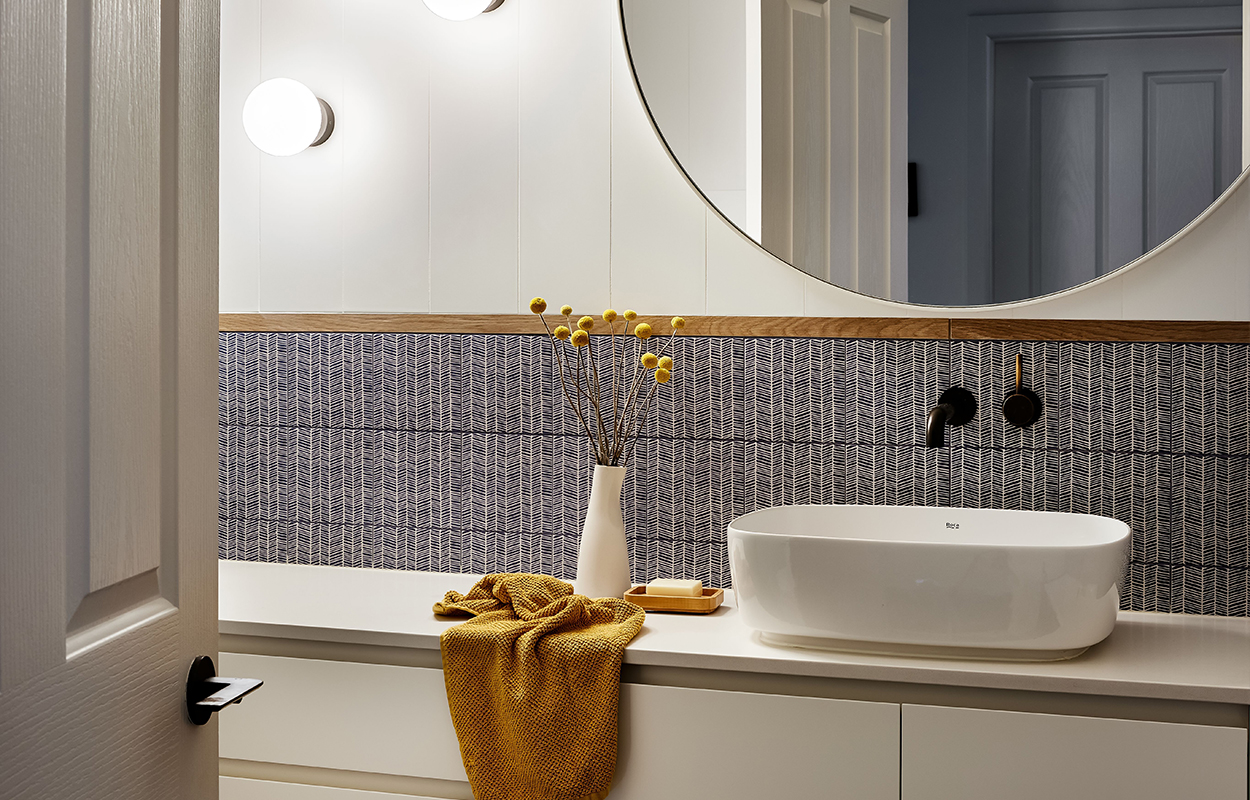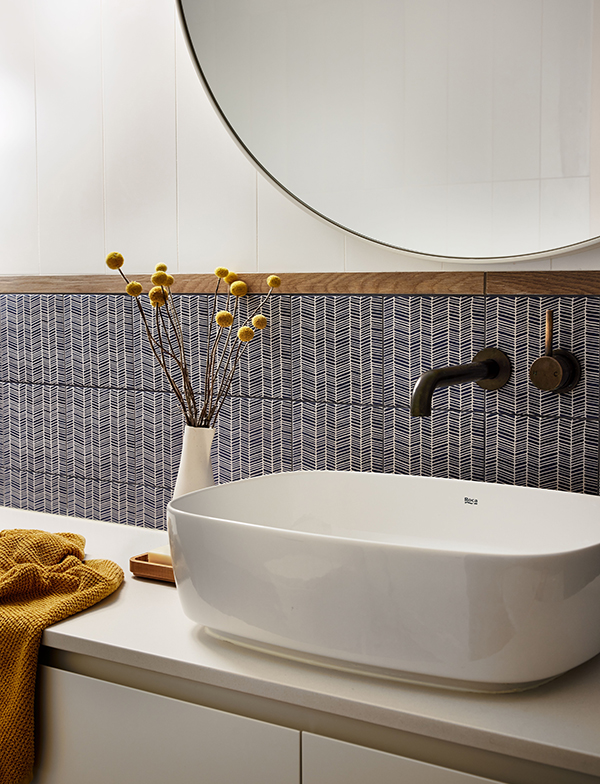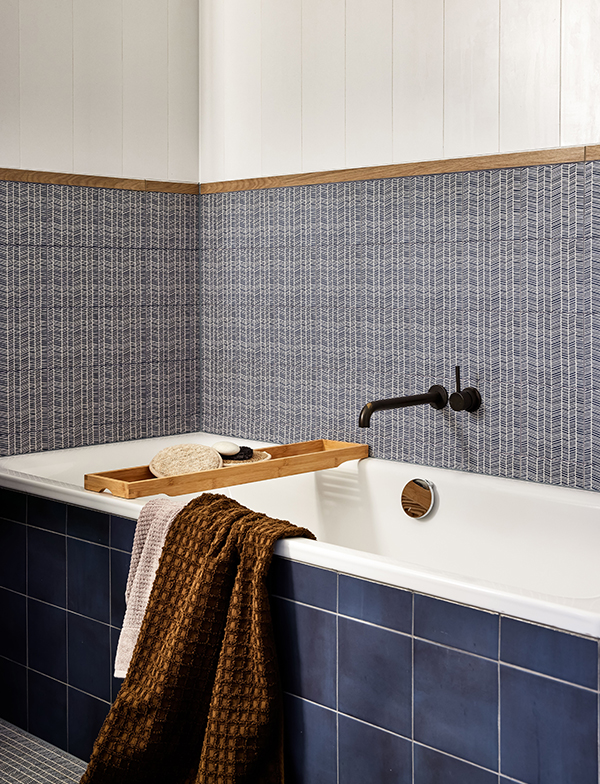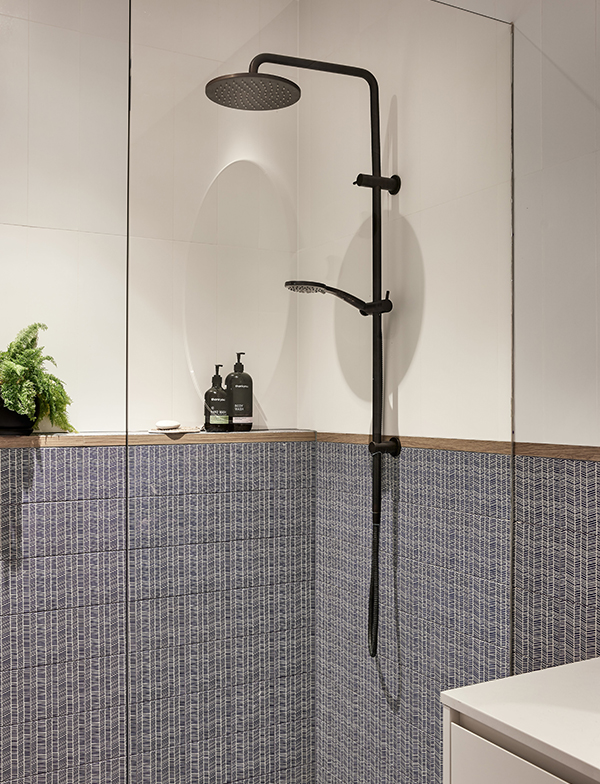 The main bathroom makes a statement with patterned blue wall tiles, featuring a geometric print. A wooden trim separates them with vertical off-white panels creating a traditional farmhouse look. A modern and luxe element is added through the round mirror and lights, and our brass tapware acts as a bridge between the styles, tying the elements together with its timeless design and organic finish.
Products featured: 30655-83 Pegasi M Basin Mixer Set 200, 30659-83 Pegasi M Bath Mixer Set 250, 30675-83, Pegasi Dual Shower 900 Squ 100sl 250, in Antique Brass Medium