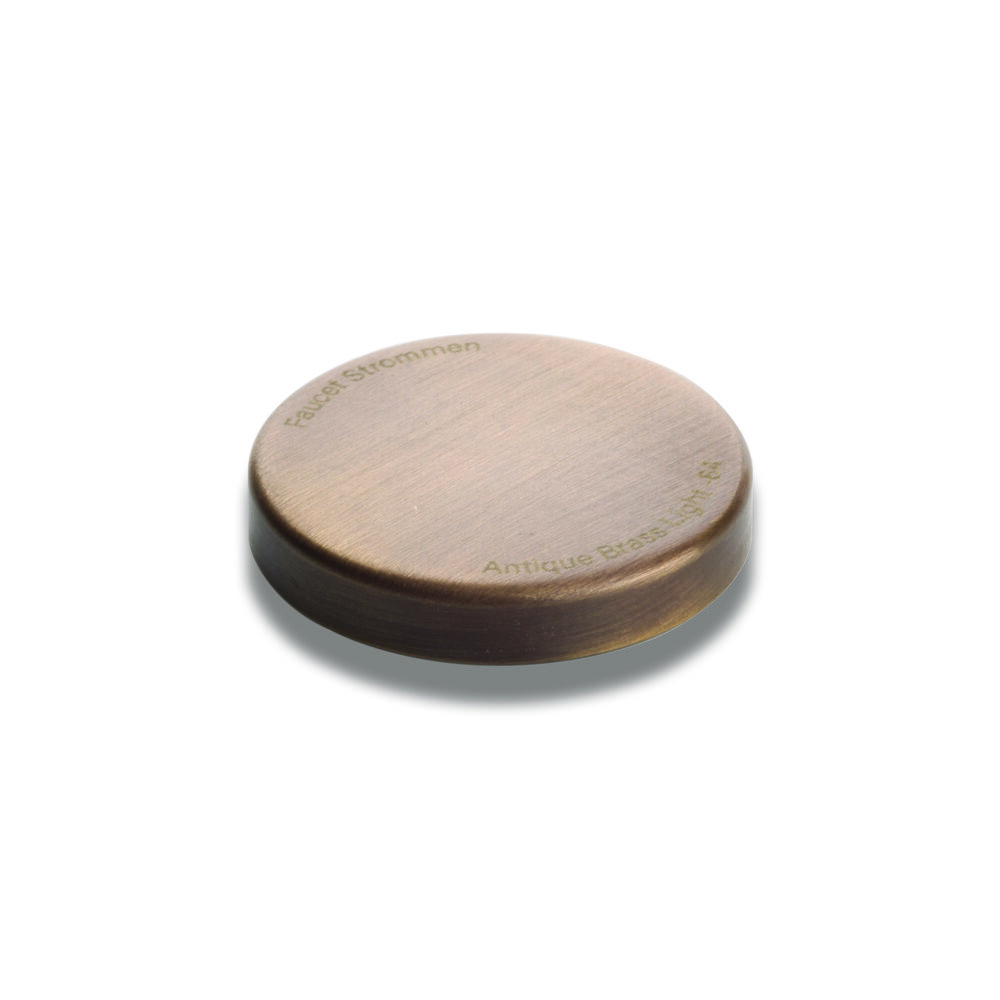 Antique brass light
One of our most popular finishes this is organic aged brass is raw brass antiqued, brushed back to a lighter tone and then finished with wax. This is an organic finish meaning it will tarnish, wear and oxidise over time. Some parts of the product may become darker over time and some parts may become lighter. Due to its organic nature, there will be variations in the tone of different product components and within each product component. For instance, there might be variation within a single tap handle. The nature of this finish is such that there will be inconsistencies and variations in tone even when the product is new.
This finish is designed to change over time and is affected by factors such as humidity, air salt content, moisture and natural oils from the skin. Inconsistency is the beauty of this finish. It is designed to change and "keep giving back". Discoloration might occur to this raw finish. No visual changes to the surface finish will affect the structural integrity of the Faucet Strommen Product.
Antique Brass goes well in stone bathrooms and compliments natural timber elements.