Zirnium DMF – finishes at the pinnacle
Nothing can challenge Zirnium DMF finishes for durability, texture and pure beauty. Direct Molecular Fusion (DMF) is the ultimate architectural finish and unrivalled in the industry. These finishes are backed by the Faucet Strommen 40 year finish warranty.
Organic Brasses
Lovely warm, earthy tones in this collection work well with stone, concrete and wood in modern bathrooms and kitchens. These finishes are organic meaning that they naturally change colour with handling, moisture and atmosphere.
Switzrok – Quality in bLack + white
Unique to Faucet Strommen, Switzrok sets the benchmark in superior Matte Black and Matte White finishes for tapware. Switzrok is an exceptionally durable finish, does not show fingerprints and has a smooth velvet finish.
Chrome
A durable mirror like finish of chromium with tough sub layers, long being the standard finish for tapware.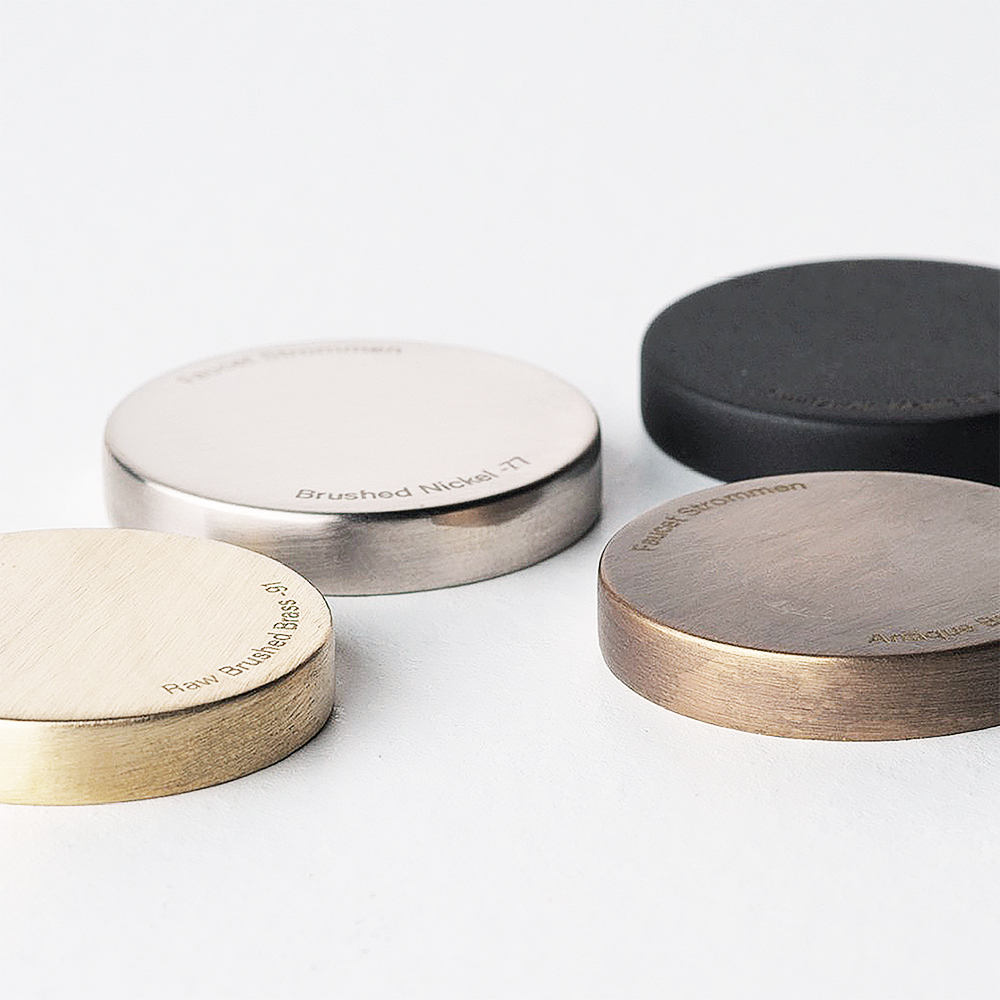 Request Sample Swatches
"*" indicates required fields