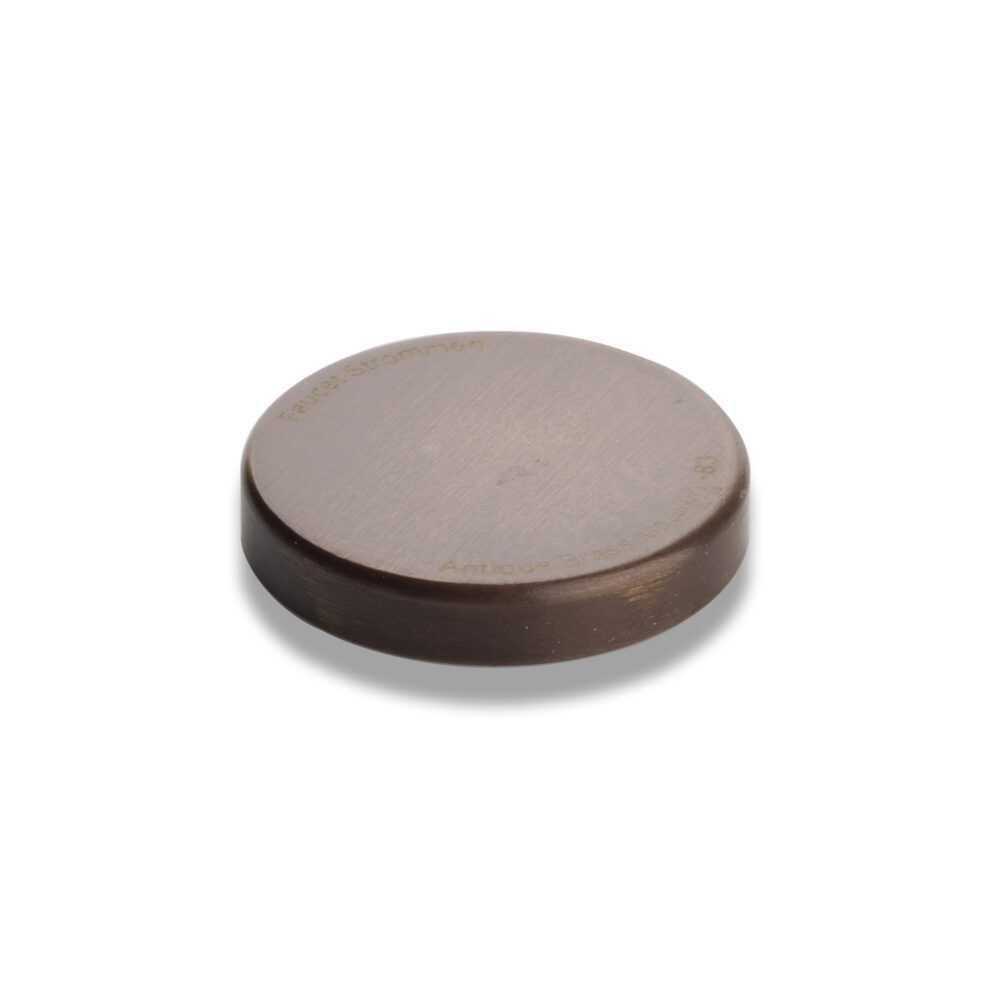 Antique Brass Medium
Antique Brass Medium has a deep, rich chocolate brown tone. This finish is often called Aged Brass and the look is achieved by treating the raw brass substrate with an oxidising chemical, which is then finished with a layer of wax.
Antique Brass is an organic finish, which is designed to tarnish, wear and oxidise over time to "keep giving back", and is affected by factors such as humidity, air salt content, moistures and natural oils from the skin. Inconsistency is the beauty of this finish. Some parts of the product may become darker over time and some parts may become lighter. Due to its organic nature, there will be variations in the tone of different product components and within each product component. For instance, there might be variation within a single tap handle. The nature of this finish is such that there will be inconsistencies and variations in tone even when the product is new. No visual changes to the surface finish will affect the structural integrity of the Faucet Strommen Product.
Antique Brass Medium goes well in stone bathrooms and compliments natural timber elements. This finish is available on most Faucet Strommen products.